Volvo S60, S80 Recall Issued Over Exploding Airbag Risks
October 12, 2021
By: Russell Maas
The U.S. National Highway Traffic Safety Administration (NHTSA) announced a Volvo air bag recall on October 4, following reports of problems where an occupant was struck and killed by pieces of shrapnel projected from a rupturing airbag inflator during an automobile accident.
Although the issues are similar to those associated with the massive Takata airbag inflator recalls issued in recent years, which have impacted more than 100 million vehicles sold in recent years by a number of different manufacturers, this Volvo airbag explosion appears to involve inflators supplied by Sweden-based AutoLiv and German auto supplier ZF
According to the NHTSA recall notice, the driver's side air bag inflator in Volvo S60 and S80 vehicles from older model years may over-inflate and explode during deployment, due to propellant degradation, which can occur after long-term exposure to high humidity, high temperatures or elevated moisture levels.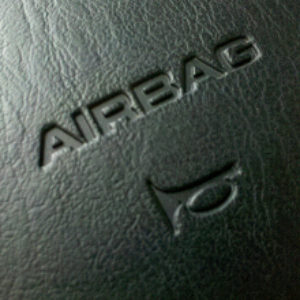 About 460,769 vehicles are impacted by the recall, of which an estimated 259,383 were distributed for sale throughout the United States, including model year 2001 through 2006 Volvo S80 sedans, and model year 2001 through 2009 Volvo S60 vehicles, which were manufactured by Volvo Car USA, LLC from May 15, 2000 through March 30, 2009.
To date, Volvo and NHTSA officials have become aware of at least one death involving a rupturing Volvo air bag inflator, and the recall notice suggests that the problems only occur when the airbags deploys in an accident.
NHTSA officials warn the presence of moisture in the inflator may lead to the creation of surface dust over time, which can increase the burn surface area, thus increasing the combustion chamber pressure. The investigation revealed that under these conditions, the inflator's metal and plastic housing may explode during routine air bag deployment, putting drivers and occupants at increased risk of injury or death.
The manufacturer will begin notifying customers by mail. The notifications are expected to be sent by November 29, 2021, with instructions on how to schedule a free repair at their local dealer. Dealers will be instructed to replace the driver's side air bag free of charge.
Customers with questions or concerns regarding the recall are encouraged to contact Volvo Car customer service art 1-800-458-1552 and reference the recall number R10125.
Takata Airbag Recalls
Since 2014, more than 100 million Takata airbags have been recalled worldwide, due to inflators which may cause airbags to overinflate and explode, sending debris into the passenger compartment. The series of recalls has been the largest, and arguably one of the most complex, ever recorded in history, impacting more than 20 different automobile manufacturers.
To date, at least 28 people have been killed worldwide by recalled Takata airbags and more than 400 have been injured. Of the fatalities, 19 have occurred in the United States; fourteen of which involved a Honda vehicle. At least another seven fatalities involving Honda vehicles equipped with defective Takata airbags have been reported outside of the U.S.
A number of airbag recall lawsuits have been filed over the massive Takata recall series, including claims by consumers who suffered severe and often life-threatening injuries when the airbag exploded following an accident.
Given common allegations raised in the complaints, cases filed throughout the federal court system have been centralized in the U.S. District Court for the Southern District of Florida, as part of a multidistrict litigation, or MDL. However, most of the cases have been resolved through a series of settlement agreements.
"*" indicates required fields