Vimovo Kidney Failure, Other Health Risks Highlighted in Case Report
July 29, 2016
By: Irvin Jackson
Amid increasing concerns about the potential side effects of heartburn medications like Nexium, Prilosec, Protonix and others, which have been linked to a risk of kidney problems, a new case report highlights an individual who suffered a kidney failure, liver damage and other injuries after being given Vimovo, a combination drug that includes Nexium and Aleve. 
The case report was published earlier this month in the medical journal Reactions Weekly, describing a series of problems suffered by a 44-year old male patient given Vimovo to address abdominal pain.
Vimovo is a combination treatment that includes the active ingredients in Nexium and Aleve. It is part of a class of popular heartburn medications, known as proton pump inhibitors, which are used by millions of Americans, but have recently been linked a number of serious health concerns.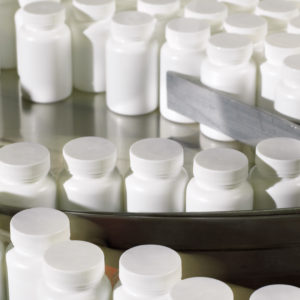 "The man was started on esomeprazole/naproxen [route and dosage not stated] for abdominal pain. He subsequently experienced worsening abdominal pain, renal impairment and a vasculitic rash," the case study states. "Over the course of a week, his clinical situation deteriorated with worsening renal function and appearance of a widespread rash. His abdominal pain also became more distressing and he mounted a severe inflammatory response, renal failure and liver impairment with significant oedema."
As a result of the Vimovo problems, doctors took him off the drug and gave him prednisolone, which improved his rash, stomach pains and kidney function. A biopsy of his kidney indicated severe eosinophilic interstitial nephritis and mesangial glomerulonephritis.
"This case reminds us of the link between drugs and vasculitis and the life-saving potential of steroids when used in the right situation," the authors stated.
Heartburn Drug Kidney Risks
The case report comes as doctors and consumers throughout the United States are becoming increasingly concerned about the kidney risks with Nexium, Vimovo and other proton pump inhibitors, following publication of recent studies that suggest users may face an increased risk of acute interstitial nephritis, acute kidney injury, chronic kidney disease, kidney failure and other health risks.
Nexium, Prilosec and other PPI medications are among the most widely used medications on the market, largely because they are believed to carry few serious side effects. As a result, the medications are typically taken for long periods of time without any effort to reduce or stop the need for the medication. However, experts have expressed concern that many users continue to take the drugs, even though there may no real medical need any longer.
In December 2014, the FDA required new warnings for the first time about a form of kidney damage associated with proton pump inhibitors, known as acute interstitial nephritis (AIN), which involves a sudden inflammation of the kidneys, which can lead to more severe problems.
In April 2015, a study provided support for these warnings, indicating that individuals who started taking a proton pump inhibitor had a three times increased risk of experiencing acute interstitial nephritis (AIN). In addition, new users also faced a 2.5 fold increased risk of suffering an acute kidney injury, which involves sudden loss of kidney function.
Earlier this year, a study published in the medical journal JAMA Internal Medicine also found an increased risk of chronic kidney disease and kidney failure with the heartburn medications, indicating that users of Nexium, Prilosec and other PPI may be 50% more likely when compared to non-users.
These findings were supported by another study published in April 2016, in which researchers with the Department of Veterans Affairs found that users of Nexium, Prilosec or other PPIs may be 96% more likely to develop kidney failure and 28% more likely to develop chronic kidney disease after five years of use.
A growing number of Nexium lawsuits, Prilosec lawsuits, Prevacid lawsuits, Protonix lawsuits, Dexilant lawsuits and other claims over side effects of proton pump inhibitors are now being filed against the drug makers, alleging that they failed to adequately warn users and the medical community about the potential health risks.
As heartburn drug injury lawyers continue to review and file cases, it is expected that thousands of cases could be filed in the coming months.
karen

November 19, 2016 at 7:23 pm

Took vimova three months had major issues stomach cramping nauseas lots of gas from bowel lost appetite even after been off this now 6 months still nausea no appetite
"*" indicates required fields