Walmart Faces Class Action Lawsuit Over Johnson's Baby Powder Cancer Risk
September 08, 2021
By: Irvin Jackson
A class action lawsuit has been filed against Walmart, accusing the retail giant of continuing to sell recalled Johnson's Baby Powder, despite evidence about the cancer risk from asbestos in the talcum powder products.
The complaint (PDF) was filed by Jennifer Houseman Corbett in the U.S. District Court for the Western District of New York on September 2, naming Walmart, Inc. as the sole defendant, for ignoring the Johnson's Baby Powder cancer risk and continuing to sell off inventory of bottles containing talc, even after Johnson & Johnson halted sales of certain products.
For years, Johnson & Johnson has been facing Baby Powder lawsuits and Shower-to-Shower lawsuits brought by more than 30,000 women diagnosed with ovarian cancer following regular use of the talc-based powders for feminine hygiene purposes, alleging that the manufacturer failed to disclose the risks associated with the products for decades.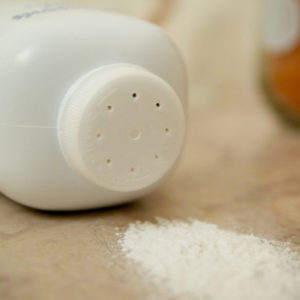 Under the weight of the litigation, Johnson & Johnson announced that it was halting sales of talcum powder-based Baby Powder in the U.S. in May 2020. However, according to allegations raised in the recently filed lawsuit, Walmart continued to sell its remaining stock, allegedly violating the retailer's pledge to consumers to sell or promote items detrimental to consumers' health and wellness.
Corbett's lawsuit seeks class action status to pursue damages for consumers throughout the State of New York, noting that Walmart did not put warning labels on the remaining talcum powder products it carried in stock. This, combined with its "health and wellness" claims, resulted in deceptive marketing to consumers who trusted that everything the company sold in its stores was safe, according to the complaint.
"At no point did Defendant initiate or develop a campaign to educate its customers about the harms of the J&J Baby Powder," Corbett's lawsuit states. "Through its monitoring of suppliers such as J&J, Defendant was or should have been aware of the link between J&J's Baby Powder and risk and development of cancer and mesothelioma."
The lawsuit seeks damages for all consumers who purchased the affected products and seeks injunctive relief which would require them to issue a recall, warning consumers who still have Johnson's Baby Powder products to discard them immediately.
Talcum Powder Litigation
Johnson & Johnson has been hit with a number of massive verdicts in early trials that have gone before juries in the talcum powder litigation, with billions in damages awarded to individual women diagnosed with ovarian cancer. However, since the manufacturer has resisted negotiating mass talcum powder settlements  to resolve claims, a steady stream of additional trials are expected over the next few years.
Most of the U.S. talcum powder lawsuits filed against Johnson & Johnson are currently pending in the federal court system, where the cases are centralized before U.S. District Judge Freda L. Wolfson in the District of New Jersey, as part of an MDL or multidistrict litigation. Last month, the Court announced that the first federal talcum powder trial will begin in April 2022, which will be part of a series of "bellwether" cases designed to help gauge how juries are likely to respond to certain evidence and testimony that will be admissible in the federal court system.
"*" indicates required fields