Talcum Powder Bellwether Trial in Federal MDL Expected to Begin in April 2022
July 23, 2021
By: Irvin Jackson
With more than 30,000 talcum powder lawsuits awaiting trial in the federal court system, the U.S. District Judge presiding over the litigation indicates the first "bellwether" case should be ready to go before a jury in April 2022.
Johnson & Johnson has already been hit with a number of massive verdicts in cases that have gone before state court juries, with billions in damages awarded to women diagnosed with ovarian cancer, mesothelioma and other injuries after years of using Johnson's Baby Powder, Shower-to-Shower or other talc-based products for feminine hygiene purposes. However, most of the lawsuits are currently pending in the federal court system, where they are centralized before U.S. District Judge Freda L. Wolfson in the District of New Jersey, as part of an MDL or multidistrict litigation.
As part of the coordinated management of the litigation, Judge Wolfson has presided over discovery into the link between talcum powder and cancer, and established a "bellwether" program, where a small group of cases are being prepared for early trial dates to help parties gauge how juries will respond to certain evidence and testimony that will be repeated throughout thousands of claims.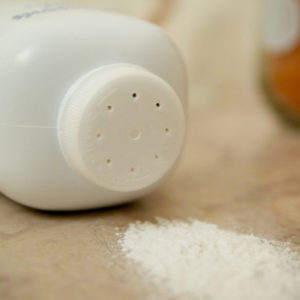 Although the outcome of these "test" trials will not be binding on other plaintiffs, they are expected to have a big influence on any talcum powder settlements Johnson & Johnson may offer to avoid individual trials being scheduled in thousands of cases nationwide.
During a status conference (PDF) on July 21, Judge Wolfson indicated the Court expects the first trial to begin in April 2022, and the parties have been ordered to meet and confer regarding staggered deadlines for providing final lists of trial experts that will be proposed by July 30, 2021.
In a Special Master Order (PDF) issued to confirm rulings discussed on the records earlier this week, retired Judge Joel Schneider indicated that the deadline for the parties to complete expert depositions has been extended to September 15, 2021, and Defendant's depositions of plaintiffs' general causation experts will be limited to four hours each, and shall only address matters contained in the experts' supplemental reports.
Last month, the Court established a series of deadlines for dispositive motions that will be filed in December 2021, which will be the final hurdle before talc powder ovarian cancer cases start going before federal juries. The parties will next meet with Judge Wolfson for a status conference on August 31, 2021.
"*" indicates required fields