Taking Aspirin With Warfarin May Increase Bleeding Risks Without Any Clear Benefit: Study
March 20, 2019
By: Irvin Jackson
The findings of a new study suggest that adding aspirin to a warfarin regimen provides few, if any, benefits and may actually increase the risk of bleeding events.
Researchers from the University of Michigan published a study this month in the medical journal JAMA Internal Medicine, which found patients taking warfarin together with aspirin face higher rates of bleeding injuries and hospitalization, while having no better rates for thrombosis injuries.
Both warfarin, sold under the brand name Coumadin, and aspirin are prescribed as blood thinners; often to prevent thrombosis events, such as blood clots, strokes and thromboembolism.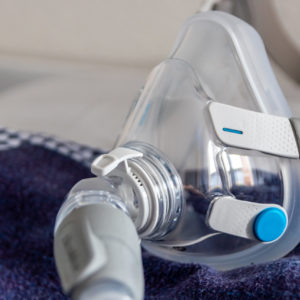 Did You Know?
Millions of Philips CPAP Machines Recalled
Philips DreamStation, CPAP and BiPAP machines sold in recent years may pose a risk of cancer, lung damage and other injuries.
Learn More
In this latest study, researchers conducted a cohort study of 6,539 patients at six anticoagulation clinics in Michigan from January 1, 2010 through December 31, 2017, who were receiving warfarin for atrial fibrillation or venous thromboembolism. The study found that 2,453 of those patients, or 37.5%, were also taking aspirin without a clear therapeutic indication along with warfarin.
According to the findings, compared to patients taking warfarin alone, individuals taking aspirin along with warfarin faced a 26% increased risk of overall bleeding after one year, as well as a 5.7% increased risk for major bleeding, a 13.3% increased risk of emergency department visits for bleeding and an 8.1% increased risk of hospitalization for bleeding. The rates of thrombosis among patients taking warfarin was 2.7%, compared to 2.3% among patients taking both warfarin and aspirin.
"Compared with warfarin monotherapy, receipt of combination warfarin and aspirin therapy was associated with increased bleeding and similar observed rates of thrombosis," the researchers determined. "Further research is needed to better stratify which patients may benefit from aspirin while anticoagulated with warfarin for atrial fibrillation or venous thromboembolism; clinicians should be judicious in selecting patients for combination therapy."
The study comes a little more than a month after a study published in the Journal of the American Medical Association (JAMA) by U.K. researchers warned that while taking daily aspirin may provide a slight decrease in heart attack risks, but it also increases the risk of major bleeding.
Doctors often recommend adults who haven't had a heart attack or stroke, but have a high risk for suffering a heart attack or stroke, take a daily aspirin to prevent those events. This is considered primary prevention.
The findings of these recent studies put this practice into question. Health guidelines call for doctors to balance the benefits and the risks before recommending a course of treatment.
A number of previous studies have also warned about potential bleeding risks linked to regular aspirin use. A study published last year indicated elderly patients have a greater risk of bleeding if they take aspirin compared to younger adults. Those patients also may not experience the same cardiovascular preventive measures as younger patients.
Another study noted diabetic patients had improved risk of cardiovascular events. Yet, diabetic patients also experienced increased risk of bleeding after taking a daily aspirin.
The U.S. Preventive Services Task Force recommends daily aspirin only if a patient between the ages of 50 and 59 has at least a 10 percent risk of having a heart attack or stroke over the next decade. These patients should also not have a heightened risk of bleeding.
"*" indicates required fields