Johnson & Johnson Vaginal Mesh Lawsuit Filed By California, Washington State AGs
May 25, 2016
By: Irvin Jackson
While tens of thousands of vaginal mesh injury lawsuits are pending nationwide, involving claims that women suffered painful and debilitating problems after receiving pelvic mesh products sold by Johnson & Johnson, the manufacturer now faces consumer fraud claims filed by the state Attorneys General in Washington and California. 
In nearly identical complaints filed on Tuesday, both states' Attorneys General claim that Johnson & Johnson and it's Ethicon subsidiary violated consumer protection laws by failing to adequately warn about the risk of complications from transvaginal mesh and bladder sling products, and engaged in deceptive and misleading advertising for their surgical products used to treat pelvic organ prolapse and stress urinary incontinence.
"It's difficult to put into words the horrific injuries and pain many women are still suffering as a result of Johnson & Johnson's deception," Washington Attorney General Bob Ferguson said in a press release on May 24. "They believed they were making informed medical decisions, but that was impossible when Johnson & Johnson was spreading inaccurate information about its products' risks, essentially duping doctors into using their own patients as clinical trials. this is an unacceptable way of doing business, and I will hold the company accountable."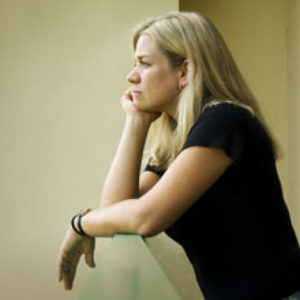 The Washington state complaint (PDF), indicates that about 12,000 mesh devices were sold in that state. About 42,000 were sold in California, which led a multistate investigation into Johnson & Johnson's surgical mesh activities.
"Johnson & Johnson put millions of women at risk of severe health problems by failing to provide critical information to doctors and patients about its surgical mesh products," California Attorney General Kamala Harris said in a press release. "Johnson & Johnson's deception denied women the ability to make informed decisions about their health and well-being."
In addition to deceptive marketing, the lawsuits claim that the manufacturer failed to provide adequate warning of complication risks and used materials that could hold infectious agents indefinitely, cause inflammation, and slice through vaginal walls and other organs.
Ferguson released part of a 2009 email one doctor sent to Johnson & Johnson that read: "I am currently getting a patient to the OR who had an anterior and posterior prolift implanted by another physician. She will likely lose any coital function as her vaginal length is now 3cm, and there is mesh extruding literally everywhere… This patient will have a permanently destroyed vagina."
The complaints raise similar allegations to those presented in more than 35,000 Ethicon vaginal mesh lawsuits filed on behalf of consumers nationwide who suffered injuries. Other manufacturers, such as Boston Scientific, C.R. Bard and AMS, face similar product liability lawsuits, with more than 100,000 injury complaints filed against the industry as a whole to date.
Vaginal Mesh Litigation
The litigation over vaginal mesh products has been one of the fastest growing mass torts in recent years. The number of cases began to rapidly increase after July 2011, when the FDA warned that it had received thousands of adverse event reports involving problems with vaginal mesh products between January 2008 and December 2010.
After a review of all available data, the FDA concluded that there was no evidence that transvaginal mesh provides any additional benefits when compared to more traditional surgery for treatment of pelvic organ prolapse.
In early 2012, the FDA sent a letter to several manufacturers of these products, ordering that they conduct additional studies and trials to evaluate the safety of transvaginal mesh products, and establish whether they pose an unreasonable risk of injury for women. Since then, a number of manufacturers have decided to stop making the devices to avoid the need to spend money studying the safety of products they have sold for years.
Following about ten bellwether trials, several of which resulted in multi-million dollar damage awards for women who brought the claims, most of the manufacturers have made attempts to settle vaginal mesh lawsuits involving their products. However, Johnson & Johnson has been one of the remaining hold-outs, continuing to push hundreds of cases toward trial.
Given the lack of progress in settling cases with Johnson & Johnson, Judge Goodwin has established several large "waves" of Ethicon mesh cases that are being prepared for trial dates over the next year.
"*" indicates required fields