Biofilm In U.S. Water Systems Causing Increased Incidents Of Waterborne Disease: CDC
December 18, 2020
By: Russell Maas
A new analysis of waterborne diseases conducted by federal health officials indicates that potentially harmful biofilms are accumulating in more than six million miles of the U.S. water infrastructure, and may contribute to hundreds of thousands of illnesses annually. 
In a study published this week in the U.S. Centers for Disease Control and Prevention (CDC)'s Emerging Infectious Disease journal, researchers warn that chlorine-tolerant biofilm-related pathogens are building up in U.S. water supply lines, exposing millions to more than 17 different waterborne infectious diseases, and adding billions in financial strain on the nation's healthcare system.
The findings indicate biofilms occur in water lines when taps are not turned on for extended periods of time, allowing stagnant water to accumulate a glue-like mixture of bacteria, fungi, amoebas and other potentially harmful microorganisms. Researchers analyzed domestic waterborne illnesses related to drinking, recreational and environmental water exposure from 2000 through 2014. They identified 17 different diseases resulting in over 7 million waterborne illnesses each year, resulting in over 600,000 annual visits to emergency rooms, 118,000 hospitalizations and 6,630 deaths.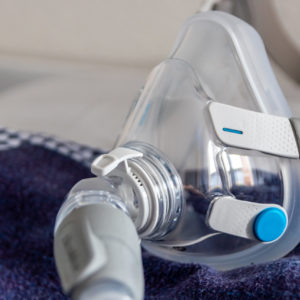 Did You Know?
Millions of Philips CPAP Machines Recalled
Philips DreamStation, CPAP and BiPAP machines sold in recent years may pose a risk of cancer, lung damage and other injuries.
Learn More
The most commonly recorded waterborne transmissions were Otitis externa, known as swimmer's ear. The analysis identified 4.7 million cases accounting for 65% of annual waterborne illnesses and 20% of hospitalizations. Norovirus infections and diarrheal disease giardiasis were the next most commonly identified accounting for nearly 2 million cases annually.
The waterborne diseases most frequently resulting in hospitalizations and fatalities were biofilm pathogens such as Nontuberculous mycobacteria disease, Legionella bacteria and Pseudomonas pneumonia. Collectively, these diseases caused 5,525 deaths each year and more than 66,000 hospitalizations.
While the risk of the more fatal illnesses are lower than more common household bacteria, the researchers called for additional treatment processes to eliminate the growth of fatal pathogens in drinking water distribution systems.
In addition to the health risks to those consuming the pathogens, researchers identified the transmission of waterborne pathogens causes a significant financial strain on the U.S. healthcare system, accounting for approximately $3.33 billion in direct healthcare costs.
"The data presented here reflect the changing picture of waterborne disease in the United States and underscore the role of environmental pathogens that grow in biofilms," the researchers warned. "An estimated 7.15 million domestically acquired waterborne illnesses occur in the United States each year, highlighting the need to focus public health resources on the prevention and control of these diseases, including surveillance for the diseases in this estimate that do not have a dedicated national case surveillance system (e.g., NTM infections). These findings should serve as a foundation for improved disease surveillance, inform waterborne disease prevention priorities, and help measure progress in the prevention of waterborne disease in the United States."
Regulatory agencies including the Environmental Protection Agency have taken action in recent years to ensure the safety of U.S. water distribution systems, including a 2019 proposal listing several new initiatives intended to reduce the risks of lead in drinking water of schools, child care facilities, and the most at-risk communities.
The proposals followed concerns over aging lead pipes, which were installed in cities nationwide before the dangers of lead were well known. Many still have thousands of lead service lines which run from water mains into homes.
"*" indicates required fields