Wells Fargo Fake Bank Account Scam Results in Customer Refunds, $185M In Fines
September 12, 2016
By: Irvin Jackson
Millions of individuals nationwide may have been ripped off by Wells Fargo, which apparently has been setting up fake and unauthorized accounts for real customers, resulting in fees and charges that now must be paid back.
Wells Fargo bank is being fined $185 million, and must refund customers about $2 million in fees and charges on accounts they did not ask for even know existed in many cases.
According to the Consumer Financial Protection Bureau (CFPB), Wells Fargo Bank employees opened more than two million fake deposit accounts and credit card accounts, illegally transferring funds from customers other accounts without their authorization. The activities were evidently motivated by bonus structures that incentivized employees to open additional accounts.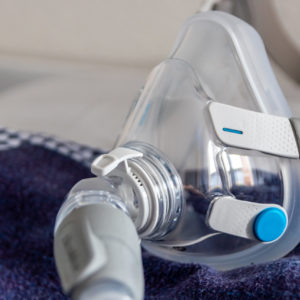 Did You Know?
Millions of Philips CPAP Machines Recalled
Philips DreamStation, CPAP and BiPAP machines sold in recent years may pose a risk of cancer, lung damage and other injuries.
Learn More
In a press release issued on September 8, the CFPB announced that it was fining Wells Fargo $100 million for practices it called illegal, and also ordered the bank to pay $35 million to the Office of the Comptroller of the Currency, $50 million to the City and County of Los Angeles, which first brought the case to the government's attention, and to also compensate all of its customers who were illegally fined or paid fees on accounts they never asked to open. The details of the settlement were set out in a consent order (PDF) the same day.
Wells Fargo has acknowledged that it has fired 5,300 employees it says engaged in the practice of opening the fake accounts. However, the CFPB indicates that it was the company's practice of setting sales targets and compensation incentives based on new account activity that led to the fraud, which it called "widespread" throughout Wells Fargo.
"Wells Fargo employees secretly opened unauthorized accounts to hit sales targets and receive bonuses," CFPB Director Richard Cordray said in the press release. "Because of the severity of these violations, Wells Fargo is paying the largest penalty the CFPB has ever imposed. Today's action should serve notice to the entire industry that financial incentive programs, if not monitored carefully, carry serious risks that can have serious legal consequences."
According to the CFPB's findings, Wells Fargo employees submitted applications on behalf of customers, using email addresses that did not actually belong to those customers. They also requested debit cards and created personal identification numbers (PINs) to activate them in the customers' names without the customers even knowing they existed.
An analysis determined that about 85,000 of the accounts racked up $2 million in fees, which included overdraft fees, monthly service fees for failing to keep a minimum balance, and others.
In some cases, customers report not discovering the accounts existed until they were told they were being fined fees or penalties for the accounts going into negative balance. Many have expressed concerns that the fake accounts and cards may have damaged their credit ratings.
"We truly regret and take full responsibility for any such instances and have refunded those customers who incurred fees," the bank said in a statement. "We have also made many improvements to make certain our ongoing focus is on helping you succeed financially."
The measures include additional communication and training, disciplinary actions, creating an automated email that will go out to customers whenever a new account is opened, and an application acknowledgement and decision status letter for credit card applications.
Theodore

September 13, 2016 at 10:39 pm

I opened an account online ( checking and savings). I was intending on transfering all my accounts from another bank to Wells Fargo. It was a good thing i kept my accounts in tact. I could not understand at the time why Wells Fargo bank officers would harass and give me so much crap every time I tried to do wire transfers or deposit funds. Now I can see what was going on. To be brief Wells Fargo [Show More]I opened an account online ( checking and savings). I was intending on transfering all my accounts from another bank to Wells Fargo. It was a good thing i kept my accounts in tact. I could not understand at the time why Wells Fargo bank officers would harass and give me so much crap every time I tried to do wire transfers or deposit funds. Now I can see what was going on. To be brief Wells Fargo accused me of fraud and closed my accounts with no way to defend myself even though my accounts were paid.They do discriminate against their minority account holders
"*" indicates required fields