Whooping Cough Vaccine Appears To Decrease In Effectiveness Over Time: Study
June 12, 2019
By: Martha Garcia
New research suggests that a series of whooping cough vaccines given to children may become less effective as more time passes between doses.
U.S children typically receive a series of injections by age seven to inoculate them against the risk of whooping cough, or acellular pertussis. However, researchers from Kaiser Permanente say the longer the time period between those individual injections, the less effective the whooping cough vaccine may be.
In findings published in the June issue of the journal Pediatrics, researchers analyzed data on nearly half a million children who were born at Kaiser Permanente Northern California hospitals between 1999 and 2016. Children were followed from three months of age, and researchers tracked their doses of dphtheria-tetanus-acellular pertussis (DTaP) vaccine.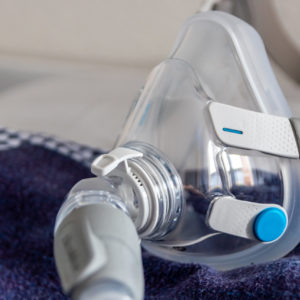 Did You Know?
Millions of Philips CPAP Machines Recalled
Philips DreamStation, CPAP and BiPAP machines sold in recent years may pose a risk of cancer, lung damage and other injuries.
Learn More
A total of 738 children contracted whooping cough. Nearly 100 cases of whooping cough were among children who were not vaccinated and 36 cases were among children who were under vaccinated. However, 515 of the cases of whooping cough were in children who were fully vaccinated and 88 cases were among children who received full vaccination and one extra dose.
According to the findings, getting vaccinated was still the safest route. The risk of getting whooping cough was 13 times higher for unvaccinated children. Similarly, the risk of getting whooping cough was twice as high in children who were under vaccinated. However, the risk of getting whooping cough among children younger than six was five times higher if it was three years or more since their last vaccine was received, when compared to only one year's break between injections.
The whooping cough risk was also two times higher among children older than six if it was more than six years since their last vaccination, compared to children who were vaccinated three years before.
Vaccination guidelines call for infants and children to receive five doses of the DTaP vaccine before age seven. Four vaccines should be administered before 18 months and another between four to six years old. Additionally, another booster is given when a child is 11 or 12 years old.
The findings suggest immunity from the whooping cough vaccine reduces with time between doses. The longer the time since the dose, the less effective the vaccine becomes. Even only a few years can reduce its effectiveness.
Whooping cough is caused by a type of bacteria called B. pertussis. It can cause violent and uncontrollable coughing which can make it hard for the child to breathe. More than 13,000 people got whooping cough in 2018, according to the U.S. Centers for Disease Control and Prevention. A total of 10 people died and four of those people were less than a year old.
There have been several outbreaks of pertussis in California over the past decade. Most of the children who got whooping cough were fully vaccinated.
Researchers called for the development of a new vaccine which gave more persistent protection.
"*" indicates required fields