Winter Storm Causes Carbon Monoxide Injuries, Deaths and Warnings
February 14, 2014
By: Irvin Jackson
Public safety officials nationwide are warning that people need to be aware about the risk of carbon monoxide poisoning as they continue to struggle through the effects of major storm systems and cold weather that has hit large portions of the United States this year.  
The U.S. Centers for Disease Control and Prevention (CDC) have issued carbon monoxide poisoning prevention guidelines and warnings, as one winter storm after another has struck the nation, particularly the Eastern Seaboard, Midwest and Southern states. The storms have led to widespread power outages in freezing weather and there have been a number of carbon monoxide injuries and deaths reported among individuals who tried to use alternative means to stay warm.
Carbon monoxide is a significantly toxic gas that has no irritating factors that can allow someone to detect its presence. Because people often fail to promptly recognize symptoms of carbon monoxide poisoning, exposure is a leading cause of fatal poisonings in the United States.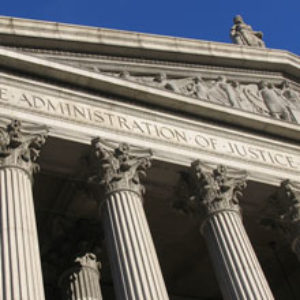 According to the CDC, there are at least 430 carbon monoxide poisoning deaths each year in the United States, and more than 15,000 people require emergency room treatment following exposure to the gas annually. In many cases individuals who survive exposure are left with serious and life-long injuries due to brain damage from carbon monoxide.
In many cases, injuries or deaths could have been prevented by the use of carbon monoxide detectors and proper maintenance of heating systems and generators.
Over the last several days, a number of carbon monoxide poisoning incidents have been reported throughout the United States.
On Thursday morning, immediately after a snow storm dumped up to 15 inches of snow in some locations, a West Virginia man who lost power died after trying to warm his home with a charcoal grill. The Berkeley County man's wife was hospitalized with symptoms consistent with carbon monoxide exposure. An autopsy was pending at press time, but authorities said that all signs pointed to carbon monoxide poisoning.
An almost identical incident occurred in Delaware the night before, when two residents of an Ogletown home were hospitalized after also trying to heat their home with a charcoal grill after the power went out. One of the residents, recognizing there was a problem, was able to call emergency services, allowing the two to be rescued. Paramedics said that their carbon monoxide detectors immediately went off the moment they entered the home.
A 39-year-old man and a 66-year-old man were admitted to Christiana Hospital with elevated carbon monoxide levels. Their conditions were last reported as stable.
Another incident on Thursday morning led to the evacuation of an entire Portsmouth Naval Shipyard building in Kittery, Maine. In that case, it appears that a vehicle was left idling in the cold near the air intake of the building. The exhaust sent carbon monoxide levels soaring in Building 79. The facility was evacuated and ventilated. There were no injuries reported.
Health and safety agencies provide the following tips for avoiding carbon monoxide poisoning as the winter months approach:
Have all heating and water systems, as well as other gas and oil burning appliances inspected every year.
Install a battery-operated carbon monoxide detector in your home and check or replace the batteries when you change your clocks in the spring and fall.
If your CO detector goes off, immediately leave your home and contact 911.
Seek prompt medical attention if you suspect carbon monoxide exposure and feel dizzy, light-headed or nauseous.
Do not use a generator, charcoal grill or other gasoline or charcoal-burning device in your home, garage or near a window.
Do not run a car or truck inside an attached garage, even if you leave the door open.
Do not heat your house with a gas oven.
Do not use a stove or fireplace that is not properly vented.
"*" indicates required fields