Winter Storm Concerns Include Increased Risk of Carbon Monoxide Poisoning
January 20, 2016
By: Russell Maas
As a major snow storm continues to strengthen and threaten the Mid-Atlantic States, people are being encouraged to prepare for the storm, including precautions to reduce the risk of carbon monoxide poisoning while they are confined to their homes in the harsh cold weather and up to several feet of snow. 
According to national weather reports, an anticipated 50 million U.S. citizens from Washington, D.C. to Boston could experience significant amounts of snow fall over the weekend, potential shutting down major highways and making residential areas difficult to access.
Some forecasts call for several feet of snow, and those throughout the mid-Atlantic are being asked to take precautionary measures by making sure they have spare batteries for their flashlights, stocked first-aid supplies, sufficient amounts of food and water, emergency heat sources, and working carbon monoxide detectors in their homes.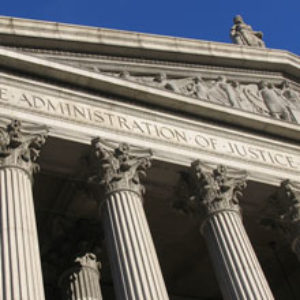 The anticipated areas the storm will impact will make traveling extremely difficult and could delay the response time of emergency first responders. With the cold weather and people stuck inside their homes, the risk of carbon monoxide exposure may also increase from certain heating sources or issues with snow covering ventilation.
Carbon monoxide is a colorless and odorless gas that is produced by the incomplete burning of various fuels, including coal, wood, charcoal, oil, kerosene, propane, and natural gas. The gas is often referred to as the "silent killer," since it is difficult to detect without the use of a properly functioning detector or alarm, and is a leading cause of poisoning deaths in the United States.
Due to the inability to detect the gas is present, individuals may be exposed to low levels of the gas over a long period of time, potentially resulting in severe injury or permanent brain damage from carbon monoxide poisoning.
The initial symptoms of carbon monoxide exposure may cause feelings of nausea, headaches, dizziness, drowsiness, and shortness of breath, whereas prolonged exposure may result in mental confusion, vomiting, loss of muscle coordination or control, loss of consciousness, and ultimately death. It is common for individuals to mistake the initial symptoms of CO exposure for the flu, often times prolonging treatment and causing increased adverse health effects.
In addition to ensuring there is sufficient water, food and flashlight batteries within the home, one of the often overlooked winter storm preparations is ensuring that a properly working carbon monoxide detector is located in the home, apartment or other area where individuals will be staying for extended periods of time.
The U.S. Consumer Product Safety Commission (CPSC) recommends that CO detectors be located in the hallways outside of each bedroom. Users should always test their CO detectors via the manufacturer recommendations and store spare batteries.
Gas heaters, water heaters, fireplaces, generators, automobiles, and electric heaters are all possible sources of carbon monoxide leaks during cold weather. Due to its ability to enter the home through the most minute spaces, individuals should always take precaution when using generators, grills, camp stoves, or other gasoline, propane, natural gas, or charcoal burning devices. These devices should always be kept at safe distances from doors, windows, vents, and never inside of the home or garage.
Power outages due to fallen tree limbs on power lines from winds or snow accumulation on tree limbs and softened grounds are common during severe snow storms. Many people will resort to powering their water heaters and boilers, along with refrigerators and other home appliances, with generators that emit CO. Generators should always be kept outside of the home and never stored in enclosed areas.
Additional recommendations during inclement weather and severe snow storms include always making a communication plan with family or friends in case of an emergency and to always dress accordingly for severely cold temperatures.
Traveling is never encouraged during heavy snow storms, but if necessary always check the latest weather report and local road conditions. Travelers should always dress in warm layers and pack a storm survival kit with non-perishable food, water, a snow shovel, blankets, and a tow rope. Snow storms obviously cause slippery driving conditions and if an individual becomes trapped on the side of the road without means of communication to emergency responders, staying warm and hydrated will be essential until help arrives.
"*" indicates required fields