HSN Wolfgang Puck Grill Recall: Overheating Risk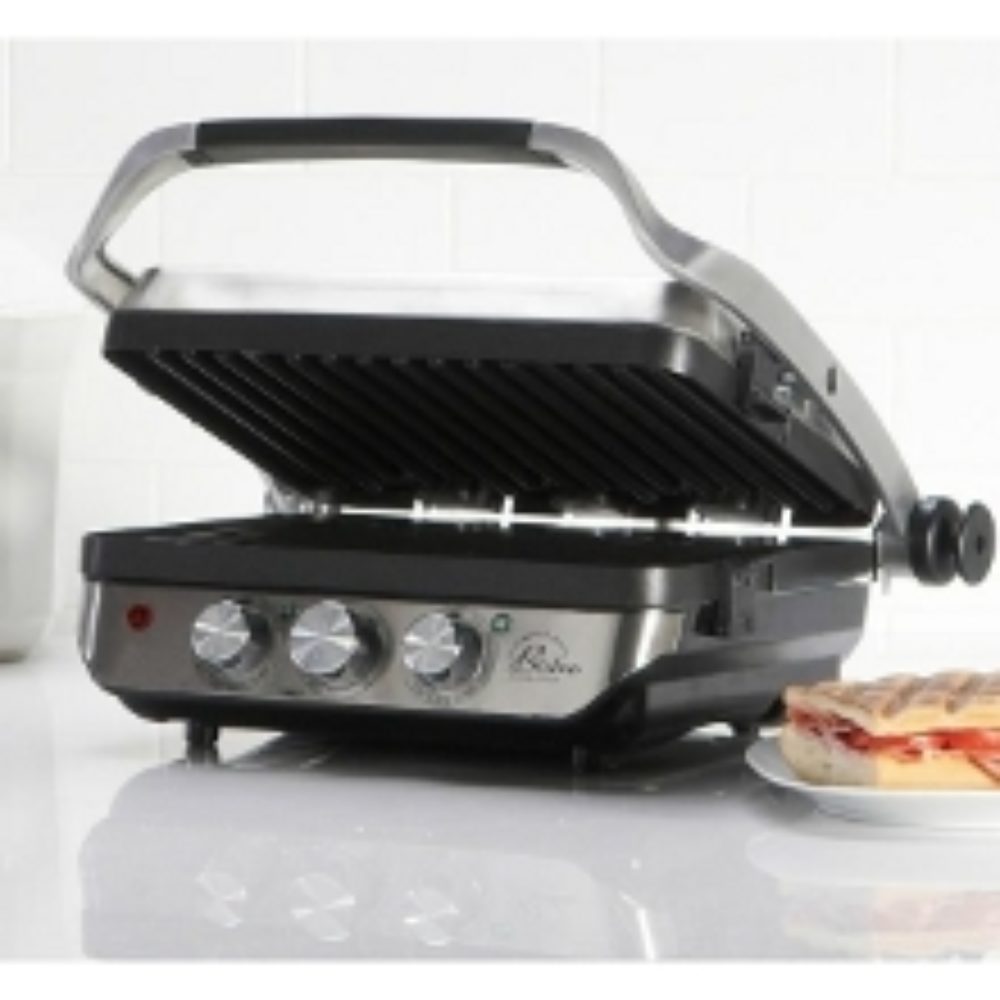 November 11, 2011
By: Staff Writers
Electrical wiring problems have led to a recall of about 27,000 Wolfgang Puck electric grills sold exclusively by the Home Shopping Network (HSN). 
W.P. Appliances Inc., of Hollywood California has received at least four reports of people being shocked by the combination grill and griddle, as well as two reports of the plastic housing melting. The U.S. Consumer Product Safety Commission (CPSC) announced a Wolfgang Puck Electric Tri-Grill/Griddle recall on November 10 as a result.
The CPSC has determined that the electric grills have a defect in their wiring that can pose a risk of overheating, melting and an electric shock hazard to consumers.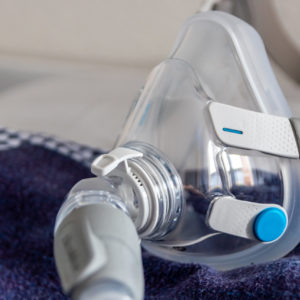 Did You Know?
Millions of Philips CPAP Machines Recalled
Philips DreamStation, CPAP and BiPAP machines sold in recent years may pose a risk of cancer, lung damage and other injuries.
Learn More
The recall affects the Wolfgang Puck Electric Reversible Tri-Grill/Griddle with model number BRTGG010. The grills are stainless steel, have dual thermostatic controls and are about 14.5 inches wide, 11 inches in depth and 6.5 inches tall. The model number is located on a foil sticker on the bottom of the grill and have "Wolfgang Puck Bistro Collection" stamped on the front.
The grills were sold exclusively by HSN nationwide and on www.HSN.com from April 30, 2011 through May 6, 2011 for about $100. The grills were manufactured by YouO Electric Appliances Co. Ltd., of China and imported by W.P. Appliances.
The CPSC recommends that any consumers who own the affected grills stop using them immediately and contact W.P. Appliances for instructions on how to return the grills and receive a full refund. Consumers can call W.P. Appliances at (855) 666-0478 or can visit the company's website at www.brtgg010-recall.com.
Kelli

December 11, 2012 at 8:41 pm

Same story here. I've been waiting over a year to receive my refund and I've spent countless hours calling, emailing, writing letters and still no response from WP appllances. HSN customer service has been good about emailing me updates of their efforts to contact them. I even got so far as an email from HSN saying the check was processed and in the mail. GUESS WHAT?! No check. Time for a[Show More]Same story here. I've been waiting over a year to receive my refund and I've spent countless hours calling, emailing, writing letters and still no response from WP appllances. HSN customer service has been good about emailing me updates of their efforts to contact them. I even got so far as an email from HSN saying the check was processed and in the mail. GUESS WHAT?! No check. Time for a lawsuit. This is thievery. I'll never shop HSN again because I'm frankly astonished that they continue to do service with the Wolfgang Puck brand considering their failure to honor this debt.

Bill

April 17, 2012 at 4:33 pm

I too have done all that was asked way back in November, And NO CHECK as of today 4/17/12

Angie

April 12, 2012 at 9:35 pm

I sent the required packaging back early January. Called The shopping Channel and W.P. Appliances, left several messages,says returnes messages within 24 hrs, no luck so far. Called the Shopping Channel no help either. Have not seen W.P. on the Shopping Channel to hawk his product.He got his money I am sure from the Manufacturer, but will not return it to us. Will never purchase anything from W.P[Show More]I sent the required packaging back early January. Called The shopping Channel and W.P. Appliances, left several messages,says returnes messages within 24 hrs, no luck so far. Called the Shopping Channel no help either. Have not seen W.P. on the Shopping Channel to hawk his product.He got his money I am sure from the Manufacturer, but will not return it to us. Will never purchase anything from W.P. ever again.FRAUD I call this.

Ann

April 11, 2012 at 3:49 am

I sent in the required packaging as instructed by HSN on their Safety Notice Recall. I took care of this and sent it by FedEx on Dec. 15, 2011; and to this day 4/10/2012, I have not received my refund. I have contacted the 855 number given for W.P. Appliances with no help at all. I contacted HSN Customer Service and all I've been told is that Wolfgang Puck is taking care of it. No help! This [Show More]I sent in the required packaging as instructed by HSN on their Safety Notice Recall. I took care of this and sent it by FedEx on Dec. 15, 2011; and to this day 4/10/2012, I have not received my refund. I have contacted the 855 number given for W.P. Appliances with no help at all. I contacted HSN Customer Service and all I've been told is that Wolfgang Puck is taking care of it. No help! This is another way of stealing our money! I am contacting the BBB, and our state office of Consumer Affairs.

sheryl

March 16, 2012 at 9:25 pm

i too did not receive a check or call back. will never order from hsn again. this is just a come on. time to sue the bums.

Gary

March 16, 2012 at 3:07 pm

Sent in November 2011 Today is 3/15/12 And no check!!!

Joan

March 7, 2012 at 9:29 pm

I also purchased in Canada from the Shopping Channel and have been waiting over 2 months for the promised refund. Today I tried to leave a message on the phone number provided but found the mailbox was full and could not accept any more messages! I contacted the Shopping Channel but haven't had a reply from them.

Randy

March 5, 2012 at 3:00 pm

I purchased this WP tri-grill through The Shopping Channel in Canada in 2011. I received recall notice and sent end of electrical cord along with UL label in prepaid package 3 Jan.2012. I have not received refund cheque as of 5 March 2012. WP has no record of return. Automated recall line, left several messages, no return calls from them. Rip off of $100. I will never buy at TSC or WP again.

Dom

February 27, 2012 at 12:33 am

I just sent mine in a few days ago i made copies and dropped off at post office.i also called in when i sent and i left my phone number but no answer yet .ya i with you on lawsuit if i don't get my money.

MVF

February 23, 2012 at 3:25 pm

same here, called them three times, no answer....HSN says wait longer. I'm not going to be out over $100...how dare they...EVERYONE TAKE THEM TO SMALL CLAIMS COURT OR CONTACT THE CONSUMER ADVOCATES ON TELEVISION!!!

WYoung

February 22, 2012 at 2:52 pm

I too purchased the grill and returned the recall packet, as instructed, in mid December 2011 but have not received my refund as of today 2/22/12. However, in all fairness, I have to say I don't blame HSN... they are just the retailer... WGP Corp is the manufacturer so the refund has to be issued directly from them. Perhaps tho HSN could've refunded the consumer directly and then setteled with W[Show More]I too purchased the grill and returned the recall packet, as instructed, in mid December 2011 but have not received my refund as of today 2/22/12. However, in all fairness, I have to say I don't blame HSN... they are just the retailer... WGP Corp is the manufacturer so the refund has to be issued directly from them. Perhaps tho HSN could've refunded the consumer directly and then setteled with WGP. I must say I've purchased many things from HSN and have NEVER had a problem with thier customer service. I can't say the same for WGP. I agree with the others... I won't purchase anymore WGP products.

Edward

February 8, 2012 at 6:31 pm

I returned my Grill on Dec. 8, 2011 it is now two months and I have not received my refund, I called the office three times and listened to a Computer tell me all about the refund and I left my phone #, no on called. I will never shop at HSN again. I guess this is another rip off. Ed

julia

February 8, 2012 at 3:38 pm

grill was returned as directed and 7 weeks later no refund check.called hsn they state you should have received your refund.called twice and not one reply.there are laws to protect the consumer all this amounts to is total misrepresentating of a product on pucks behalf and hsn.they got their money right away now we should wait weeks for this million dollar company to return the money.no longer sh[Show More]grill was returned as directed and 7 weeks later no refund check.called hsn they state you should have received your refund.called twice and not one reply.there are laws to protect the consumer all this amounts to is total misrepresentating of a product on pucks behalf and hsn.they got their money right away now we should wait weeks for this million dollar company to return the money.no longer shopping for puck items,such a sham!!!!!

Stephany

February 8, 2012 at 4:16 am

I returned mine also at the end of November I have called them 4 times and still no one has called. I will never buy from Wolfgang Puck again.

cliff

January 23, 2012 at 1:55 pm

I return grill in Nov. Called them and no wayyou to speak to a live person, they say to punch number one on phone and when I do i get the same message again on how to return. I will never Buy from HNS again or a Wolfgang Puck item again.

judy

January 16, 2012 at 12:25 pm

I have called the recall center 3 times and no one has called us back, we did all that was asked and not received our check
"*" indicates required fields