Women Face Higher Rates of Heart Bypass Surgery Complications: Study
March 03, 2023
By: Martha Garcia
It has been long known that women experience poorer results following coronary artery bypass grafting surgery (CABG), compared to men. Despite medical advancements over the last decade, researchers indicate that there continues to be a wide gender disparity in the rate of heart bypass surgery complications experienced.
In a study published this week in the medical journal JAMA Surgery, a team of international researchers led by Weill Cornell Medicine in New York conducted a retrospective cohort study at hospitals contributing to the Adult Cardiac Surgery Database of the Society of Thoracic Surgeons, to evaluate whether the complication rates with heart bypass surgery may have changed over the past decade.
Researchers reviewed data on more than 1.2 million patients who underwent primary isolated CABG from 2011 to 2020, roughly one-quarter of patients were women. Overall, women faced a higher risk of death during CABG surgery. They also faced an increased risk of suffering other medical conditions and complications following surgery.
Coronary Artery Bypass Surgery Complications
CABG is a type of heart surgery used to treat coronary artery disease when the arteries of the heart are clogged from plaque buildup. The goal is to bypass narrowing arteries by using veins taken from other parts of the body and increasing blood flow to the heart.
Researchers first discovered women face worse consequences following CABG surgery after research conducted in the 1990s. While outcomes for patients undergoing the procedure have largely improved, women still fare worse after CABG surgery compared to men, according to the recent findings.
Women face nearly one and a half times the risk of death, researchers report. Women are also 23% more likely to face complications following CABG surgery compared to men.
The findings indicate not much has changed for women in the decades since the original study. Not only do women face a higher risk of death but also face an increased risk of complications following surgery.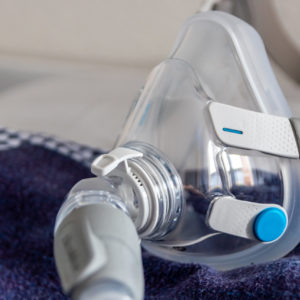 Did You Know?
Millions of Philips CPAP Machines Recalled
Philips DreamStation, CPAP and BiPAP machines sold in recent years may pose a risk of cancer, lung damage and other injuries.
Learn More
In this new study, researchers warn women face an increased risk because they are routinely referred to surgery later than men, and they face more cardiovascular risks than men when they are referred. Women who undergo CABG often are at the heart failure stage compared to men, placing them at significant risk of side effects and death.
Women also face a lower likelihood of receiving the highest standard of care for CABG surgery, the left internal thoracic artery graft to the left anterior descending coronary artery, the researchers concluded.
Additionally, women have anatomical differences that may account for some of the disparity. They often have smaller coronary arteries and CABG conduits in women can be more complex and more likely to fail.
"Women remain at significantly higher risk for adverse outcomes following coronary artery bypass grafting and no significant improvement has been seen over the course of the last decade," the researchers determined. "Further investigation into the determinants of operative outcomes in women is urgently needed."
Researchers highlighted the need for improved care for women and equitable delivery of diagnosis and treatment to help improve outcomes. They also warned against doctors putting off diagnosing women by relying on historical data and not full patient history. The researchers recommended doctors focus on anatomical and patient differences that may lead to negative outcomes.
"*" indicates required fields