Wright Medical Pays $8M to Settle Hip Implant Kickback Charges
October 01, 2010
By: Staff Writers
Wright Medical Technology, Inc. has agreed to pay $7.9 million to settle government accusations of paying kickbacks to orthopedic surgeons who pushed its hip and knee implants onto patients. The agreement ends an industry-wide investigation by federal authorities that has resulted in hundreds of millions of dollars in settlements from other orthopedic device makers as well. 
The Wright Medical kickback settlement agreement (pdf) was announced by the Department of Justice (DOJ) on Thursday and also includes a corporate compliance agreement and federal monitoring. The company is the last of six implant manufacturers to settle charges with the DOJ, including DePuy Orthopaedics, Inc., Zimmer Holdings, Inc., Stryker Orthopaedics, Inc., Biomet, Inc., and Smith & Nephew, Inc. All of the companies were accused of using consultant agreements with orthopedic surgeons to get them to use their hip and knee implants.
The DOJ says that the kickback scheme lasted from 2002 through 2007, when most of the companies reached settlements. The companies paid a combined total of $310 million to settle the charges and their activities were monitored until March 2009, when the charges were officially dropped after it was determined that they had remained in compliance with their agreements.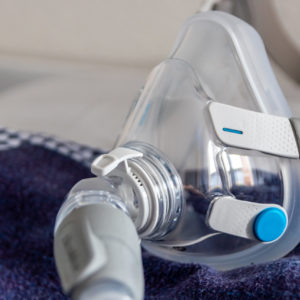 Did You Know?
Millions of Philips CPAP Machines Recalled
Philips DreamStation, CPAP and BiPAP machines sold in recent years may pose a risk of cancer, lung damage and other injuries.
Learn More
Wright has agreed to 12 months of federal monitoring, after which the DOJ will drop its criminal charges if the company maintains compliance; an agreement known as a Deferred Prosecution Agreement (DPA). The $7.9 million is a civil settlement with DOJ and the U.S. Department of Health and Human Services, Office of Inspector General (HHS-OIG) for fraudulent marketing practices in violation of the False Claims Act. It has also agreed to sign a five-year Corporate Integrity Agreement (CIA) with HHS-OIG. Similar CIAs are still in effect for DePuy, Zimmer and the other companies until September 2012.
The payment of kickbacks to orthopedic surgeons for using certain implants has caused particular concerns amid a number of recalls and problems that have surfaced among some devices sold by these companies.
In August, a DePuy hip implant recall was issued for 93,000 metal-on-metal ASR Hip Resurfacing Systems and ASR XL Acetabular Hip Systems, after it was discovered that the DePuy ASR failure rate was at least 12% within five years. A number of lawsuits over the DePuy ASR hip have been filed, alleging that the manufacturer knew about the increased risk of complications, yet continued to market the implant and encourage surgeons to use it.
Similar issues with a higher-than-expected rate of hip revisions led to the August 2008 recall of the Zimmer Durom Cup, which is a newer tupe of artificial hip that was introduced in 2006. Lawsuits over the Zimmer Durom Cup have been filed by patients throughout the United States, alleging that the manufacturer heavily promoted this new hip implant without providing adequate warnings or instructions about the proper use and surgical techniques required. The product was temporarily pulled from the market in 2008 so that Zimmer could revise the warnings on the product and develop a new training program for surgeons, but that was not until after at least 12,000 of the hips were implanted in the United States.
Zimmer announced in August that they were setting aside $75 million in its 2010 second quarter financial report to cover potential Zimmer Durom Cup settlements.
tony

December 20, 2015 at 9:14 am

ive had nothing but pain since my knee was replaced .no amount of rehab has helped.seems pain meds are ineffective.my knee has had a click since the day it was done and it has only gotten worse.the worst thing is the constant ache!my doctor says my knee replacement has failed and will need to be replaced again! its only been a few years.i was told that these things would last for 15 to 20 years!

Norman

August 3, 2013 at 10:15 pm

I had a Wright Advanced Medical Knee Replacement in 2001 and In 2005. I first had a lot of stiffness, then came the horrible stiffness. I could walk very without a brace then a cane. I went back to the Doctor and informed him of all the problems. I was told--Do More Swimming and Physical Therapy. I had to endure 8 years of swelling and horrible pain, and muscle spasms. I ENDURED TOO MUCH PAIN, [Show More]I had a Wright Advanced Medical Knee Replacement in 2001 and In 2005. I first had a lot of stiffness, then came the horrible stiffness. I could walk very without a brace then a cane. I went back to the Doctor and informed him of all the problems. I was told--Do More Swimming and Physical Therapy. I had to endure 8 years of swelling and horrible pain, and muscle spasms. I ENDURED TOO MUCH PAIN, THEN CAME DISLOCATION. In June of this Year I found a good Surgeon and had this so called knee REPLACED--YET AGAIN!!

Rose

May 9, 2013 at 3:27 am

I had a wright knee reolacement done in11/2006. My knee has not been better since. I had pain after that nerve type he had to go back in on otger side same knee he did replacement not long after that I wound up with Toxic shock Really bad infection burnt the knee cap area & almost killed me i went septic. To this day no ones sure what caused the infectio n but it repeated. Shut down l my vital[Show More]I had a wright knee reolacement done in11/2006. My knee has not been better since. I had pain after that nerve type he had to go back in on otger side same knee he did replacement not long after that I wound up with Toxic shock Really bad infection burnt the knee cap area & almost killed me i went septic. To this day no ones sure what caused the infectio n but it repeated. Shut down l my vital organ i spent 4-5 weeks in hospital 2-3 were in icu & ccu they even had to open up around my heart & drain fluid from the toxic shock. Since my knee has never been same always swollen never steady. Found out my joint replacement is only secure if i am laying down the minute i stand up its unstable. So now i am having to have another complete total knee & cleanout. This is crazy!! Cant believe the stuff i have read!! I am 56 years old and its only been 6 years and alreafy needing a new one! Something surely isnt right!!

cathy

November 2, 2012 at 10:50 pm

Had right hip done in 2005 have wright cup and ball and zimmer stem . Had pain all the time with popping and whistling sounds swelling and limping.Had acupuncture,massages,pain pills, arthritis pills, steroid shots i did every thing to help with the pain.Had revised hip surgery done april 2012 still have pain and swilling ,hurts to touch, have talked to a lawyer but need to learn more about things[Show More]Had right hip done in 2005 have wright cup and ball and zimmer stem . Had pain all the time with popping and whistling sounds swelling and limping.Had acupuncture,massages,pain pills, arthritis pills, steroid shots i did every thing to help with the pain.Had revised hip surgery done april 2012 still have pain and swilling ,hurts to touch, have talked to a lawyer but need to learn more about things any one have any tips on this or any lawyers to talk to have so many doctor bills,just wont to make sure everything is right.any comments on what i should do or who to talk to.and has any one had different parts put in there hip like i did and are they able to do that.

Rick

September 25, 2012 at 2:07 pm

I had a Wright Medical hip put in 2006. This Feb, it broke at the neck. Heard a crack and that was it. Went to the hospital and had it replaced with different non medal on medal hip. Has anyone had dealings directly with Wright Medical on a settlement??? Anyone have any advise on dealing with Wright Medical or filling of lawsuit against them? Seems like they have become turtles and stopped communi[Show More]I had a Wright Medical hip put in 2006. This Feb, it broke at the neck. Heard a crack and that was it. Went to the hospital and had it replaced with different non medal on medal hip. Has anyone had dealings directly with Wright Medical on a settlement??? Anyone have any advise on dealing with Wright Medical or filling of lawsuit against them? Seems like they have become turtles and stopped communication. Talking with attorneys who deal with Wright lawsuits.

Dorothy

August 3, 2012 at 1:47 am

I had a implant R hip 2006, & L hip 2008, Orthopedic dr. said they got a good deal, and it was guaranteed for 30 years. My R hip has been painful, & swollen, I lost the ability to lift my foot & leg, unable to get up and down as I could before surgery.

bette m

January 27, 2012 at 9:43 pm

i had a right need replaement in 2001 wright advanced knee anyway it has always hurt me. all in my head now when the left knee was replaced told dr no if was goning to be like right knee we now find out that the device has slipped or maybe also bone. xray show the problem

Fran

November 19, 2011 at 1:36 pm

I also had a profemur replacement 7 years ago when I was 50 Lots of problems: pain, unusual gait which caused more pain, lots of squeaking and grinding and finally tremendous allergies which I now know were from the metal shavings being showered all over my body. Had it removed last year and had different hip put in totally, no problems now. Other that the residual allergy problems which I am no[Show More]I also had a profemur replacement 7 years ago when I was 50 Lots of problems: pain, unusual gait which caused more pain, lots of squeaking and grinding and finally tremendous allergies which I now know were from the metal shavings being showered all over my body. Had it removed last year and had different hip put in totally, no problems now. Other that the residual allergy problems which I am not sure will ever be the same as it was before all this happened.

Judi

October 6, 2011 at 8:16 pm

Just had surgery 2 weeks ago to remove a Wright Medical metal to metal hip implant. Was first implanted appoximately 2 years ago. Nothing but problems: pain, subluxation, etc. I've read the comments written above... All way too familiar. I just began researching this situation. Any comments on what/where to go next? Thanks.

doug

April 24, 2011 at 7:08 am

I had the profemur hip replacement in oct 2008 and have had nothing but problems. it my surgeon almost two year to replace it finally with a zimmer unit with ceramic ball and cross hatch polymer cup .. perfect since then .. but the damage was done because of the allergic reaction my body had to the wright medical device. I had sever startup pain that would not subside.. after multiple tests like[Show More]I had the profemur hip replacement in oct 2008 and have had nothing but problems. it my surgeon almost two year to replace it finally with a zimmer unit with ceramic ball and cross hatch polymer cup .. perfect since then .. but the damage was done because of the allergic reaction my body had to the wright medical device. I had sever startup pain that would not subside.. after multiple tests like bone scans, ultrasound, and finally a very larger needle into my hip to extra the fluid surrounding the hip finally told the story. no problems since then other than two years of sever pain, loss of my job and wages and any career I had, not to mention the costs of yet another procedure.. and there is still damage to the surrounding tissue which has not healed to the point where I can climb stairs without a handrail. Is anyone got a good lawyer yet for this kind of lawsuit?

Sara

April 6, 2011 at 11:47 pm

Dow Corning Wright was a subsidiary of Wright Medical until the breast implant scandal years ago when internal correspondence was leaked that revealed Wright's knowledge that their silicone breast implants could deteriorate and leak, wreaking havoc upon a woman's immune system. The correspondence also documented that for over a decade Wright had knowledge of animal studies that spanned a 10-year [Show More]Dow Corning Wright was a subsidiary of Wright Medical until the breast implant scandal years ago when internal correspondence was leaked that revealed Wright's knowledge that their silicone breast implants could deteriorate and leak, wreaking havoc upon a woman's immune system. The correspondence also documented that for over a decade Wright had knowledge of animal studies that spanned a 10-year period that linked implants to cancer and other illnesses. Additionally, that correspondence supported that Wright predicted the life of an implant to be approximatelly 10 years which contradicted Wright's long-standing claims to the public that the implants manufactured through Dow Corning Wright would last a woman's lifetime. Coincidentially (??) as the scandal began to unfold, and before multi-billion dollar claims were filed against the company, Wright Medical decided to sell Dow Corning Wright...hmmmmm.....so, when you question the integrity of Wright Medical, now you know. Go to www.wmt.com and read their mission statement. Next, I would follow the path the breast implant victims took and form a class action suit.

Gail

March 21, 2011 at 9:56 pm

My mother had a Wright "Perfecta" implant in 1999, which failed in 2005. The failed implant was replaced with a DePuy S-Rom device. Does anyone know if she can be compensated for her pain and suffering? Before the device failed, she suffered several months with her hip/leg hurting her. She is now in a nursing home and running low on finances. Thank you in advance for your help.

Bettina

March 3, 2011 at 3:37 am

I had a full knee replacement in 2007. I never fully recovered my mobility and have had problems evver since. I have burning pain in my knee and it swells severly. The replacement was supposed to help me walk better and relieve some of the pain but instead it has decreased my mobility and cause more pain than before. A doctor went back in to remove scar tissue which helped for a small amount of ti[Show More]I had a full knee replacement in 2007. I never fully recovered my mobility and have had problems evver since. I have burning pain in my knee and it swells severly. The replacement was supposed to help me walk better and relieve some of the pain but instead it has decreased my mobility and cause more pain than before. A doctor went back in to remove scar tissue which helped for a small amount of time. Now they say I must have the replacement taken out and replacedd with a smaller knee due to stiffness.

Debbi

February 6, 2011 at 12:48 am

I had my first hip replacement in September 2009. February 2010 I had my other hip done. A few days after surgery I knew something was wrong. After numerous tests which were all negative my Dr. decided to take me back into surgery again to see the problem. Had to have it redone. I have never been able to put full weight on it and it always hurt. I can feel it move also. Now February 2011 My[Show More]I had my first hip replacement in September 2009. February 2010 I had my other hip done. A few days after surgery I knew something was wrong. After numerous tests which were all negative my Dr. decided to take me back into surgery again to see the problem. Had to have it redone. I have never been able to put full weight on it and it always hurt. I can feel it move also. Now February 2011 My first hip replacement is starting to give me alot of pain. I am 55 and I own a dog grooming shop so my job is very physical. All I ever get from my Dr. is that is healing. Sorry I'm not buying it anymore. Contacted an attorney.

joseph

January 15, 2011 at 11:41 pm

I had a Wright metal on metal hip replacement In may 2007 and the surgeon told me it would be good for 10 years, 18 months later I was walking and heard a big crunch and knew immediately that it was my hip. When I got to the hospital the surgeon told me they didn't know how to fix it, finally they replace it with another part. I'm glad to know I'm not the only one affected by this defect. I don't[Show More]I had a Wright metal on metal hip replacement In may 2007 and the surgeon told me it would be good for 10 years, 18 months later I was walking and heard a big crunch and knew immediately that it was my hip. When I got to the hospital the surgeon told me they didn't know how to fix it, finally they replace it with another part. I'm glad to know I'm not the only one affected by this defect. I don't have the mobility that he told me I would have and I still have a hard time to tie my shoes.... Hopefully I will be compensate for alll the trauma I experienced .

Sam

January 6, 2011 at 4:57 pm

I had my hip resurfaced 4/2009 using Wright C+ components and mine has never been right either. I have done everything to try getting back to my life of hiking, biking, yoga, skiing, etc and nothing works well. Though I have improved some over almost 2 years now and have been able to rebuild my leg muscles with lots of effort I still have the burning, stabbing pain and it feels like rubbing in t[Show More]I had my hip resurfaced 4/2009 using Wright C+ components and mine has never been right either. I have done everything to try getting back to my life of hiking, biking, yoga, skiing, etc and nothing works well. Though I have improved some over almost 2 years now and have been able to rebuild my leg muscles with lots of effort I still have the burning, stabbing pain and it feels like rubbing in the groin area. I also get a pain when I bend over certain ways in the back top of my leg and when I move my leg back or to the side very far, especially doing aqua exercises. I have also had every test, metal ion, x-rays, bone scan, etc. Everything is sort of fine depending on which surgeon looks at your x-rays. Some say you may have impingement causing more metal debris...however no one will commit and all I know it is that it is not right..not what I was told I was getting and now I'm told I have a sensitivity to metal. I had a metal allery test done through Rush University, that obviously does not work as a barometer. Best of luck to all..don't give up! I am now 49 and hope to be pain free eventually.

Ronald

January 4, 2011 at 4:22 pm

I am 67 and I had a right knee replacement in 2007 NO PROBLEMS, of course it was NOT a wright medical. I had a wright medical prophecy knee replacement on 11/9/09, which the dr said would be better. First the Dr. chipped my femur. In Jan 4 2009 my femur broke and they put in screws and a plate. March 4 THE SCREWS BROKE and they had to replace them. I have been in pain ever since and my leg is 1[Show More]I am 67 and I had a right knee replacement in 2007 NO PROBLEMS, of course it was NOT a wright medical. I had a wright medical prophecy knee replacement on 11/9/09, which the dr said would be better. First the Dr. chipped my femur. In Jan 4 2009 my femur broke and they put in screws and a plate. March 4 THE SCREWS BROKE and they had to replace them. I have been in pain ever since and my leg is 1 1/2 times larger then the other. NOONE will tell me why my pain level is at absess tooth level, and why I am so swollen. I am being sent to one specialist after another and they can not tell me or will not tell me what is wrong. They say It may be faulty hardware. WHY CAN'T THEY BE HONEST. I fall alot and have to rely on my 68 year old wife to help me.

George

December 31, 2010 at 8:39 pm

I am re-leaved that I'm not crazy! I had my first replacement in 2007 at 32, I immediately knew something was wrong. I could feel my hip ratcheting, I would lose all stability for no reason, and the pain never went away. After a year and a half of my surgeon thinking I was nuts he referred me to another who within two visits confirmed that the cup had broke lose. So within a year and a half I [Show More]I am re-leaved that I'm not crazy! I had my first replacement in 2007 at 32, I immediately knew something was wrong. I could feel my hip ratcheting, I would lose all stability for no reason, and the pain never went away. After a year and a half of my surgeon thinking I was nuts he referred me to another who within two visits confirmed that the cup had broke lose. So within a year and a half I had my first revision which went a little better but the pain and immobility are still there. We went in again trying to release the tendon but to no avail. I want to thank Wright for their wonderful products in fact also for delivering the wrong part to my second surgery. I'm 36 now and am still needing to replace my right hip, but am contemplating living with the pain, bottom line you can't trust wright or any other implant producer!! I just want my life back, I've got a beautiful wife and four wonderful daughters that want their dad back.

Gary

December 22, 2010 at 6:27 pm

I had my M/M wright medical replacement 4/2009. That was three months after knee replacement. Within 6 months I was back to hiking 7-8 miles on rough terrain. However, after 8-9 months I started have groin pain when I walked just a few miles. Actually the pain went away for 2 months and I thought I was home free. Not so, the pain has returned and is there most of the time, standing, sitting, [Show More]I had my M/M wright medical replacement 4/2009. That was three months after knee replacement. Within 6 months I was back to hiking 7-8 miles on rough terrain. However, after 8-9 months I started have groin pain when I walked just a few miles. Actually the pain went away for 2 months and I thought I was home free. Not so, the pain has returned and is there most of the time, standing, sitting, lying on my back. I have gone though the tests, MRI, C-scan, bone screen, blood, etc and nothing points to a definitive problem. I will see my surgeon in a week to discuss replacement. I am 73 and want to get back to the slopes, etc.

Gary

December 21, 2010 at 3:24 pm

I had mine put in during late September of 05, which was roughly 10 days after a recall of hip parts by Wright Medical. I was 50 at the time, and in good shape. I have the ceramic hip, I don't have a card, so I don't have a clue which on it is. Hospital nor Dr. office gave me anything, and when I asked, they each pointed to the other. I figure I've got the recalled crap, and they didn't want me to[Show More]I had mine put in during late September of 05, which was roughly 10 days after a recall of hip parts by Wright Medical. I was 50 at the time, and in good shape. I have the ceramic hip, I don't have a card, so I don't have a clue which on it is. Hospital nor Dr. office gave me anything, and when I asked, they each pointed to the other. I figure I've got the recalled crap, and they didn't want me to know. Anyway, it was great for about 3 years, then it went south. I pop, when I walk, now I pop twice each step, unless I point my foot outward about 25 degrees, then its quiet. I hear a squeak when I turn at the waist sometimes, that just started, and now I'm beginning to have pain in the area of my hip. If I didnt have to go in for a shoulder repair next month, I would be seeking a surgeon to fix this mess before I retire and loose my insurance. Maybe in the summer I can get it repaired, and when I do, if theres anything funny about the parts they take out, then Wright Medical better move their offices to Mexico, because I live in Tennessee, and so do they !

Don

December 15, 2010 at 1:58 pm

I am glad to see there are others suffering like I am only because I tried tellling my doctor there was a problem but he did't believe me he said it was just healing. I have gone thru 3 surgerys so far and it still is not right. I am in pain all the time. It hurts alot when I sneeze or cough or stretch my leg. Now after 3 surgerys my new doctor has put me on disability because of my job requiring[Show More]I am glad to see there are others suffering like I am only because I tried tellling my doctor there was a problem but he did't believe me he said it was just healing. I have gone thru 3 surgerys so far and it still is not right. I am in pain all the time. It hurts alot when I sneeze or cough or stretch my leg. Now after 3 surgerys my new doctor has put me on disability because of my job requiring me to lift and bend alot

Don

December 14, 2010 at 7:53 pm

I am so glad to see others are suffering like I am. I have tried for 5 years to prove something was wrong with my surgery but like others was told oh its just healing. Which I believed, until my third surgery. Now that I had to quit work because my doctor put me on total disability because I can't do any heavy lifting or bending which was required by my last job. I went to see the new doctor last [Show More]I am so glad to see others are suffering like I am. I have tried for 5 years to prove something was wrong with my surgery but like others was told oh its just healing. Which I believed, until my third surgery. Now that I had to quit work because my doctor put me on total disability because I can't do any heavy lifting or bending which was required by my last job. I went to see the new doctor last week and guess what he suggested surgery again but with the posibility of my hip poppjng out if I turned wrong etc. or get a second opinion. So I am going for another opinion.

linda

December 6, 2010 at 8:44 pm

I had a wright metal on metal implant September 2007 and I have had nothing but problems and pain since. I can only sleep on my back, I am 59 years old, I am in excruciating pain all the time and walk with a cane. I smell metal when I sweat especially in the summer. I paid for this surgery out of pocket, and to think that the company knewthe pain this device would cause is awful. With no insura[Show More]I had a wright metal on metal implant September 2007 and I have had nothing but problems and pain since. I can only sleep on my back, I am 59 years old, I am in excruciating pain all the time and walk with a cane. I smell metal when I sweat especially in the summer. I paid for this surgery out of pocket, and to think that the company knewthe pain this device would cause is awful. With no insurance I have been going to pain clinics and taking prescription drugs, acupuncture really anything trying to relieve the pain.

Lisa

December 4, 2010 at 8:55 pm

I am so amazed and surprised to see these postings, I too am a Wright Medical victim and life had been hell. I had a full replacement in 2006 and from day one had nothing but problems. My leg length was 1 12 inches too long which the doc never acknowledged, he just told me my pelvis was tilted. I immediately went to another surgeon who was very careful to not criticize the other docs work but c[Show More]I am so amazed and surprised to see these postings, I too am a Wright Medical victim and life had been hell. I had a full replacement in 2006 and from day one had nothing but problems. My leg length was 1 12 inches too long which the doc never acknowledged, he just told me my pelvis was tilted. I immediately went to another surgeon who was very careful to not criticize the other docs work but confirmed the length discrepancy. The cup was too large and ended up tearing up my muscles and tissue in the groin so every time I moved it felt like a knife was cutting me, which in all actuality it was. I had a revision in October of 2009 by a different surgeon who did a great job and brought my legs down to the same length, my only problem now is I have dislocated twice, the last being three weeks ago. The surgeon stayed with Wright medical parts because he didn't want to remove my stem but he had never used them before and I don't think ever will again. The sales rep gave him the wrong parts in the surgery which caused them to have to back in right after the replacement and correct the mistake. Wright medical is not a good company in my opinion and too many of us have had to suffer over their lack of ethics.

lynda

November 10, 2010 at 3:50 am

wow this is amazing to hear that others are having problems with their wiright hip replacemnts also. i have had my hip replaced twice and now i will have to have it done for a third time. i had my first replacement in 2001 and then i had a revision in 2008, same hip. and now i will be having it replaced again in january 2011 if i can last that long. i am 48 years old. so for the last 9 years i hav[Show More]wow this is amazing to hear that others are having problems with their wiright hip replacemnts also. i have had my hip replaced twice and now i will have to have it done for a third time. i had my first replacement in 2001 and then i had a revision in 2008, same hip. and now i will be having it replaced again in january 2011 if i can last that long. i am 48 years old. so for the last 9 years i have been dealing with this issue. it pops it burns it causes extreme pain inside the groin area down the leg i thought i was done with this. what now? this is a tough road but good to hear others are going down it too. and it is not just me.

Elathia

October 22, 2010 at 6:07 pm

At last the truth has come out. I had a Wright hip put in me in 2007, and like Eric, I have had nothing but problems. I also have VERY VERY high levels of COBALT/CHROMIUM. My hip hurts, burns, pops, and grinds. My surgeon, in Augusta, Ga, pushed this hip also. He said that because I was younger than most, it would give me the greatest chances of normal life. It has been horrible. Now, I have[Show More]At last the truth has come out. I had a Wright hip put in me in 2007, and like Eric, I have had nothing but problems. I also have VERY VERY high levels of COBALT/CHROMIUM. My hip hurts, burns, pops, and grinds. My surgeon, in Augusta, Ga, pushed this hip also. He said that because I was younger than most, it would give me the greatest chances of normal life. It has been horrible. Now, I have to have the hip removed and replaced. Going through this once was enough, and they say that the second time is not as easy due to the problems the first hip caused. NO I DO NOT WANT TO USE THE SAME SURGEON THAT TOOK A PAYOFF TO USE ME AS A LAB RAT! But, due to the high COBALT/CHROMIUM TOXINS in my blood, I am now being turned down by other surgeons. I pray that the Dept of Justice steps in to make sure this can never happen to others. I knew soon after the hip was placed in me, that something wasn't right. I told the surgeon, and was told it was ok. I WAS TREATED LIKE A LAB RAT, AND NOW I KNOW WHY!!!! Linked to the toxins, many other health problems have come up. In the past, this has been swept under the rug, mostly due to the fact that hip patients are older and simply do not live as long, or have the need to use the hip as the now younger patients. Even the CDC TOXIC LAB that I have seen does not clearly understand all the problems that COBALT/CHROMIUM can cause. With the federal agencies now looking into the scams, the evidence that companies like Wright Medical are using us as 'lab rats', and more and more hip patients living longer and active lives, maybe now more studies will help us to understand the COBALT/CHROMIUM TOXINS. I still have the Wright hip, the problems, and the toxins today. I am still trying to find a surgeon who will remove the hip. In closing, I went to a webpage looking for information, it turned out to be linked to the Wright Medical Company. Beware of sites that seem to not be linked to any medical company, most of them are! Just wanting my life back!

Eric

October 9, 2010 at 3:55 am

I had a wright medical hip put in me in 2008 and have nothing but problems with it..With the recent tests that I just had done,it was determined that I had a lot of ionization in the area of the hip because it was metal on metal.I had my first hip replaced in 2002 and I have had no problems with it.It was a porcelin ball in a polyurathane cup.The same surgeon performed both surgeries and he recomm[Show More]I had a wright medical hip put in me in 2008 and have nothing but problems with it..With the recent tests that I just had done,it was determined that I had a lot of ionization in the area of the hip because it was metal on metal.I had my first hip replaced in 2002 and I have had no problems with it.It was a porcelin ball in a polyurathane cup.The same surgeon performed both surgeries and he recommended the wright medical hip over the other stating I would have more flexability and it would last longer..Not true..I have had pain in my new one since the operation . I have had a lot of expensive tests just to eliminate other problems and they have all come back negative.I am only 55 years old at this posting
"*" indicates required fields