Wrongful Death Lawsuit Filed Over Recalled Valsartan Pills That Caused Cancer
May 08, 2019
By: Irvin Jackson
The family of a Kentucky man has filed a wrongful death lawsuit against the manufacturers of generic valsartan pills he took for years, alleging a liver cancer diagnosis was the result of chemical impurities in the blood pressure drug, which was recalled only weeks after his death.
The complaint (PDF) was filed in the U.S. District Court for the District of New Jersey on May 1, on behalf of the estate of Kelly Shepherd Jr., who died in June 2018 due to complications associated with liver cancer.
Shepherd began taking generic valsartan to treat high blood pressure in July 2014, and used pills manufactured by Hetero Labs, Mylan Laboratories and Camber Pharmaceuticals until May 2018. However, in September 2017, he was diagnosed with liver cancer, which the lawsuit indicates was the result of carcinogenic impurities that have allegedly contaminated generic valsartan pills for years.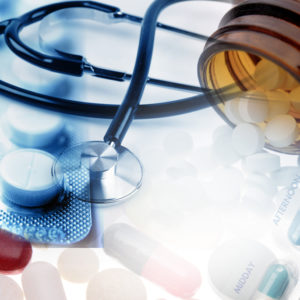 Liver cancer is one of a number of malignancies recently linked to side effects of recalled valsartan pills, which have been found to contain traces of N-nitrosodimethylamine (NDMA) or N-Nitrosodiethylamine (NDEA). These chemical impurities are believed to be a byproduct of the manufacturing process for the generic blood pressure drug, as similar contaminants have never been discovered in the name brand version, Diovan.
"Decedent Plaintiff would not have consented to taking valsartan, had Decedent Plaintiff known of or been fully and adequately informed by Defendants of the true increased risks and serious dangers of taking the drug, which was rendered unreasonably dangerous by the presence of NDMA and/or NDEA," the lawsuit states. "Decedent Plaintiff and his physicians did not know of the specific increased risks and serious dangers, and/or were misled by Defendants, who knew or should have known of the true risks and dangers, but consciously chose not to inform Decedent Plaintiff or his physicians of those risks and further chose to actively misrepresent those risks and dangers to the Decedent Plaintiff and his physicians."
Since July 2018, a number of different generic valsartan recalls have been issued due to the presence of NDMA and NDEA, impacting a large portion of the pills available throughout the United States in recent years.
The FDA has assigned a group of pharmacists and nurses to answer consumer's questions about the recalls. Since the first recalls, the agency indicates it has received more than 6,000 inquiries from patients, doctors, nurses, pharmacists and academics. Inquiries can be made by calling 855-543-3784 or by sending an email to druginfo@fda.hhs.gov.
While this lawsuit was an individual claim, there are also a number of valsartan class action lawsuits pursuing damages for users of the medications who have not been diagnosed with cancer, seeking reimbursement for the cost of what were essentially worthless drugs, and funding for medical monitoring they may require for the rest of their lives due to their exposure to cancer-causing agents.
For individuals who have been diagnosed with cancer or who lost loved ones to cancer after use of the recalled medications, valsartan lawsuits are also being reviewed by product liability lawyers.
"*" indicates required fields