Maine Wrongful Death Lawsuit Filed Against Taser, Police and Others
April 22, 2014
By: Irvin Jackson
The family of a man who died after being shot with a Taser stun gun has filed a wrongful death lawsuit over the incident, which was captured on video showing police officers making an effort to get their stories about what happened to coincide after he became unresponsive.
The complaint (PDF) was filed last month in the U.S. District Court for the District of Main, naming Taser International, the Bangor, Maine Police Department and a number of officers involved in the incident as defendants.
According to allegations raised in the police brutality lawsuit, Phillip McCue's death on September 17, 2012 was caused by the electric shock delivered by a Taser weapon used by the Bangor police department, after an encounter while he was communicating with the officers in a "calm, non-agitated and non-hostile manner."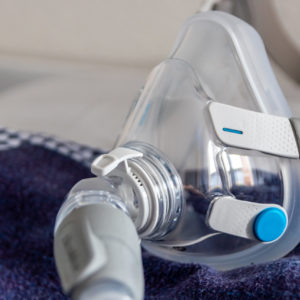 Did You Know?
Millions of Philips CPAP Machines Recalled
Philips DreamStation, CPAP and BiPAP machines sold in recent years may pose a risk of cancer, lung damage and other injuries.
Learn More
At the time of the incident, the 28 year-old McCue was suffering the side effects of "bath salts", which can cause hallucinations.
The complaint filed by McCue's father, Michael McCue, indicates that video and audiotape records that captured police dialogue "suggests a clear intention to taze and apprehend him, even though he was committing no crime and, at most, was inappropriately 'walking in the street'."
After McCue was shocked by the Taser, officers forcefully restrained him. While McCue was down on the ground, being "hog-tied" and held down by three to four officers, the video allegedly shows McCue struggling for air and protesting that he was hurt, while he was struck multiple times before finally becoming non-responsive.
"Following Phillip McCue's death by police, as captured on the audio and video record, police officers are clearly heard to be engaging in what can only be deemed to be mockery of Phillip McCue, efforts to minimize their wrongdoing, coordinate their stories and to avoid any potential adverse fall-out or personal responsibility from their killing of Phillip McCue," the lawsuit states.
While the medical examiner claims that the bath salts led to McCue's cardiac arrest, the lawsuit claims it was the use of the Taser stun weapon by Officer Donnell that caused his death.
Michael McCue claims that the attack was a violation of his son's civil rights, seeking $6.65 million in compensatory damages. The lawsuit also presents claims against Taser International for designing and selling a "defective and unreasonably dangerous" weapon, without providing adequate warnings or instructions about the potential health risks from multiple Taser shots.
Taser Stun Gun Deaths
In recent years, serious concerns have emerged about the widespread use and overuse of Taser guns by police forces throughout the United States. The stun guns are designed to incapacitate neuromuscular function by delivering a shock that uses Electro-Muscular Disruption tecnology.
Although Taser International, the manufacturer of the weapons, has maintained that the shock delivered by the Taser is not life threatening, a number of deaths have occurred following use of the stun guns.
In 2008, Amnesty International released a report, calling for police departments throughout the United States to stop using Taser guns or to strictly limit their use to life-threatening situations. The human rights group linked 334 deaths to the use of Taser guns between 2001 and August 2009, noting that 90% of Taser deaths examined involved people who were unarmed and did not appear to present a serious threat to the officers.
In October 2011, the New York Civil Liberties Union (NYCLU) released a report that estimated 15% of Taser shootings examined were clearly inappropriate, routinely being used on subjects who were unarmed and posed no physical threat. In addition, more than a third of the cases examined by the NYCLU involved multiple or prolonged shocks, and in 27% of the incidents police officers shot the Taser in the victim's chest, which some reports suggest could increase the risk of fatal heart injuries.
"*" indicates required fields