Yamaha Rhino ATV Recall Issued and Sales Suspended Pending Repairs
April 01, 2009
By: AboutLawsuits
Nearly five months after the U.S. Consumer Product Safety Commission (CPSC) began looking into safety problems with the Yamaha Rhino side-by-side ATV, Yamaha has agreed to suspend sales and recall vehicles sold since Fall 2003, so that repairs can be made to improve the vehicle's stability and reduce the risk that it may rollover.
The Rhino is Yamaha's utility terrain vehicle (UTV), which contains many of the features of smaller recreational ATV, like a powerful engine and small turning radius. However, the design features are more similar to traditional utility vehicles, with the passenger and driver seated side by side, a steering wheel and seat belts.
Since the Yamaha Rhino was first introduced in Fall 2003, it has been found to have a high propensity to rollover, even under normal operating conditions, on level terrain and at speeds as low as 13 miles per hour. The Rhino rollover problems are caused by the design, which features a high center of gravity and small wheels on a narrow frame.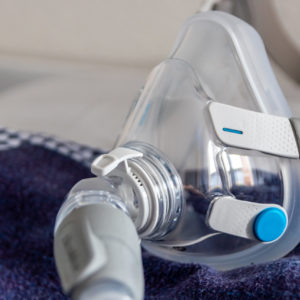 Did You Know?
Millions of Philips CPAP Machines Recalled
Philips DreamStation, CPAP and BiPAP machines sold in recent years may pose a risk of cancer, lung damage and other injuries.
Learn More
After more than 200 Yamaha Rhino lawsuits had been filed alleging that serious injuries and deaths resulted from design defects that caused the vehicle to rollover, the U.S. Consumer Product Safety Commission began looking into the safety problems with the ATV in November 2008.
According to a statement released by the CPSC on March 31, 2009, they have investigated more than 50 Yamaha Rhino accidents involving 46 deaths suffered by drivers and passengers in Rhino 450, 660 and 700 model off-road vehicles. They indicate that many of the rollover-related deaths and other serious injuries appeared "to involve turns at relatively low speeds and on level terrain".
In cooperation with the U.S. CPSC, Yamaha Motor Corp. U.S.A. has agreed to suspend sales of the side-by-side ATVs until repairs can be made to make the vehicles safer. In addition, the owners of about 145,000 Yamaha Rhinos sold since 2003 have been told to immediately stop using their vehicles and to contact a dealer to schedule a free repair once they become available.
The Yamaha Rhino recall has been issued so that dealers can install a spacer on the rear wheels and remove the rear anti-sway bar to help reduce the risk of rollover. At the time of the repairs, Yamaha will also install half doors and additional passenger handholds on Rhinos where the owner did not take advantage of a prior offer from Yamaha to add these aftermarket safety features to all vehicles sold before August 2007.
Yamaha is also offering free helmets to Rhino owners to help reduce the risk of a hear injury if the ATV does rollover.
Image Credit: 2008 Yamaha Rhino 700
Derril

December 13, 2015 at 8:58 pm

I have my rhino I got new in 2007 I have gone off roading on the steepest trials and have gone to coos bay dunes and have been in dune fest last year I have never rolled my rhino never I drive with good sense

mike

October 9, 2015 at 11:47 pm

They need to address the cheap seat belts I put on them both of mine quit working

scott

August 12, 2012 at 12:58 am

I OWN A 2009 RHINO 450 MY GRANDSON HAS BEEN DRIVING IT SINCE HE HAS BEEN 8 YEARS OLD.I THINK MY RHINO IS VERY SAFE AND WELL BUILT.IF YOU ROLL A RHINO ITS YOUR OWN FAULT NOT YAMAHAS.I KNOW I HAVE HAD MINE ABOUT EVERYWERE.SO YOU CANNOT BLAME YAMAHA.SO LEAVE YAMAHA ALONE.QUIT TRYING TO TAKE YAMAHA FOR MONEY.IF THEY RECALL THEM ITS NOT THERE FAULT IF YOU DONT TAKE IT TO BE FIXED.LIKE I SAID IF YOU WRE[Show More]I OWN A 2009 RHINO 450 MY GRANDSON HAS BEEN DRIVING IT SINCE HE HAS BEEN 8 YEARS OLD.I THINK MY RHINO IS VERY SAFE AND WELL BUILT.IF YOU ROLL A RHINO ITS YOUR OWN FAULT NOT YAMAHAS.I KNOW I HAVE HAD MINE ABOUT EVERYWERE.SO YOU CANNOT BLAME YAMAHA.SO LEAVE YAMAHA ALONE.QUIT TRYING TO TAKE YAMAHA FOR MONEY.IF THEY RECALL THEM ITS NOT THERE FAULT IF YOU DONT TAKE IT TO BE FIXED.LIKE I SAID IF YOU WRECK OR ROLL A RHINO ITS YOUR DUMB FAULT
"*" indicates required fields