Youth ATV Recall Expanded: Kawasaki and KYMCO ATVs also could lose speed control
June 27, 2008
By: AboutLawsuits
Kawasaki Motors Corp. and KYMCO announced the recall of 2008 model year Youth ATVs due to a risk that the vehicles could lose speed control. A similar recall was issued earlier in the week by Arctic Cat for their Youth ATV. All three recalls indicate that the throttle could fail to return to the idle position when released, or could fail to be at idle when the vehicle is started. This could cause loss of vehicle control.
Combined, the three recalls impact approximately 13,700 vehicles sold between July / August 2007 and June 2008.
The Kawasaki Youth ATV recall applies to the 2008 model year KFX 50 and KFX 90 vehicles. They are sold in green or white with a black trim, and contain the model name on either side below the handlebars.
The KYMCO recall applies to the 2008 Mongoose 50cc, 70cc and 90cc Youth ATVs. These vehicles are available in a wide variety of colors and contain the brand name "KYMCO" on the front of the vehicle, and the model name on each side of the fuel tank.
The Arctic Cat Youth ATV recall applies to 2008 DVX 50, DVX 90, 50 2×4 and 90 2×4 models.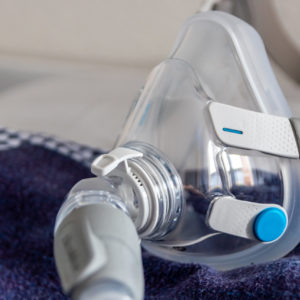 Did You Know?
Millions of Philips CPAP Machines Recalled
Philips DreamStation, CPAP and BiPAP machines sold in recent years may pose a risk of cancer, lung damage and other injuries.
Learn More
The Youth ATV are designed for riders 12 years old and older, with features that allow parents to maintain control of the maximum speed of the vehicle and keyed ignition switches which prevent use without a key. The fact that they are designed for young riders who are learning how to handle an ATV makes the defect particularly hazardous, since the loss of speed control could pose a severe risk of injury.
Owners should immediately stop using the recalled Youth ATVs and contact KYMCO USA at (888) 235-3417, Kawasaki at (866) 902-9381 or Arctic Cat at (800) 279-6851. All three companies are providing free repairs to correct the problems.
Jonathan

February 27, 2009 at 7:39 am

so let me get this straight, atvs have had throttles get stuck on them is that what you are telling me? Hmmm sounds like something that has been happening for years. funny how some of the best riders in the country, and world for that matter started riding back when a machine would not get recalled for something like this. they would take the bike back to the garage, find a stiffer spring "of what[Show More]so let me get this straight, atvs have had throttles get stuck on them is that what you are telling me? Hmmm sounds like something that has been happening for years. funny how some of the best riders in the country, and world for that matter started riding back when a machine would not get recalled for something like this. they would take the bike back to the garage, find a stiffer spring "of what ever nature they could find", put it in, and then go tend to what ever it was that they cut when they dumped their bike. Dont get me wrong here. I am all for keeping our kids safe and looking out for their best interest but america has taken this a little to far. next thing ya know "if not already" one of these manufactures will be sued for selling an unsafe machine. after that comes the ban on kids quads because they are unsafe. you can not tell me I am off base on this. anyone over 35 remembers how much fun three wheelers where and what happened with them. the issue was not that they were to unsafe it was that to many people were riding them without the proper education. oh yeah back to the subject at hand. I agree that the companies that build these machines should fix build flaws in them, but come on guys, throttles get stuck, it happens. I got a great idea. how about we teach our kids how to use the kill switch or kill cord on their bikes so that when it does happen they can shut it off. if your kid can not understand when and how to do that he or she should probably not be on the quad to start with and I assure you a stuck throutle is the least of your worries when it comes to them riding. So what now? the kids that are growing up on these quads will weather this just fine, and move on to bigger machines. one day they will be out riding, and........ yep you guessed it, the throttle gets stuck. did we as parents teach them what to do in such a case when the were first learning how to ride, or did we send a letter to kawi, and tell them they had to build a quad that would never put our child at risk?

Arctic Cat Recall: 2008 Arctic Cat 50cc and 90cc ATV — AboutLawsuits.com

June 27, 2008 at 3:46 pm

[...] the driver to lose control of the ATV and crash. UPDATED RECALL INFORMATION 6/26/2008: Additional Youth ATV recalls were announced by Kawasaki and KYMCO for similar problems which could cause loss of speed [...]
"*" indicates required fields