Increased Risk of Bladder Cancer From Zantac Seen in New Study
April 21, 2021
By: Irvin Jackson
A new study appears to provide strong support for thousands of Zantac lawsuits being pursued by former users of the recalled heartburn drug, indicating that long-term exposure to carcinogenic chemicals produced by the active pharmaceutical ingredient may increase the risk of bladder cancer.
Zantac and other generic ranitidine drugs have been widely used for decades by millions of Americans to prevent and relieve heartburn, with most users continuing to take the drug for years. However, all versions of Zantac were recalled last year, after federal regulators determined there was no way to confirm the pills did not expose users to unsafe levels of the cancer-causing chemical byproduct NDMA (N-nitrosodimethylamine), which may be produced when the pills are stored under certain conditions or as the drug passes through the body.
An independent pharmacy, Valisure, first raised concerns about the potential Zantac cancer risks in September 2019, after testing of pills in their inventory found dangerous levels of NDMA across all ranitidine-based medications.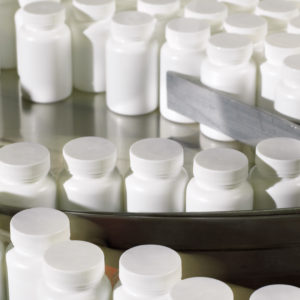 The problems were not linked to contamination or changes in the manufacturing process, but appear to be a result of the inherent instability of the ranitidine contained in each pill, suggesting that users have been exposed to the increased risk of cancer since the medication was first introduced in 1983.
In findings published in the American Journal of Gastroenterology on April 12, Scottish researchers indicate that users of the recalled heartburn drug may face a 22% increased chance of developing bladder cancer when compared to those who did not take the drug, but the risk was even more notable among individuals with over three years of exposure.
The nested case-control study involved information from the Primary Care Clinic Informatics Unit Research database in Scotland, which included 3,260 bladder cancer cases diagnosed between 1999 and 2011. Those cases were matched against 14,037 controls; accounting for various factors such as age, gender, and when they were diagnosed.
Researchers report that any use of Zantac increased the risk of bladder cancer by 22%. However, taking Zantac for three years or more meant facing an increased risk of 43% when compared to non-users. The same association was not seen among users of another class of heartburn drugs, known as proton pump inhibitors, which includes drugs like Nexium and Prilosec, with no evidence of an increased bladder cancer risk after any use, including long-term exposure.
"In this large population-based study, the use of ranitidine particularly long-term use was associated with an increased risk of bladder cancer," the researchers wrote. "Further studies are necessary to attempt to replicate this finding in other settings."
Zantac Cancer Litigation
The findings are likely to play a major role in growing litigation being pursued by former users, who allege that drug manufacturers failed to warn about the potential side effects of Zantac exposure, placing the desire for profits before consumers safety.
Plaintiffs allege that long-term exposure to Zantac caused bladder cancer, breast cancer, prostate cancer, pancreatic cancer and a number of other cancers as the NDMA travelled through their bodies.
Given common questions of fact and law raised in complaints filed in U.S. District Courts nationwide, a federal multidistrict litigation (MDL) was established last year, centralizing all claims before U.S. District Judge Robin L. Rosenberg, who is presiding over the coordinated discovery and pretrial proceedings.
As Zantac cancer lawyers continue to review claims for individuals nationwide in the coming months and years, it is widely expected that tens of thousands of claims will be involved in the litigation, which may become one of the largest active mass tort proceedings involving a pharmaceutical medication before the first cases reach trial.
Tema

April 21, 2021 at 8:34 pm

I already have colon cancer what else can throw on me
"*" indicates required fields