Lawsuit Alleges Zantac Caused Breast Cancer Diagnosis Following Four Years of Exposure to Recalled Heartburn Drug
May 27, 2020
By: Irvin Jackson
A Louisiana woman has filed a product liability lawsuit over the link between Zantac and breast cancer, indicating that manufacturers of the recalled heartburn drug knew users may be exposed to unsafe levels of a carcinogenic byproduct, yet failed disclose these risks.
The complaint (PDF) was filed last week by Hilda Pickney and her husband, Joseph, indicating that she was diagnosed with breast cancer in May 2019, following regular use of Zantac for more than four years.
Zantac (ranitidine) has been a top selling heartburn drug for decades, becoming the first medication to surpass $1 billion in annual sales in 1988, amid aggressive marketing that claimed it as a safe and effective treatment for acid reflux and heartburn. However, all versions of the medication have been recalled since federal regulators learned last year that the active ingredient, ranitidine, may produce high levels of the cancer-causing chemical N-Nitrosodimethylamine (NDMA).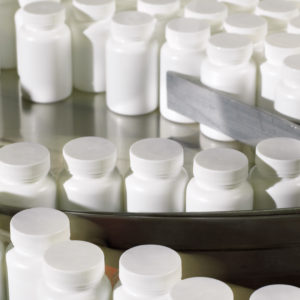 The lawsuit names Boehringer Ingelheim, GlaxoSmithKline, Pfizer, Sanofi, Sanofi-Aventis and Chattem, Inc. as defendants, and claims the drug manufacturing companies failed to adequately warn the medical community or consumers about the presence of NDMA in Zantac, despite research and warnings dating back to before the drug was approved for sale.
"Based on prevailing scientific evidence, exposure to Zantac (and the attendant NDMA) can cause breast cancer in humans," according to the complaint filed on May 20 in the U.S. District Court for the Southern District of Florida. "Had any Defendant warned Plaintiff that Zantac could lead to exposure to NDMA or, in turn, cancer, Plaintiff would not have taken Zantac."
The case joins hundreds of other Zantac lawsuits filed in recent months, claiming that exposure to NDMA in Zantac caused breast cancer, as well as other injuries linked to the chemical, including testicular cancer, bladder cancer, kidney cancer, stomach cancer and other cancers along the digestive tract.
As Zantac recall lawyers continue to review and file claims in the coming weeks and months, the size and scope of the litigation is expected to continue to increase, likely involving tens of thousands of complaints filed nationwide.
To deal with the increasing complaints being filed throughout the federal court system, the U.S. Judicial Panel on Multidistrict Litigation recently ordered all Zantac claims be centralized and consolidated in the U.S. District Court for the Southern District of Florida, where the litigation will be overseen by U.S. District Judge Robin L. Rosenberg during coordinated discovery and pretrial proceedings.
"*" indicates required fields