Wrongful Death Lawsuit Claims Zantac Caused Fatal Cancer Diagnosis
August 11, 2020
By: Irvin Jackson
According to allegations raised in a recently filed wrongful death lawsuit, a Louisiana man died due to cancer caused by Zantac and exposure to high levels of the known carcinogen N-nitrosodimethylamine (NDMA) that is produced by the active ingredient in the recalled heartburn drug.
The complaint (PDF) was filed late last month by Hiheshia Bell in Delaware Superior Court, pursuing damages from various manufacturers of Zantac over the death of her husband, Carl Glasper, Jr.
Glasper was a long-term user of Zantac (ranitidine), which has been marketed for decades as a safe and effective treatment for heartburn. However, after it was discovered late last year that the pharmaceutical ingredient is inherently unstable and converts to a cancer-causing chemical byproduct, Zantac recalls were issued for all prescription, over-the-counter and generic versions of the medication.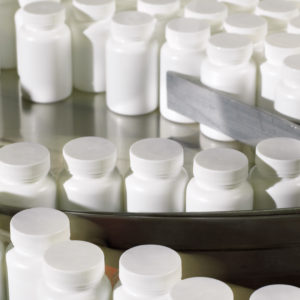 NDMA produced by Zantac is a chemical most commonly known as a biproduct of making rocket fuel. However, today, its only use is to cause cancer in animals as part of laboratory experiments.
According to the Zantac wrongful death lawsuit, the chemical caused Glasper to develop cancer from Zantac, which ultimately resulted in his death in 2019.
"(E)ven before ranitidine's launch, and shortly after its launch, serious questions were raised about the safety of ranitidine. Specifically, questions were raised as to whether ranitidine ingestion can lead to the formation of highly carcinogenic NDMA within the human body," Bell's lawsuit notes. "As time went on, the scientific evidence establishing that NDMA is formed from ranitidine, in the body, and in other conditions, continued to pile up."
While FDA standards have established that maximum human daily exposure to NDMA should be only 96 nanograms, testing has found that some 150 mg Zantac pills contain more than 3 million nanograms of NDMA. Exposure to the Zantac ingredient has been linked to reports of breast cancer, kidney cancer, leukemia and other cancers, raising widespread concerns among long-term users of the drug.
The case joins hundreds of other Zantac lawsuits filed in recent months, each claiming that exposure to NDMA produced by the ingredient ranitidine caused cancer among long-term users. However, as Zantac recall lawyers continue to review and file claims in the coming weeks and months, the size and scope of the litigation is expected to ultimately involve tens of thousands of complaints filed nationwide.
To deal with the increasing complaints being filed throughout the federal court system, the U.S. Judicial Panel on Multidistrict Litigation recently ordered all Zantac claims be centralized and consolidated in the U.S. District Court for the Southern District of Florida, where the litigation will be overseen by U.S. District Judge Robin L. Rosenberg during coordinated discovery and pretrial proceedings.
"*" indicates required fields