Zantac Cancer Problems Constitute "Sinister" Public Health Fraud By Drug Makers
December 11, 2019
By: Irvin Jackson
Sanofi-Aventis has allegedly engaged in "one of the most sinister and gravest public-health frauds" of modern times, by withholding information about Zantac problems that exposed users of the heartburn drug to high levels of cancer causing chemicals in every single tablet.
In a complaint (PDF) filed in the U.S. District Court for the District of New Jersey on December 6, Steven Wayne Bice, Jr. indicates that years of using Zantac caused bladder cancer, since the active ingredient produces a potent carcinogen, known as N-Nitrosodimethylamine (NDMA).
Zantac (ranitidine) has been a top selling heartburn and acid reflux drug since it was introduced in the early 1980s, but most versions have been removed from the market over the past few months, after a series of Zantac recalls were issued by different drug makers following the discovery that "unacceptable" levels of NDMA were found in all versions of the medication.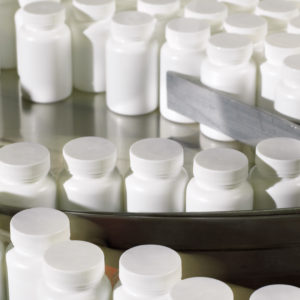 The cancer problems from Zantac are not only caused directly by NDMA, according to the lawsuit, but once present in the body, Bice indicates NDMA may further metabolize into other known carcinogens, such as formaldehyde, making the drug a "cancerous poison".
"Since its launch in 1983, every manufacturer of prescription and over-the-counter Zantac has aggressively pushed a poisonous pill into the stream of commerce, while knowing that, when ingested, every single tablet (or every single dose) of Zantac, produces levels of NDMA in amounts that exceed the U.S. Food and Drug Administration's permissible daily limits for the carcinogen by thousands of times," according to the complaint.
Bice indicates he never would have purchased or ingested Zantac if he had been informed the drug exposed him to unsafe levels of NDMA, which could cause him to contract bladder cancer.
The Zantac cancer problems were not discovered by the public until September 2019, when the online pharmacy Valisure filed a Citizens Petition with the FDA, calling for all versions of Zantac to be recalled from the market, after testing confirmed that NDMA was created due to the inherent structure of the active pharmaceutical ingredient in the heartburn drug, ranitidine.
Valisure's testing indicated Zantac contained up to 29,000 times the levels of NDMA the FDA considered permissible. While the FDA has questioned some of Valisure's procedures, the agency conducted its own testing and agreed that the levels of NDMA were still excessively high.
Since the information was publicly released, dozens of Zantac cancer lawsuits have been filed by individuals throughout the United States, each involving similar allegations that plaintiffs developed kidney cancer, stomach cancer, bladder cancer, colorectal cancer, esophageal cancer or other cancers along the digestive tract, as ranitidine contained in Zantac broke down into NDMA inside the body.
As lawyers continue to investigate potential Zantac claims over the coming months and years, it is widely expected that thousands of lawsuits will be brought throughout the federal court system.
"*" indicates required fields