Zantac Recall Urged in FDA Citizen Petition, Indicating Heartburn Drug is Human Carcinogen
October 10, 2019
By: Irvin Jackson
While a number of pharmacies have voluntarily pulled Zantac from store shelves after it was discovered that the popular heartburn drug may contain high levels of a cancer-causing chemical, the FDA is being urged to require a nationwide Zantac recall in a citizen petition that describes the drug as a human carcinogen.
The online pharmacy Valisure was the first to raise alarms about the cancer risk from Zantac, after routine testing detected high-levels of the chemical N-nitrosodimethylamine (NDMA), which has been described by the World Health Organization as "clearly carcinogenic", and previously linked to reports of bladder cancer, stomach cancer, liver cancer, esophoageal cancer and other digestive tract cancers when found in other pills.
In a Citizen's Petition (PDF) filed September 9, Valisure urges the FDA to expeditiously recall all Zantac and generic ranitidine products to prevent further exposure to the potentially carcinogenic properties, indicating that the drug should not be considered acceptable for most, if not all, of the intended treatments.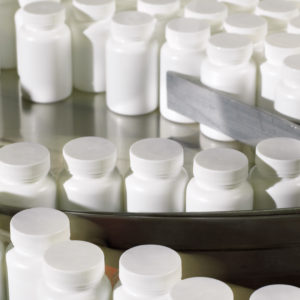 Zantac (ranitidine) has been on the market for decades, and is widely used by millions of Americans for treatment of heart burn and acid reflux. However, increasing evidence suggests the active ingredient in Zantac is inherently unstable and may convert to NDMA when stored at high temperatures, such as in a car, inside the human stomach.
Based on testing conducted by Valisure and scientific work from researchers at Stanford University and others, the petition indicates there is compelling evidence for ranitidine in Zantac being a "likely human carcinogen", calling for the FDA to request a Zantac recall and suspend sale of all lots of the product.
In addition, the petition calls for regulators to provide consumers with proper instructions for the safe disposal or return of unused pills in the recall notice, since the drug may degrade to form the probable carcinogen NDMA in the public water supply if it is disposed of directly into wastewater (such as in toilets) or indirectly through runoff from landfills.
Valisure indicates that a copy of the Zantac recall petition has also been sent to the World Health Organization (WHO) and International Agency for Research on Cancer (IARC), as a nomination for ranitidine to be classified as a human carcinogen.
"Petitioner urges the Commissioner and the FDA to expeditiously request recalls of all ranitidine products to protect the American public from further exposure to the potentially carcinogenic properties of ranitidine [Zantac], which is not labeled for such risk and in light of such risk, would not likely be acceptable for most, if not all, its intended treatments," according to the 19 page filing.
According to Valisure's testing, levels of NDMA in Zantac were in excess of 3,000,000 nanograms (ng) per 150 mg tablet, which is 26,000 times higher than the FDA's permissible daily intake for the chemical.
The excessive levels were detected across all brands of Zantac and all lots, and Valisure indicated research dating back 20 years has included warning signs that the drug might be a problem.
Amid the findings, a number of Zantac lawsuits are currently being pursued for individuals diagnosed with various types of cancer following use of the heartburn drug, which could have been avoided if alternative heartburn treatments had been used. Valisure testing confirmed that no detectable levels of NDMA were found in eight other popular alternatives to Zantac, including Tagamet, Pepcid, Prilosec, Nexium, Prevacid, Protonix, AcipHex and Dexilant.
"*" indicates required fields