Zantac Class Action Claims Former Users Should Receive Cancer Monitoring
August 26, 2020
By: Irvin Jackson
More than 230 people have joined together in a class action lawsuit over Zantac exposure, indicating the makers of the recalled heartburn drug should be required to provide former users with medical monitoring due to the cancer risk linked to the active ingredient.
The complaint (PDF) was filed late last month in the U.S. District Court for the Southern District of Florida, seeking class action status to pursue claims against 54 different defendants, including manufacturers of brand name Zantac and generic ranitidine, as well as distributors, retailers and others involved in the creation, distribution and sale of various forms of the widely used heartburn medication.
Zantac (ranitidine) was marketed for decades as a safe and effective treatment for heartburn, including versions sold as a prescription and over-the-counter treatment. However, after it was discovered late last year that ranitidine in the pills is inherently unstable and may convert to high levels of the cancer-causing contaminant N-nitrosodimethylamine (NDMA), Zantac recalls have been issued all versions of the drug.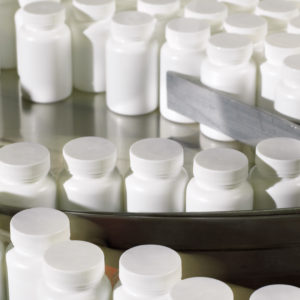 NDMA is a chemical byproduct, which was previously used to manufacture rocket fuel in the early 1990s. However, today, its only use is to cause cancer in animals as part of laboratory experiments.
The lawsuit calls on defendants to pay for former Zantac user cancer monitoring, since there may be a latency period between exposure to the drug and development, or detection, of cancer caused by the high NDMA levels. Plaintiffs also accuse some defendants of purposefully deceiving regulators, the medical community, and patients about the Zantac cancer risks.
The complaint raises caims under the Racketeer Influenced and Corrupt Organizations Act (RICO), which are typically only leveled at organized crime organizations. However, plaintiffs claim that the drug makers Sanofi, Boehringer Ingelheim, Pfizer and GlaxoSmithKline acted like criminal enterprises.
"The unprecedented success of Zantac was not an accident. It was the direct result of aggressive marketing by RICO Defendants and others that pushed Zantac as safe and effective for consumers," the lawsuit states. "In their quest to reach ever new heights of sales and profits, RICO Defendants recklessly continued to push Zantac as safe and effective even after they became aware of the NDMA risks associated with ranitidine consumption."
While FDA standards have established that maximum human daily exposure to NDMA should be only 96 nanograms, testing found that some 150 mg Zantac pills contain more than 3 million nanograms of NDMA. However, those tests came after Zantac had been on the market for decades with no NDMA cancer warnings.
Exposure to the Zantac ingredient NDMA has been linked to reports of breast cancer, kidney cancer, leukemia and other cancers, raising widespread concerns among long-term users of the drug.
This Zantac class action lawsuit joins hundreds of other individual claims filed in courts nationwide in recent months, each involving allegations that exposure to NDMA produced by the ingredient ranitidine caused long-term users to develop cancer.
As Zantac recall lawyers continue to review and file claims in the coming weeks and months, the size and scope of the litigation is expected to continue to increase, likely involving tens of thousands of complaints filed nationwide.
To deal with the increasing complaints being filed throughout the federal court system, the U.S. Judicial Panel on Multidistrict Litigation recently ordered all Zantac claims be centralized and consolidated in the U.S. District Court for the Southern District of Florida, where the litigation will be overseen by U.S. District Judge Robin L. Rosenberg during coordinated discovery and pretrial proceedings.
Aleahia

September 10, 2020 at 3:07 pm

My doctor prescribed me to take zantac everyday for my heartburn

Charles

August 26, 2020 at 11:06 pm

I started taking Zantac in 2011 and was diagnosed with Prostate cancer in Feb. 2016 and then had a prostatectomy in April,2016. Recurrence in 2018. It has now progressed to stage 4 metastatic prostate cancer.
"*" indicates required fields