Zantac Colorectal Cancer Lawsuits Filed By Former Users of Recalled Heartburn Medication
February 28, 2020
By: Irvin Jackson
Following the discovery that users may face a risk of cancer from Zantac, due to carcinogenic chemicals that may have been produced by active ingredient, a growing number of lawsuits are being filed by former users of the recalled heartburn drug who have now been diagnosed with cancer.
At least two complaints filed in recent weeks raise nearly identical factual patterns, indicating that side effects of Zantac caused colorectal cancer following users of exposure to the name-brand drug or generic equivalents containing the unstable ingredient ranitidine.
One complaint (PDF) was filed by Sheila Coffey on February 21, and the other complaint (PDF) was filed by Wayne Uffelman on February 19, each pursuing claims for damages from various manufacturers of Zantac, including Sanofi-Aventis, Boehringer Ingelheim, Chatten, Inc. and GlaxoSmithKline.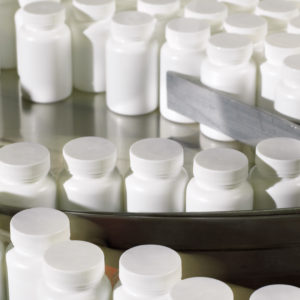 According to Coffey's lawsuit, she took Zantac or its generic equivalents for 18 years before she was diagnosed with colorectal cancer in October 2019. Uffelman indicates that he took Zantac for more than 15 years, before being diagnosed with colorectal cancer in June 2001.
Zantac (ranitidine) was introduced nearly 30 years ago, and became the first medication to surpass $1 billion in annual sales in 1988, amid aggressive marketing that established it as a safe and effective treatment for acid reflux and heartburn. The brand name drug continued to be widely used by millions of Americans until most versions were pulled from the market last year, when it was discovered that the pill results in the production of large amounts of a cancer-causing chemical, known as N-Nitrosodimethylamine or NDMA.
While it took nearly 20 years before Uffelman that Zantac caused his colorectal cancer diagnosis, the Zantac recalls began occurring about the same time as Coffey's diagnosis. However, both lawsuits indicate that the manufacturer knew or should have known about the presence of NDMA since the drug first hit the market, and withheld critical safety information from consumers and the medical community
"During the time that Defendants manufactured and sold Zantac in the United States, the weight of scientific evidence showed that Zantac exposed users to unsafe levels of NDMA," Coffey's states in her complaint. "Defendants failed to disclose this risk to consumers on the drug's label—or through any other means—and Defendants failed to report these risks to the FDA."
Rather than warning about the Zantac cancer risk, which may have resulted in closer monitoring and testing for former users, the lawsuits indicates that the drug makers continued to engage in aggressive marketing campaigns designed to increase sales and further exposure users to a risk of gastric cancer, bladder cancer, pancreatic cancer, esophageal cancer and other injuries.
This cases joins dozens of Zantac lawsuits filed in recent weeks that involve former users who indicate they have already been diagnosed with cancer following years of exposure to ranitidine.
The public was not informed about the high levels of NDMA produced by Zantac until September 2019, when an independent pharmacy, Valisure, conducted testing that found each pill may result in levels of exposure that are substantially higher than the permissible daily intake limit for NDMA set by the FDA.
Valisure indicates some 150 mg pills contained more than 3,000,000 nanograms (ng) of NDMA. The daily limit deemed safe by the FDA is 96 ng.
To deal with the increasing complaints being filed throughout the federal court system, the U.S. Judicial Panel on Multidistrict Litigation ordered all Zantac claims be centralized and consolidated in the U.S. District Court for the Southern District of Florida, where the litigation will be overseen by U.S. District Judge Robin L. Rosenberg during coordinated discovery and pretrial proceedings.
Darren

February 28, 2020 at 11:35 pm

I was given zantac for heart burn .and acid reflux. So far I've had 3 abdominal surgery s going on 4 I think they should pay I'm on disability now.
"*" indicates required fields