Zantac Cancer Lawsuits To Be Selected For Bellwether Trial Pool
November 29, 2021
By: Irvin Jackson
The U.S. District Judge presiding over all Zantac cancer lawsuits has ordered the parties to randomly select 200 lawsuits that will be part of an initial discovery pool in the federal litigation over the recalled heartburn drug, from which the first bellwether trial cases will ultimately be chosen.
Zantac (ranitidine) was a popular heartburn treatment used by millions of Americans before it was recalled from the market in late 2019, following a discovery that the active pharmaceutical ingredient is inherently unstable, and produces high levels of the chemical byproduct N-Nitrosodimethylamine (NDMA), which is a potent human carcinogen.
GlaxoSmithKline, Boehringer Ingelheim, Pfizer, Sanofi and various other manufacturers, distributors and retailers involved in the sale of brand name Zantac or generic ranitidine pills now face more than 100,000 product liability claims brought by former users who allege Zantac caused various types of cancer, including bladder cancer, colorectal cancer, esophageal cancer, prostate cancer and others.
Given common questions of fact and law raised in the litigation, all Zantac cases brought throughout the federal court system are centralized before U.S. District Judge Robin L. Rosenberg in the Southern District of Florida, who is presiding over coordinated discovery and pretrial proceedings, including a series of early "bellwether" trials that are designed to help the parties gauge how juries are likely to respond to certain evidence and testimony that will be repeated throughout the claims.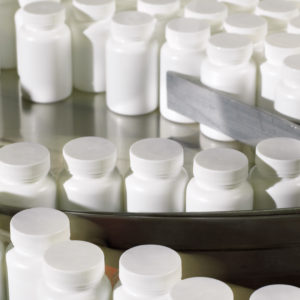 In a pretrial order (PDF) issued on November 19, Judge Rosenberg outlined the process that the Court has adopted for selecting cases that will serve as an initial discovery pool and be prepared for trial.
Earlier this year, plaintiffs indicated they were focusing on 10 different types of cancer injuries related to the use of Zantac. Those categories of cancer injuries included bladder, breast, colorectal/intestinal, esophageal, gastric, kidney, liver, lung, pancreatic and prostate cancers. However, since then, the Plaintiffs' Leadership Counsel has indicated they no longer plan to pursue breast cancer and kidney cancer cases, leaving eight remaining categories.
Judge Rosenberg ordered the parties to use the software Microsoft Randomizer to choose 25 cases from each of the remaining Zantac cancer categories, for a total discovery pool of 200 cases. That list of cases will be submitted to the Court by December 10, and plaintiffs selected will be required to complete short form complaints by December 16.
Zantac Cancer Concerns Emerged in Late 2019
Public concerns about the link between Zantac and cancer first emerged in September 2019, when an online pharmacy discovered that each pill may expose users to levels of NDMA that are drastically higher than the permissible and safe. The FDA has previously found that the daily safe limit for NDMA exposure is only 96 nanograms (ng). However, pills tested by the independent pharmacy found that users may be exposed to more than 3 million nanograms from each Zantac pill.
Investigations have confirmed the problems were not caused by contamination or changes in the manufacturing process, but appear to be part of the inherent molecular structure of the active pharmaceutical ingredient in Zantac, ranitidine.
Plaintiffs allege the manufacturers of Zantac knew or should have known about these problems for decades, yet aggressively marketed and sold brand-name prescription, generic and over-the-counter versions of Zantac for years, without warning users that it may cause them to develop cancer.
While the outcome of the individual bellwether trials will not be binding on other cases, they will be closely followed and could have a significant impact on settlement negotiations. Following coordinated pretrial proceedings before Judge Rosenberg, if the parties fail to reach Zantac settlements or another resolution for the claims, thousands of individual cases may end up remanded back to U.S. District Courts nationwide for individual trial dates in the coming years.
"*" indicates required fields