Motion to Dimiss Generic Zantac Lawsuits Granted on Preemption Grounds
January 05, 2021
By: Irvin Jackson
The U.S. District judge presiding over all federal Zantac lawsuits issued a series of rulings late last week, granting motions to dismiss involving generic versions of the recalled heartburn drug and certain other claims brought on behalf of former users diagnosed with cancer.
The rulings generally find that manufacturers of generic Zantac and other defendants, such as retailers, wholesalers, pharmacies and repackagers, can not be held liable for state law claims related to the cancer-causing chemicals that have been found to contaminate all medications containing the active ingredient ranitidine, finding that such claims are pre-empted by federal law. However, the ruling has no impact on claims involving use of brand-name Zantac products.
Zantac (ranitidine) was one of the most widely known brand-name acid reflux medications before it was removed from the market last year, following the discovery that the drug is inherently unstable and produces high levels of the chemical byproduct N-Nitrosodimethylamine (NDMA), which is a known human carcinogen.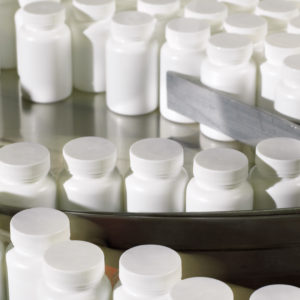 There are currently more than 500 product liability lawsuits filed in the federal court system, with Zantac recall lawyers investigating tens of thousands of additional claims for individuals diagnosed with breast cancer, testicular cancer, kidney cancer, bladder cancer, stomach cancer and other cancers that may have resulted from long-term exposure to NDMA in the medication.
Given common questions of fact and law raised in complaints filed throughout the federal court system, the Zantac litigation was centralized last year before U.S. District Judge Robin L. Rosenberg in the Southern District of Florida, as part of an MDL, or multidistrict litigation.
On December 31, Judge Rosenberg issued a series of orders granting a number of motions to dismiss filed by various defendants not involved in the actual development, creation or sale of the original brand name Zantac drug, finding that the state law claims involving generic versions of the drug are pre-empted by federal law. The orders granted motions to dismiss filed by generic manufacturers' and repackagers' (PDF), as well as retailers and pharmacy defendants (PDF).
Federal preemption is a legal defense that prevents defendants from being held liable under state law claims for failing to take steps that would have been restricted by federal laws. Following a Supreme Court ruling several years ago, generic drug makers have often invoked the defense, arguing that they can not be held liable under state law for failing to warn, since FDA regulations require that generic medications carry the same warning label as the brand name drug they are copying.
While the rulings do allow a number of defendants to escape any liability for their role in distributing and marketing the potentially cancer-causing drug, the litigation against makers of brand name prescription Zantac and over-the-counter versions remains. Most users allege in complaints that they received brand name versions of Zantac at various times, even if they also had generic ranitidine filled in some instances.
In a related ruling issued the same day, Judge Rosenberg also rejected plaintiffs' arguments of innovator liability (PDF), which attempted to argue that the brand name manufacturers should still be liable for injuries suffered by former users who only received generic versions of ranitidine.
The theory of innovator liability holds that brand name manufacturers still owe a duty to use ordinary care in researching and developing the drug, and warning about safety risks associated with the treatment, regardless of whether the injured party ends up taking the brand name or generic version of the drug. However, Judge Rosenberg determined such claims are only permissible under Massachusetts and California laws.
As part of the coordinated management of the remaining litigation over the link between Zantac and cancers diagnosed in recent years, it is expected Judge Rosenberg will establish a "bellwether" program, where small groups of representative cases will be prepared for a series of early trial dates unlikely to begin until at least 2022. It is likely a range of cases will be selected involving different types of cancer involved in large numbers of other claims, as well as cases involving exposure to different versions of Zantac, including name-brand prescription pills, over-the-counter and generic store-brands.
While the outcome of these early trial dates will not be binding on other claims in the litigation, they may have a large impact on potential Zantac settlements the drug makers may negotiate for certain cancers, to avoid thousands of individual cases going before juries nationwide in coming years.
"*" indicates required fields