Zantac Esophageal Cancer Lawsuit Filed Over Problems With Heartburn Drug
January 08, 2020
By: Irvin Jackson
According to allegations raised in a recently filed product liability lawsuits,the side effects of Zantac caused a Virginia woman to develop esophageal cancer, due to carcinogenic chemicals produced by the recalled heartburn drug.
Deborah Haskins filed the complaint (PDF) in the U.S. District Court for the District of New Jersey on January 3, indicating that ranitidine in Zantac resulted in high levels of the cancer-causing agent N-Nitrosodimethylamine (NDMA), causing esophageal cancer after taking at least one 75 mg tablet per day for several years.
Zantac (ranitidine) was one of the best selling drugs in history, becoming the first medication to surpass $1 billion in annual sales in 1988, and it continued to be widely used, both over-the-counter and as generic ranitidine, until most versions were pulled from the market last year, due to concerns about the risk of cancer.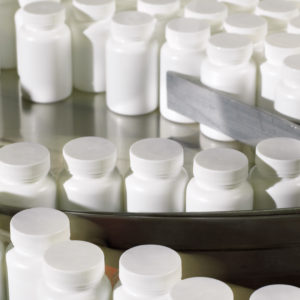 According to allegations raised in the lawsuit filed by Haskins, the chemical structure of ranitidine in Zantac is inherently unstable, and may form extremely high levels of NDMA when inside the human body.
"As a direct and proximate result of ingesting Zantac, Plaintiff contracted Esophageal Cancer," the lawsuit states. "Had Plaintiff been informed that taking Zantac would expose her to unsafe quantities of NDMA such that it could and did cause her to contract Esophageal Cancer, she never would have purchased or ingested Zantac."
Esophageal cancer develops in the esophagus, and is the sixth most common cause of cancer death worldwide, resulting in severe swallowing problems, weight loss, chest pain, worsening heartburn, and coughing. In advanced stages it can cause obstruction of the esophagus, pain, and bleeding.
The complaint filed by Haskins joins dozens of similar Zantac cancer lawsuits filed in recent months, each involving nearly identical allegations that exposure to NDMA produced by the heartburn drug resulted in various forms of cancer along the digestive tract, including esophageal cancer, stomach cancer, bladder cancer, colorectal cancer, liver cancer, kidney cancer and other diseases.
While multiple manufacturers have issued Zantac recalls since September 2019, many consumers remain unaware that cancer diagnosed in recent years may have been caused by the heartburn drug, which has been on the market since 1986.
The public was not informed about the high levels of NDMA produced by Zantac until September 2019, when an independent pharmacy conducted testing that found each pill may result in levels of exposure that are substantially higher than the permissible daily intake limit for NDMA set by the FDA.
To deal with the growing number of complaints being filed throughout the federal court system, the U.S. Judicial Panel on Multidistrict Litigation is scheduled to hear oral arguments later this month to determine whether the claim should be centralized before one judge for coordinated discovery and pretrial proceedings.
All parties have agreed that the claims should be consolidated as part of a federal MDL, or multidistrict litigation, to avoid duplicative discovery, conflicting pretrial rulings and to serve the convenience of common witnesses and parties, as well as the judicial system.
Candace

November 10, 2020 at 5:52 pm

My husband took ranitidine in the late 1990's and 2000. He was diagnosed with EC in August 2000. He suffered tremendously and passed away in January 2002 at age 39. My husband was not a drinker, smoker or drug user. To think something meant to help him caused him such pain makes me angry.

Teresa

November 9, 2020 at 8:10 am

My husband is 52 and was diagnosed with esophageal cancer when he was 48. He had taken Zantac on and off for years. He too as the others was told repeatedly how rare it was at his age. We are from Dayton but looked up program options out there and went with UPMC. He had 1 set back a year later but had been doing great since.

Karen

July 15, 2020 at 4:34 am

My father suffered heartburn for a very long time and would take Zantac almost daily.He lost his life to esophageal cancer in 2014. This is extremely upsetting to hear that a product meant to help you actually causes harm and death to so many.

Connor

June 11, 2020 at 2:55 pm

My father died of esophageal cancer after many years of using zantac

Leeann

May 6, 2020 at 4:11 pm

My husband died in 2005 from esophageal cancer and he was only 38 when diagnosed. The Dr. said this is usually not diagnosed in a young man. He had severe heartburn daily and took this product Zantac..!I would be very interested in finding more about this lawsuit and like to be contacted. No young man should have to suffer and leave this world so soon. Thank you.

jeri

April 1, 2020 at 6:38 pm

my husband died of esophageal cancer and had always taken zantac..at least 20 years. he was 47 at the time he died. All the doctors were surprised that such a young man would have that cancer, as it was almost unknown at that time in young people. i would be interested in this lawsuit.

Nina

March 19, 2020 at 6:39 pm

My husband took Rantidine for many years and on December 27, 2012 he was diagnosed with esophageal cancer. He died December 27, 2013. OK
"*" indicates required fields