Zantac Lawsuit Filed Over Bladder Cancer Diagnosis That Resulted in Multiple Surgeries
April 30, 2020
By: Irvin Jackson
Long-term exposure to high levels of the chemical byproduct N-Nitrosodimethylamine (NDMA) in Zantac caused a New York man to develop bladder cancer, which resulted in multiple surgeries and left him with long-term injuries, according to allegations raised in a recently filed product liability lawsuit.
Douglas Rochler and his wife, Anna Maria filed a complaint (PDF) last week in the U.S. District Court for the Eastern District of Texas, indicating the manufacturers of the widely used heartburn drug knew or had reason to know Zantac exposes users to unsafe levels of the cancer-causing chemical, yet placed profits before consumer safety and continued to aggressively market the unreasonably dangerous drug.
Zantac (ranitidine) has been a top selling heartburn and acid reflux medication for decades, becoming the first medication to surpass $1 billion in annual sales in 1988. However, most versions have now been recalled due to a potential Zantac cancer risk, after it was discovered that the active pharmaceutical ingredient is inherently and produces high levels of the chemical byproduct NDMA, which is considered a carcinogen.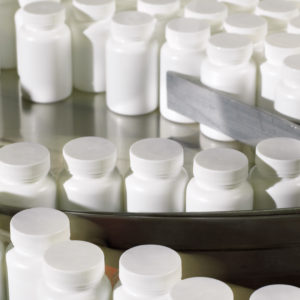 According to the lawsuit, Douglas Rochler began taking Zantac in 2014, and continued to take the drug four to five times per week through September 2019. As a result of the exposure to NDMA, Rochler indicates that he was diagnosed with bladder cancer and had to undergo multiple surgeries between June and November 2017, including a transurethral resection of a bladder tumer, as well as a radical cystectomy with neobladder.
While FDA standards limit the safe exposure to NDMA at 96 nanograms daily, independent testing has found that some 150 mg Zantac pills contained more than 3 million nanograms.
On April 1, the FDA recommended that all versions of Zantac be recalled from the market, since ranitidine in the heartburn drug may produce high levels NDMA when stored at higher than room temperatures and it was impossible for regulators to determine how long and under what conditions the pills were stored.
Rochler's lawsuit indicates these problems were known, or should have been suspected, since before Zantac first hit the market.
"At the time that ranitidine was developed, the existing scientific literature already strongly suggested that drugs like ranitidine, which contain a dimethylamine (DMA) group, were highly likely to form NDMA when combined with other substances found in the body, such as nitrites. For example, a person taking Zantac likely would do so in connection with a meal," the lawsuit states. "Thus, at the time of ranitidine's discovery, GSK scientists knew or had reason to know that the very events that cause one to take Zantac also put a person at risk from NDMA."
Since concerns emerged about NDMA contamination late last year, dozens of similar Zantac lawsuits have been filed by individuals throughout the United States, each involving similar allegations that plaintiffs developed kidney cancer, stomach cancer, bladder cancer, colorectal cancer, esophageal cancer or other cancers in the digestive tract, as ranitidine contained in Zantac broke down into NDMA inside the body.
As Zantac recall lawyers continue to investigate potential Zantac claims over the coming months and years, it is widely expected that thousands of lawsuits will be brought throughout the federal court system.
"*" indicates required fields