Zantac Lawsuits Against GSK, Pfizer and Other Brand Drug Makers Survive Motions to Dimsiss
July 06, 2021
By: Irvin Jackson
The U.S. District Judge presiding over all federal Zantac lawsuits has cleared the way for thousands of cancer cases brought by former users of the recalled heartburn drug to proceed, after rejecting an effort by the manufacturers to have the litigation dismissed. However, the Court did release certain defendants and dismiss certain claims raised in the complaints.
GlaxoSmithKline, Boehringer Ingelheim, Pfizer, Sanofi and various other manufacturers, distributors and retailers involved in the sale of brand name Zantac or generic ranitidine pills face more than 100,000 product liability claims brought by former users who allege the heartburn drug caused cancer, because the active ingredient converts into high levels of a known human carcinogen during storage or as it passes through the human body.
Given common questions of fact and law raised in the litigation, all Zantac cases brought throughout the federal court system are centralized before U.S. District Judge Robin L. Rosenberg in the Southern District of Florida, who is presiding over coordinated discovery and pretrial proceedings in a small group of "bellwether" cases that will be set for early trial dates, to help gauge how juries are likely to respond to certain evidence and testimony that will be repeated throughout the claims.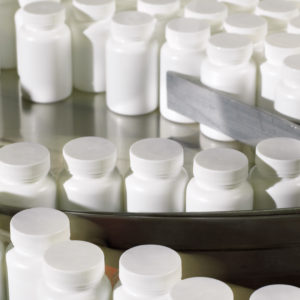 On June 30, in a series of court orders, Judge Rosenberg responded to several Motions to Dismiss filed by defendants, which sought to have the cases tossed out.
However, Judge Rosenberg found that there is a potential basis for certain claims against certain brand-name drug manufacturers to proceed forward through the court system.
In particular, the Judge issued an order (PDF) denying the drug makers' omnibus motion to dismiss all personal injury cases, finding that the plaintiffs' claims were sufficiently plausible, as pled in a Master Complaint.
In separate orders Judge Rosenberg did reject "innovator liability" claims brought against brand-name manufacturers by users of generic ranitidine, certain medical monitoring Zantac class action lawsuits and claims under the Racketeer Influenced and Corrupt Organizations (RICO) Act, which are typically brought against organized crime families. A number of distributor and retailer defendants, such as CVS and Walgreens, were dismissed from the litigation, rejecting arguments that the companies can be held liable for shipping and storing the medication improperly.
The impact of the various rulings mean the brand name drug makers will have to defend the safety of Zantac from claims that consumers were not adequately warned every pill may contain unsafe levels of known human carcinogens.
Public concerns about Zantac cancer risks first emerged in September 2019, when Valisure, an online pharmacy, determined each pill contained levels of Nitrosodimethylamine (NDMA) that are drastically higher than what is considered permissible and safe. The FDA has previously found the daily safe limit for NDMA exposure is only 96 nanograms (ng). However, pills tested by the independent pharmacy found that users may be exposed to more than 3 million ng from each Zantac pill.
For decades before the recall, Zantac was one of the most widely recognized brand name medications on the market in the U.S., with millions of Americans taking the drug for treatment of heartburn and acid reflux. As Zantac injury lawyers continue to review and file claims over the coming years, it is widely expected that the litigation may be one of the largest mass torts by the time the first cases go before a jury.
Following the bellwether trials, if the drug makers fail to reach Zantac settlements or another resolution for the cases, thousands of individual cases may end up remanded back to courts nationwide for individual trial dates in future years.
"*" indicates required fields