More Than Two Dozen Lawyers Appointed to Zantac Litigation Leadership Positions
May 11, 2020
By: Irvin Jackson
The U.S. District Judge presiding over all federal Zantac lawsuits has appointed a group of 25 plaintiffs' lawyers to serve in various leadership positions during coordinated pretrial proceedings, after conducting virtual interviews with more than 60 attorneys involved in the growing multidistrict litigation (MDL).
Since it was discovered late last year that side effects of Zantac exposed users to high levels cancer-causing chemicals, more than 200 product liability lawsuits have already been filed throughout the federal court system, each raising similar allegations that long-term users of the drug developed breast cancer, testicular cancer, kidney cancer, bladder cancer, stomach cancer or other injuries.
As  Zantac lawyers continue to review and file claims against manufacturers of the recalled heartburn drug over the coming months and years, it is ultimately expected that thousands of claims will be filed nationwide.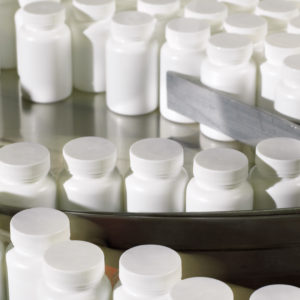 Each of the complaints raise similar allegations, indicating the active ingredient in Zantac, ranitidine, produces high levels of the known human carcinogen Nitrosodimethylamine (NDMA). Although the drug makers allegedly knew ranitidine was inherently unstable, they continued to market and sell the drug as a safe treatment, exposing users throughout the U.S. to an increased risk of cancer, according to the lawsuits.
To deal with the growing number of lawsuits being filed throughout the federal court system, the U.S. Judicial Panel on Multidistrict Litigation (JPML) decided in February 2020 to transfer all claims to U.S. District Judge Robin L. Rosenberg in the Southern District of Florida, centralizing the pretrial proceedings to reduce duplicative discovery into common issues raised in the lawsuits, avoid conflicting pretrial rulings and serve the convenience of the parties, witnesses and judicial system.
Since then, numerous attorneys have applied to serve in leadership positions in the litigation, taking certain actions that benefit all plaintiffs who have brought claims. However, Judge Rosenberg was
As the on-going COVID-19 pandemic resulted in disruptions throughout the U.S. Judicial system, Judge Rosenberg was forced to cancel in-person interviews with plaintiffs lawyers. Instead, the court scheduled a series of virtual interviews last week with 63 different attorneys involved in the litigation.
In a pretrial order (PDF) issued on May 8, Judge Rosenberg identified a group of 25 attorneys from law firms nationwide who have been appointed to various leadership positions in the litigation, including four co-lead counsels, one liaison counsel, 15 members of a Plaintiffs' Steering Committee (PSC), and five lawyers who will serve on a leadership development committee.
Attorneys appointed to these various roles will perform various tasks during the discovery process and meetings with the Court, including arguing motions, taking depositions of common witnesses, reviewing discovery documents and other actions. However, each plaintiff will still maintain their own lawyer to represent their specific interests in their claims against Zantac manufacturers.
Zantac Cancer Risks
Given the widespread use of Zantac for decades before it was removed from the market last year, the litigation is expected to become one of the largest active mass tort claims over the next few years.
Public concerns about the Zantac cancer risk first emerged in September 2019, when an independent pharmacy discovered that each pill may expose users to levels of NDMA that are drastically higher than the permissible daily intake limits set by the FDA.
The on-line pharmacy Valisure found that some 150 mg pills contained more than 3,000,000 nanograms (ng) of NDMA, yet the daily limit deemed safe by the FDA is only 96 ng.
These problems were not caused by contamination or changes in the manufacturing process, but appear to be part of the inherent molecular structure of the active pharmaceutical ingredient in Zantac, ranitidine, which may produce high levels of NDMA during storage at high temperatures or as it breaks down inside the human body.
Plaintiffs allege the manufacturers of Zantac knew or should have known about these problems for decades, yet aggressively marketed and sold brand-name prescription, generic and over-the-counter versions of Zantac for years, without warning users that it may cause them to develop cancer.
As part of the coordinated pretrial proceedings before Judge Rosenberg, it is expected that a "bellwether" program will be established, where a small group of representative claims will be prepared for early trial dates to help the parties gauge how juries may respond to certain evidence and testimony that is likely to be repeated throughout the claims.
While the outcome of such early trials will not be binding in other cases, they may help the parties reach Zantac settlements, avoiding the need for potentially hundreds or thousands of individual trials in courts throughout the U.S. federal court system.
"*" indicates required fields