Rectal Cancer Was Caused By Zantac Side Effects, Lawsuit Alleges
January 23, 2020
By: Irvin Jackson
According to allegations raised in a recently filed product liability lawsuit, side effects of Zantac caused a California man to develop rectal cancer, following years of exposure to cancer-causing chemicals produced by the recalled heartburn drug.
The complaint (PDF) was filed by Ronald Johnson in the U.S. District Court for the Eastern District of California on January 17, indicating that the drug makers Boehringer Ingelheim, Sanofi US, Pfizer, Inc. and GlaxoSmithKline knew or should have known that Zantac was dangerous and unsafe, yet continued to aggressively market the popular acid reflux treatment.
Johnson indicates he began using Zantac in 2004, when it was available as a brand-name prescription. He continued using the drug after it became widely available over-the-counter, taking over 150 mg every day through 2018, when he was diagnosed with rectal cancer.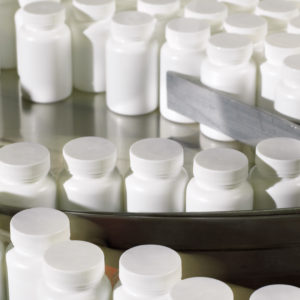 About 40,000 new cases of rectal cancer are diagnosed each year, which has an overall five-year survival rate of 67%, unless it can be caught at its earliest stages, in which case the survival rate is 89%.
Zantac (ranitidine) was one of the best selling drugs in history, becoming the first medication to surpass $1 billion in annual sales in 1988, and it continued to be widely used, both over-the-counter and as generic ranitidine, until most versions were pulled from the market last year, when it was discovered that the pill produces large amounts of the cancer-causing chemical N-Nitrosodimethylamine (NDMA).
Johnson's complaint joins dozens of similar Zantac cancer lawsuits filed in recent weeks, each involving nearly identical allegations that exposure to NDMA produced by the heartburn drug resulted in various forms of cancer along the digestive tract, including colon cancer, rectal cancer, esophageal cancer, stomach cancer, bladder cancer, liver cancer, kidney cancer and other diseases.
While multiple manufacturers have issued Zantac recalls since September 2019, many consumers remain unaware that cancer diagnosed in recent years may have been caused by the heartburn drug, which has been on the market since 1986.
"Defendants' conduct as alleged herein was done with reckless disregard for human life, oppression, and malice. Defendants were fully aware of the safety risks of Zantac, particularly the carcinogenic potential of Zantac as it transforms into NDMA within the chemical environment of the human body," the lawsuit states. "Nonetheless, Defendants deliberately crafted their label, marketing, and promotion to mislead consumers."
The public was not informed about the high levels of NDMA produced by Zantac until September 2019, when an independent pharmacy, Valisure, conducted testing that found each pill may result in levels of exposure that are substantially higher than the permissible daily intake limit for NDMA set by the FDA.
Valisure indicates some 150 mg pills contained more than 3,000,000 nanograms (ng) of NDMA. The daily limit deemed safe by the FDA is 96 ng.
To deal with the growing number of complaints being filed throughout the federal court system, the U.S. Judicial Panel on Multidistrict Litigation is scheduled to hear oral arguments later this month to determine whether the claim should be centralized before one judge for coordinated discovery and pretrial proceedings.
All parties have agreed that the claims should be consolidated as part of a federal MDL, or multidistrict litigation, to avoid duplicative discovery, conflicting pretrial rulings and to serve the convenience of common witnesses and parties, as well as the judicial system.
Valeria

April 13, 2022 at 4:54 pm

I had rectal cancer, but I am 2and a half years cancer free but I still need help to sue for all the pain and suffering I went threw if anyone can help me contact me...8433592323. Thank you Hope

Claudia

February 21, 2022 at 1:42 pm

I have been diagnosed with rectal cancer and took ranitidine /zantac via prescription and over the counter for GERD for over a decade. I am sure there is an association between these.

Tracee

March 17, 2021 at 9:52 am

I've taken zantac for several years. I'm now being treated for anal cancer. No HPV. Have been married for 28 years. Now I'm suffering in such a horrible and painful way. I believe zantac did this to me.

Dawn

April 17, 2020 at 2:35 am

My husband was prescribed ranitidine and took it for years every day. He was recently (about 3 weeks ago) diagnosed with anal cancer and neither one of us has HPV and we are monogamous faithfully married and together for almost 30 years. Could this medicine be the reason?

Sharon

February 17, 2020 at 3:04 am

I was on this medication for a lot of years and Inwas diagnosed with colon cancer...had surgery but it spread to my liver....Stage 4 Liver Cancer! I am not happy hearing that this drug could have been the cause of my having cancer!
"*" indicates required fields