Zantac Stomach Cancer Lawsuit Filed Over Exposure to NDMA Exposure
November 22, 2019
By: Austin Kirk
According to allegations raised in a product liability lawsuit filed by a North Carolina woman, side effects of Zantac caused stomach cancer following years of exposure to the chemical N-Nitrosodimethylamine (NDMA) generated by the widely used heartburn drug.
The complaint (PDF) was filed by Mary Anthony in the U.S. District Court for the Western District of North Carolina on November 19, indicating that the active ingredient in Zantac (ranitidine) produces "staggering" amounts of NDMA when it is digested by the human body, increasing the risk of cancer.
Anthony indicates that she began regularly using Zantac in 1992, and continued to use the heartburn drug in either brand name or generic form for the next 27 years.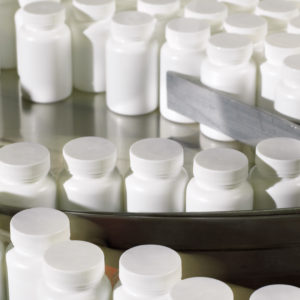 As a result of exposure to NDMA produced by Zantac, Anthony indicates that she was diagnosed with stomach cancer in 2012. However, she indicates that she did not learn about the link between Zantac and cancer until this year, when an on-line pharmacy detected levels of NDMA tablets, which substantially exceeded daily limits set by the FDA for exposure to the chemical.
The lawsuit is pursuing damages against various manufacturers and distributors for the drug, including Boehringer Ingelheim, Sanofi, Pfizer, Chattem, Inc., and GlaxoSmithKline, claiming that they failed to adequately warn consumers, the medical industry, and federal regulators that NDMA was produced by ranitidine since the drug was first introduced in the early 1980s.
"Defendants' conduct as alleged herein was done with reckless disregard for human life, oppression, and malice," Anthony's lawsuit states. "Defendants were fully aware of the safety risks of Zantac, particularly the carcinogenic potential of Zantac as it transforms into NDMA within the chemical environment of the human body. Nonetheless, Defendants deliberately crafted their label, marketing and promotion to mislead consumers."
The case joins a growing number of Zantac lawsuits filed in recent weeks, including claims brought on behalf of individuals diagnosed with stomach cancer, bladder cancer, colorectal cancer, esophageal cancer and other cancers along the digestive tract, alleging that ranitidine contained in Zantac breaks down into NDMA inside the body.
NDMA is a chemical byproduct, which is considered a carcinogen. It used to result from making rocket fuel in the early 1900s, but today is only used in laboratory experiments to induce cancer in animal test subjects.
Last year, a number of generic blood pressure drugs were recalled after it was discovered that NDMA was contaminating valsartan, irbesartan and losartan pills due to changes in the drug manufacturing process. To avoid shortages following the valsartan recalls, the FDA established a permissible limit for NDMA at 96 nanograms per day. However, the levels found in each Zantac tablet are 29,000 times that limit.
In September, the online pharmacy Valisure filed a Citizens Petition with the FDA, calling for all versions of Zantac to be recalled from the market, since NDMA was created due to the inherent structure of the active pharmaceutical ingredient in the heartburn drug, indicating that all users may be exposed to unacceptably high levels of the cancer-causing chemical.
As lawyers continue to investigate potential Zantac cancer claims over the coming months and years, it is widely expected that hundreds, if not thousands, of lawsuits similar to the one brought by Anthony may be filed against manufacturers of the drugs.
scott

December 17, 2019 at 2:42 am

I took zantac 75 and 150 otc for years. On january 2018 just weeks from my 49th birthday I was diagnosed with Carcinoma of the splenic flexure of the colon a.k.a colorectal cancer. I under went 7 1/2 hour surgery in which most of my large intestine was removed, then went through months on chemo afterwards. I beat the cancer but my digestion of certain foods is much harder and you have the runs mo[Show More]I took zantac 75 and 150 otc for years. On january 2018 just weeks from my 49th birthday I was diagnosed with Carcinoma of the splenic flexure of the colon a.k.a colorectal cancer. I under went 7 1/2 hour surgery in which most of my large intestine was removed, then went through months on chemo afterwards. I beat the cancer but my digestion of certain foods is much harder and you have the runs most of the time
"*" indicates required fields