Zantac NDMA Contamination Necessitates Total Removal Of All Ranitidine Heartburn Drug From Market: FDA
April 01, 2020
By: Irvin Jackson
Federal drug regulators want all versions of Zantac recalled from the market immediately, indicating that the active ingredient ranitidine contained in brand name, generic and over-the-counter versions of the heartburn drug pose a risk to public health.
The FDA requested a nationwide Zantac recall today, following months of piecemeal decisions by individual drug makers to remove rantidine-based drugs from the market.
The federal drug regulators are also urging all consumers to stop taking any versions of Zantac or generic ranitidine equivalents immediately, due to high levels of the cancer-causing chemical byproduct N-Nitrosodimethylamine (NDMA) that may be produced over time, particularly the drug is stored at higher than room temperatures.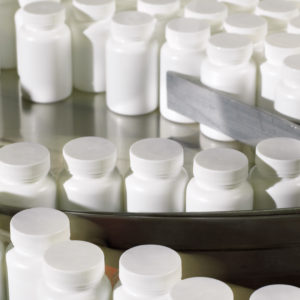 Zantac (ranitidine) has been a top selling heartburn drug for decades, becoming the first medication to surpass $1 billion in annual sales in 1988, amid aggressive marketing which established it as a safe and effective treatment for acid reflux and heartburn. However, it now appears the drug makers knew for years that there may be a cancer risk from Zantac, since the active pharmaceutical ingredient is inherently unstable and produces high levels of the NDMA, which is considered a carcinogen.
The public was not informed about the high levels of NDMA produced by Zantac until September 2019, when an independent pharmacy, Valisure, conducted testing that found each pill may result in levels of exposure that are substantially higher than the permissible daily intake limit for NDMA set by the FDA.
Valisure indicates some 150 mg pills contained more than 3,000,000 nanograms (ng) of NDMA. The daily limit deemed safe by the FDA is 96 ng.
For months, the FDA tested samples of Zantac, and then determined whether those particular batches exceeded its recommended exposure level. However, now, the agency says the best move is to just remove Zantac from the market entirely, including generic equivalents, regardless of whether tests have confirmed that specific lots contain high levels of NDMA.
"We didn't observe unacceptable levels of NDMA in many of the samples that we tested. However, since we don't know how or for how long the product might have been stored, we decided that it should not be available to consumers and patients unless its quality can be assured," Dr. Janet Woodcock, director of the FDA's Center for Drug Evaluation and Research, said in the press release. "The FDA will continue our efforts to ensure impurities in other drugs do not exceed acceptable limits so that patients can continue taking medicines without concern."
The FDA indicates ongoing investigations, testing and evaluation by it and third-party laboratories confirmed the increase of NDMA levels over time, even under normal storage conditions. The agency's experts and third-party labs found the older a Zantac product was, the higher the levels of NDMA.
This announcement comes after Emery Pharma, an independent laboratory, filed a Citizen's Petition with the FDA for the removal of all Zantac products in January. Emery Pharma researchers warned that their findings indicated storage of Zantac in higher than normal temperatures caused increased NDMA levels.
The pharmacy noted this means users could be taking NDMA-laced pills if they happened to leave them in a hot car for several days, or otherwise store them in a warm location for too long. The cancer-causing chemical may also develop during shipment and storage at retail locations, since the current products did not contain any warnings about the importance of temperature control, the lab determined.
Zantac Recall Lawsuits
Since concerns emerged about NDMA contamination late last year, dozens of Zantac lawsuits have been filed by individuals throughout the United States, each involving similar allegations that plaintiffs developed kidney cancer, stomach cancer, bladder cancer, colorectal cancer, esophageal cancer or other cancers in the digestive tract, as ranitidine contained in Zantac broke down into NDMA inside the body.
As Zantac recall lawyers continue to investigate potential Zantac claims over the coming months and years, it is widely expected that thousands of lawsuits will be brought throughout the federal court system.
According to the FDA's press release, the agency plans to send letters to all Zantac and generic ranitidine manufacturers, requesting that they withdraw their products from the market.
The agency is also advising consumers to stop taking over-the-counter Zantac products, dispose of them properly and consider using other approved OTC heartburn products to treat their condition. Those with prescriptions should ask their health care professional about other treatment options before stopping the medication.
The agency is continuing its ongoing review, and requests health care professionals and patients report any adverse events linked to Zantac use to its MedWatch Adverse Event Reporting Program.
"*" indicates required fields