Zantac Wrongful Death Lawsuit Filed Over Fatal Case Of Pancreatic Cancer
June 03, 2020
By: Irvin Jackson
According to allegations raised in a recently filed wrongful death lawsuit, Zantac caused a Pennsylvania man to develop a fatal case of pancreatic cancer, following year of exposure to cancer-causing chemicals produced by the recalled heartburn drug.
The complaint (PDF) was filed by Darlene Bowers late last month in the U.S. District Court for the Southern District of Florida, both on behalf of herself and as the administrator of the Estate of Jerry Bowers, who died from pancreatic cancer on August 31, 2019.
Prior to his diagnosis, Jerry Bowers took Zantac OTC for about two years, which released dangerous levels of the known carcinogen N-Nitrosodimethylamine (NDMA) into his body, the lawsuit claims.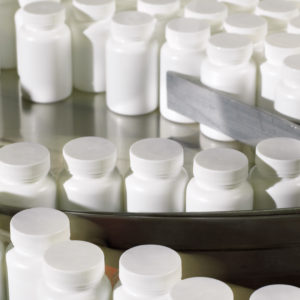 For decades, Zantac (ranitidine) was a top selling heartburn and acid reflux medication, which was widely used both as a prescription and over-the-counter treatment. However, over the past year, Zantac recalls have been issued for all versions of the drug, after an independent pharmacy discovered the active pharmaceutical ingredient is inherently unstable, and may convert to high levels of NDMA, especially when stored at high temperatures or inside the body.
NDMA is a toxic chemical byproduct, which has been linked to a risk of pancreatic cancer, breast cancer, testicular cancer, kidney cancer, bladder cancer and other injuries.
While FDA standards limit the safe daily exposure to NDMA at only 96 nanograms, testing has found that some 150 mg Zantac OTC pills contain more than 3 million nanograms of NDMA.
"During the time that Defendants manufactured and sold over-the-counter Zantac in the United States, the weight of scientific evidence showed that Zantac exposed users to unsafe levels of NDMA," the lawsuit states. "At no time did any Defendant ever disclose this risk to consumers on the drug's label, or through any other means, nor did Defendants report these risks to the FDA."
The wrongful death lawsuit indicates Jerry Bower never would have purchased or used the drug if information about the link between Zantac and cancer had been disclosed to users and the medical community.
Similar allegations have been presented in a growing number of Zantac lawsuits filed in recent months throughout the federal court system. Given common questions of fact and law raised in the complaints, the litigation is centralized for pretrial proceedings before U.S. District Judge Robin L. Rosenberg in the Southern District of Florida.
"*" indicates required fields