Zarbee's "Naturals" Cough Syrup Class Action Lawsuit Filed Over Deceptive Marketing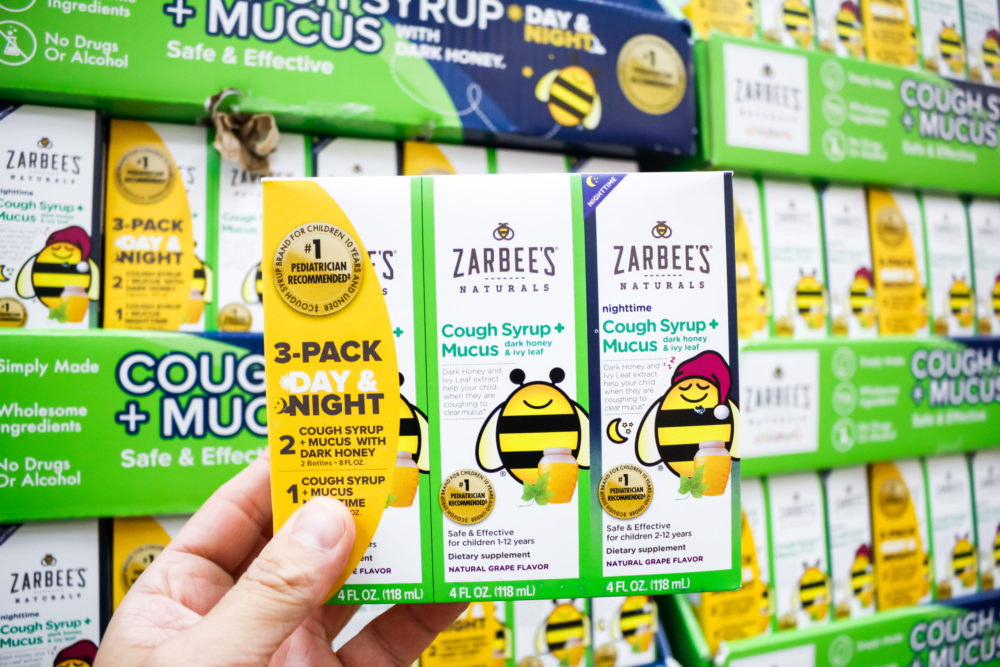 February 22, 2021
By: Russell Maas
The makers of Zarbee's "Naturals" children's cough syrup products face a class action lawsuit over deceptive marketing and fraudulent labeling, which claims the products are all natural, when in fact they are made with synthetic ingredients.
The complaint (PDF) was filed by Akiela Babb in the U.S. District Court Southern District of New York on February 19, naming Zarbee's Inc., as the sole defendant.
The lawsuit seeks class action status to pursue damages on behalf of all purchasers of Zarbee's "Natural" cough syrup products in New York state, alleging that the company intentionally misrepresents the ingredients of its "Nighttime Cough Syrup + Mucus" product, falsely claiming that it is "chemical free" and derived from "handpicked natural ingredients."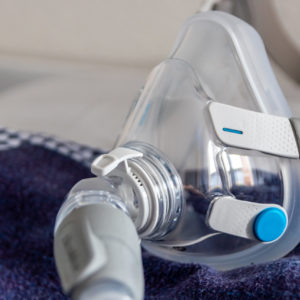 Did You Know?
Millions of Philips CPAP Machines Recalled
Philips DreamStation, CPAP and BiPAP machines sold in recent years may pose a risk of cancer, lung damage and other injuries.
Learn More
Babb stated she, and other class members, purchased Zarbee's cough syrup at a premium price of at least $6.99 for a 4FL oz. bottle as an alternative to other available products, in an effort to avoid exposing her children to artificial, synthetic ingredients produced through harsh production processes, for reasons including health, environmental benefit, nutrition and possible adverse reactions to unknown chemical additives.
However, the Zarbee's Naturals Cough Syrup class action lawsuit alleges the manufacturer's claims that all ingredients were naturally sourced are false, and contain non-natural, artificial and synthetic ingredients including melatonin, ascorbic acid vitamin C, citric acid and zinc.
Babb further claims she would have paid significantly less or selected a different children's cough syrup if not for the misleading claims.
"Defendant misrepresented the Products through affirmative statements, half-truths, and omissions," the lawsuit states. "Defendant sold more of the Product and at a higher price than it would have in absence of this misconduct, resulting in additional profits at the expense of consumers. Had plaintiff and the proposed class members known the truth, they would not have bought the Product or would have paid less for it."
Zarbee's Inc., which was acquired by Johnson and Johnson in 2018, faces allegations of breach of express warranty, breach of implied warranty of merchantability, violation of the Magnuson Moss Warranty Act, negligent misrepresentation, fraud and unjust enrichment.
The lawsuits seeks to represent a class of New York citizens and is requesting an injunction which would require Zarbee's to correct their misrepresentations raised in the lawsuit, in addition to compensating consumers for damages and costs.
Jonathon

February 26, 2023 at 12:38 am

It's not saying that the product was bad, nor that the lawsuit moved to take it off the shelf. The lawsuit was because they claimed it contained only all natural ingredients in order to charge more money than it was worth. If it's made out of regular, run of the mill, factory produced, synthetic materials, then they shouldn't be charging a premium "organic " price for it. The lawsuit was justifie[Show More]It's not saying that the product was bad, nor that the lawsuit moved to take it off the shelf. The lawsuit was because they claimed it contained only all natural ingredients in order to charge more money than it was worth. If it's made out of regular, run of the mill, factory produced, synthetic materials, then they shouldn't be charging a premium "organic " price for it. The lawsuit was justified.

M

November 15, 2022 at 4:56 am

Oh so now I know why I can't find the main cough syrup that has worked for my child. I'm really pissed at how greedy people can be. If she doesn't like the product bc it's not " natural" she should buy something else. Now the people who actually loved it cant purchase it anymore!!!

Mama

November 14, 2022 at 10:49 am

I discovered this stuff (the baby one) when my son was two months old, and have sworn by it ever since. I have a new baby coming and can't find it anywhere, but I saw Parents Choice started making an off brand, so hopefully that works just as good. After I started using this Zarbees mucus, I saw my mother in law start to give it to her 20 year old! It's good stuff that works better than anything e[Show More]I discovered this stuff (the baby one) when my son was two months old, and have sworn by it ever since. I have a new baby coming and can't find it anywhere, but I saw Parents Choice started making an off brand, so hopefully that works just as good. After I started using this Zarbees mucus, I saw my mother in law start to give it to her 20 year old! It's good stuff that works better than anything else.

Amanda

August 15, 2022 at 8:07 pm

I am using it for my child. Hes 3 and is recovering from having croup. Its helping him tremendously. As far as honey not being recommended for 1 yr olds, do your research, ask your pedestrian or pharmacist. Its your responsiblity has a parent to know what you are supposed to give your child.

Jasper

July 4, 2022 at 6:16 pm

I was wondering why there are no Nighttime Zarbees everywhere. So some greedy new yorker morons decided to go after another product. There's no such thing as all natural and organic cough and cold meds, even homeopathic ones. Now i have to go to Canada or Mexico to find Nighttime Zarbees. It's almost always a fellow americans complaining about bs things.

maryana

May 5, 2022 at 6:06 pm

There is nothing on the market for cough and congestion for those who are under 4 years old, Zurbees night was the only thing that was helping 1-4 years to get through the cold and sleep well at night. Now, because of the greedy people who cannot read or know how things work, toddlers have left w/o good cough/congestion relief night medicine.

Their Dad

May 4, 2022 at 5:15 pm

We've been looking everywhere because it's the only thing that works. Nothing is all natural. You all are fooling your self if you believe that. Put the night time back on the market! My kids need sleep and to feel better but instead greedy people need money more because they can't read.

Viviana

April 7, 2022 at 10:21 pm

Please place this back on the shelf! Who needed to get the money for this lawsuit?? There are clearly bigger fish to fry. This OTC actually worked for my children and there is nothing else like it on the market.

Mad

February 12, 2022 at 11:19 pm

Only to be used for childern 2 to 12 yrs old Is right on the box . Now my baby girl sick and nothing is working thank you. i bet you still took the unproven covid shot which no body know what it can to you down road

Jenn

February 12, 2022 at 8:25 pm

Wish I would have known this. I would have stocked up. This stuff is essential when you have a child sick, coughing, and unable to sleep. I've been looking everywhere for the night time formula. Now I know what happened.

Victoria

December 28, 2021 at 8:25 pm

Thanks for ruining it for the rest of us with sick kids. Maybe you should learn how to read the ingredients.

Laney

November 3, 2021 at 5:01 am

I bought this because my daughter has had a common cold for 5 days now. I've been using Tylenol and baby nasal drops but wanted to try something different. I gave it to her at 7pm and just left the hospital at 4:20 am bc she had a temp of 102.8. The doctors said it's not recommended for children under 1 due to it having honey in it. It doesn't say anything about that on the package. Would've been[Show More]I bought this because my daughter has had a common cold for 5 days now. I've been using Tylenol and baby nasal drops but wanted to try something different. I gave it to her at 7pm and just left the hospital at 4:20 am bc she had a temp of 102.8. The doctors said it's not recommended for children under 1 due to it having honey in it. It doesn't say anything about that on the package. Would've been nice to know. Definitely would not have gave it to her, and will not be giving it to her anymore. This product should be recalled or fixed. Honey is bad for babies under 1.

Sandi

October 24, 2021 at 3:48 pm

I read ingredients, not just the front of the package. Zarbee's is the better alternative to others on the shelf for my children. These class actions are taking good products off the shelves due to people that can't be responsible parents. If you don't like how the product worked by a professional company, then make your own and risk your child's health. If your child ends up in the hospital, ther[Show More]I read ingredients, not just the front of the package. Zarbee's is the better alternative to others on the shelf for my children. These class actions are taking good products off the shelves due to people that can't be responsible parents. If you don't like how the product worked by a professional company, then make your own and risk your child's health. If your child ends up in the hospital, there's nothing all-natural there.

Milton

October 2, 2021 at 9:38 pm

I wish they would put night time zarbees back on the shelf the way it was it worked for my daughter
"*" indicates required fields