Zen Magnet And Neoballs Toy Magnets Ban Declared, "Substantial Product Hazard" CPSC Rules
November 07, 2017
By: Irvin Jackson
Federal regulators have determined that adult desk toys marketed as "Zen Magnets" and "Neoballs" pose a substantial risk for consumers, banning the rare-earth magnet sets. 
The U.S. Consumer Product Safety Commission (CPSC) announced a Final Decision and Order (PDF) on November 3, which makes the sale of the toy magnet sets illegal in the United States.
The decision was issued on October 26, coming after a long legal battle between the makers of Zen Magnets and the CPSC, which indicates that the small magnets pose a health threat to children, as they can attract inside the body if more than two magnets are ingested or placed in the nose.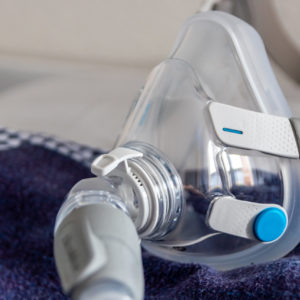 Did You Know?
Millions of Philips CPAP Machines Recalled
Philips DreamStation, CPAP and BiPAP machines sold in recent years may pose a risk of cancer, lung damage and other injuries.
Learn More
"In issuing the Final Decision and Order, CPSC Commissioners Marietta S. Robinson, Robert S. Adler and Elliot F. Kaye held that Zen Magnets are defective, that the defect creates a substantial risk of injury to the public, and that warnings do not mitigate the risk," the CPSC press release states. "The Commission held that it is reasonably foreseeable that children will ingest Zen Magnets."
Zen Magnets and Neoballs are both made and distributed by Zen Magnets, LLC.
According to a magnet information center website published by the CPSC, nearly 3,000 children and teenagers swallowed the magnets and had to be treated in emergency rooms nationwide between 2009 and 2013, including the death of a 19-month girl, Annaka Chaffin, after accidentally swallowing the magnets.
Amid growing concerns over the popular rare earth magnet sets sold by Zen Magnets and other manufacturers, the CPSC enacted new safety standards for the toy magnet sets several years ago, which Zen Magnets fought aggressively in court.
In November 2016, the U.S. Court of Appeals for the Tenth Circuit issued a 2-1 ruling, which found that the U.S. Consumer Product Safety Commission (CPSC) banned small toy magnets without sufficient evidence that they carried a large enough risk to children.
The toy magnet safety rules, enacted in October 2014, came after several battles with manufacturers to get them to recall products after the CPSC determined that warnings provided were insufficient to avoid injuries. Zen Magnets, LLC, protested the new rules, and challenged them in court.
The latest ruling sets aside a March 2016 administrative law judge's determination that the products were not a substantial product hazard. It also claims that the CPSC now has the preponderance of evidence necessary to enact the ban.
"The evidence clearly shows that there were two incidents in which we know specifically that the Subject Products were associated with two serious injuries," the order notes, referencing a procedure where doctors had to remove a 14-year-old girl's colon, appendix and part of her intestines after she ingested two magnets; and an incident where doctors had to resect several parts of a 15-month-old's small bowel after the child ingested both magnets and button batteries.
The CPSC also noted that there were reports on at least 95 magnet ingestion incident reports involving similar products. The commission also knew of clinical data on 123 ingestion incidents, and a survey that revealed "hundreds of incidents" involving small rare earth magnets that were physically and functionally equivalent to those made by Zen Magnets.
The CPSC indicates that the injuries were difficult to diagnose, which often led to more damage as the magnets connected and tore through the gastrointestinal system, and involved invasive procedures that often resulted in children losing parts of their bowels, colon and other parts of the digestive tract, which is sometimes the only way to get the powerful magnets out.
CPSC Chair Disagrees With Some Parts of Magnet Decision
A separate opinion (PDF) issued by Anne Marie Buerkle, acting CPSC chair, concurred in part with the decision, but disagreed with some parts. She disagreed with the decision to deem the magnets defective, as swallowing the magnets is a misuse of the toys and not a planned use. She noted that the regulations to classify a product as defective are based on problems that occur when it is used as directed.
However, Buerkle noted that consumer misuse may be considered in determining the injury risk of a product and agreed with the commission's decision to recall a portion of the magnets.
The decision came just a month after Zen Magnets filed a petition calling for the CPSC to establish new toy magnet rules. However, Zen Magnets proposed that those rules only applied to products directly marketed to children.
The company has long held that its magnet sets, which many saw as toys, were not, in fact, toys, and were meant for adults. It also calls for warnings and instructional requirements designed to inform consumers that they are not to be used by children, and that they should carry age recommendations of 14 years and older.
If enacted as such, it would allow many of the manufacturers shut down by the CPSC to produce magnet sets that many critics say would be dangerous and would still attract children and result in severe injuries and deaths. The CPSC has long said that such warnings do not appear to be effective in preventing child magnet injuries.
However, the most recent CPSC decision, almost certain to be challenged by Zen Magnets, undercuts the need for such a rule, making it illegal by federal law for Zen Magnets or Neoballs to be sold within, or imported to, the United States.
Zen Magnets has 30 days to submit a plan to the commission that includes a refund for consumers and a notice to the public.
EDWARD

December 6, 2020 at 4:21 pm

So some people can't use enough common sense to keep small objects away from children so they want to ban a product. What else is new.
"*" indicates required fields