Zimmer Durom Cup Lawsuits
August 12, 2008
By: AboutLawsuits
A number of surgeons in the United States have reported a higher than expected rate of failure and loosening of the Zimmer Durom Cup, often requiring revision surgery. In July 2008, Zimmer suspended sales of the Durom Acetabular Component (Durom Cup) until they can update the label with instructions about special surgical techniques that need to be followed during total hip replacements. Unfortunately, over 12,000 patients in the U.S. already received the artificial hip component from doctors who were not provided proper instructions or training.
STATUS OF ZIMMER HIP REPLACEMENT LAWSUITS: Lawyers throughout the United States are reviewing potential Durom Cup Lawsuits against Zimmer for failing to provide proper warnings, instructions and training to surgeons.
>>REVIEW A POTENTIAL CASE WITH A LAWYER FOR ZIMMER HIP REPLACEMENT PROBLEMS<<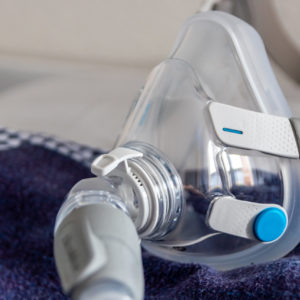 Did You Know?
Millions of Philips CPAP Machines Recalled
Philips DreamStation, CPAP and BiPAP machines sold in recent years may pose a risk of cancer, lung damage and other injuries.
Learn More
MANUFACTURER: Zimmer Holdings, Inc.
OVERVIEW: The Zimmer Durom Acetabular Component is a newer type of artificial hip part which is designed for use in combination with Zimmer's Metasul Metal-on-Metal Tribological Solution Large Diameter Heads (LDH). The hip replacement cup is a monoblock of cobal chromium alloy which was introduced in Europe in 2003 and approved in the United States in 2006.
Unlike traditional hip replacement parts, the Zimmer Durom Cup is made from a single piece of material and is designed to address some of the more common problems with hip replacement components, such as wear of the bearing, limited range of motion and instability.
ZIMMER DUROM CUP HIP REPLACEMENT PROBLEMS: Since the Zimmer Durom Cup was approved for use in the United States during total hip replacements, also known as total hip arthroplasty, a number of doctors have encountered problems where the artificial hip parts loosened or otherwise failed, requiring additional surgical revisions.
In April 2008, Dr. Larry Dorr, a prominent orthopedic surgeon, wrote an open letter to members of the American Association of Hip and Knee Surgeons about Zimmer Durom Cup problems he had encountered. At that time, 14 out of 165 total hip replacements he performed with the Zimmer Durom Cup were revised or required revision within the first two years. He indicated that he did not believe the fixation surface on the cup was good, and that a circular cutting surface on the periphery of the cup prevented it from fully seating.
In May 2008, Zimmer sent a letter to healthcare providers indicating that they were initiating an investigation into the complaints of Zimmer Durom Cup complications. After reviewing data on over 3,100 cases, Zimmer suspended sales of the Durom artificial hip component in July 2008.
A Zimmer Durom Cup recall was not issued, since they indicated that there was no manufacturing defect or design defect with the components. They indicated that sales would be resumed once additional product labeling was developed to provide instructions about special surgical techinques that are required to avoid problems. They also indicated that a new surgical training program would be implemented in the United States, since the technology and design parameters of the Durom Cup require a higher degree of precision than the more common hip replacement surgical techniques used in the United States.
James

January 4, 2014 at 5:04 pm

I had my left hip replaced in August, 2008. My recovery was normal, and I was playing golf in just a few months. However, in the fall of 2011, I once again started having hip pain. Numerous tests, including Xrays, MRI's, CT scans all showed nothing, and I was told my replacement was "textbook". The pain continued to become worse, and blood tests showed highly elevated C-RP levels (>10). The do[Show More]I had my left hip replaced in August, 2008. My recovery was normal, and I was playing golf in just a few months. However, in the fall of 2011, I once again started having hip pain. Numerous tests, including Xrays, MRI's, CT scans all showed nothing, and I was told my replacement was "textbook". The pain continued to become worse, and blood tests showed highly elevated C-RP levels (>10). The doctor recognized something was wrong and scheduled a revision, to replace the liner and ball. The next morning he came in and told me the hip was infected. His surgical report indicated a pseudocapsule that burst during surgery. Additionally, there was significant corrosion on the Morse Taper, and the "ring" was displaced and immobile. Six weeks later I had surgery to remove the hip, qnd 8 weeks later I received a "new" hip. I feel reasonably good, though lots of tingling and discomfort in lower legs and feet. I looked into a lawsuit, but all the attorneys seem to be focused on the Durom Cup, and none seem interested in pursuing a Trilogy lawsuit

annette

December 20, 2013 at 2:07 am

My Husband had bilateral hip surgery in 2003 a couple years after that he begin to have severe pain. He recieved the zimmer trilogy system. he has developed serious health issues. He is currently being evaluated for revision surgery. He had 2 neck surgeries and problems with his knees. and a host of other problems. We are seeking legal advice.

chris

May 2, 2013 at 6:30 pm

i had my hip replaced in 2011 by a zimmer trigly and after readying all of this i am just wondering if there is any thing i can do i have pain every day i am only 29 now was 27 when i got it really dont want to be in pain for ever any help

Gwen

December 30, 2012 at 10:42 pm

Hello- at the age of 47 I had a resurfacing of my right hip using the Durom Cup. After 2 years of continuous pain I finally saw another surgeon who removed the cup because it was loose!, This was done in the Uk so there are a few of us around over here too experiencing the same problems.

mark

November 12, 2012 at 12:21 pm

Hi,I have had two zimmer hip replacement operations(left and right) one in 2005 and the other in 2007,I suffered pain in both hips after the operations and complained to the surgeon but was told that everything was ok and he could'nt understand why I was experiencing pain.In the end I went to see my GP and he help me seek a second opinion in another hospital outside my county of cheshire,I was sho[Show More]Hi,I have had two zimmer hip replacement operations(left and right) one in 2005 and the other in 2007,I suffered pain in both hips after the operations and complained to the surgeon but was told that everything was ok and he could'nt understand why I was experiencing pain.In the end I went to see my GP and he help me seek a second opinion in another hospital outside my county of cheshire,I was shocked to be told after an initial xray that I would need revision surgury on BOTH hips as one had come completly loose and the other had dropped.I wonder has anyone else had this problem in the uk? regards

Shirley

July 16, 2012 at 5:59 pm

Gary UK, thanks so much for your reply. I was beginning to think I was the only one out there suffering with this problem. Not sure where I go from here because I have not been able to find an attorney willing to take this case on. I know it is because there has not been a recall and without a recall there really is no money involved for an attorney. To be in constant pain with no where to go a[Show More]Gary UK, thanks so much for your reply. I was beginning to think I was the only one out there suffering with this problem. Not sure where I go from here because I have not been able to find an attorney willing to take this case on. I know it is because there has not been a recall and without a recall there really is no money involved for an attorney. To be in constant pain with no where to go and no one to turn to is very depressing but I keep reminding myself that it could be worse. Good luck with your case.

gary uk

July 12, 2012 at 9:59 am

Hi Shirley/ Todd and everyone looking in here. No, there is currently no recall on the Zimmer Trilogy. In the US there are several cases that have been lodged in different states re the tRilogy. The FDA us and MHRA UK have been made aware of the problems with the Trilogy longevity liners. The early highly crosslinked trilogy liners were found to be fragile but there was never an official recall to[Show More]Hi Shirley/ Todd and everyone looking in here. No, there is currently no recall on the Zimmer Trilogy. In the US there are several cases that have been lodged in different states re the tRilogy. The FDA us and MHRA UK have been made aware of the problems with the Trilogy longevity liners. The early highly crosslinked trilogy liners were found to be fragile but there was never an official recall to date as far as I know and the company GRRRR!!!..... just keeps updating the models . I have suffered with severe neuropathy ever since my Surgery in 2004 in the uk and have been placed on a nerve suprresion medication to calm it down. I am currently in the process of a formal complaint with the hospital/consultants in the UK re the negligent attitude they dish out to patients who are severely affected by unsuccessful and painful THR. Good luck Shirley, you have my sympathy, its just awful to be ignored. It is a moral and legal duty of MEDICAL PRACTITIONERS TO EXPLAIN AND INVESTIGATE YOUR PROBLEMS. i HAVE ahd to call in a 3 rd party professional to mediate at the meeting. Bw Gary UK

Shirley

July 2, 2012 at 1:30 am

On March 29,2010 I had the Zimmer Trilogy system placed on the left and every since then I have been in constant pain. Before I left the hospital following the surgery I developed a severe case of neurpathy. I was originally scheduled to be off work 6-8 weeks but that timeline vanished quickly. I returned to work parttime in August of 2010 only to be taken off work completedly in December 2011[Show More]On March 29,2010 I had the Zimmer Trilogy system placed on the left and every since then I have been in constant pain. Before I left the hospital following the surgery I developed a severe case of neurpathy. I was originally scheduled to be off work 6-8 weeks but that timeline vanished quickly. I returned to work parttime in August of 2010 only to be taken off work completedly in December 2011. I have seen numerous physicians and no one seems to be able to help me or explain why someone with no other health issues would come down with severe neuropathy following hip surgery. Prior to the surgery I was working fulltime and going to school fulltime. Now I spend my days trying to stop the constant pain. Does anyone know if there has been a recall on the Zimmer Trilogy acetabular shell with the longevity polyethylene liner? Or if there is an attorney willing to represent someone with this type of hip? Thanks.

linda

April 9, 2012 at 10:58 pm

55 yrs old had a fall in 2011 while visiting in IL had emergenccy surgery I was told I had a total hip replacement; Day after surgery they had me up to walk my foot hurt so bad then xray showed my foot was fractured. my hip has never been so bad not one night sleep without pain not one day without pain something I thought was wrong, I am back home in fl and it has been almost a year I am no better[Show More]55 yrs old had a fall in 2011 while visiting in IL had emergenccy surgery I was told I had a total hip replacement; Day after surgery they had me up to walk my foot hurt so bad then xray showed my foot was fractured. my hip has never been so bad not one night sleep without pain not one day without pain something I thought was wrong, I am back home in fl and it has been almost a year I am no better the doctor here said I have a partial hip which normaly only if you are very elderly and or in poor health. it is a zimmer durom cup and either someone fixes this or I want my Leg taken off, cant sleep there is no such thing as comfort, I walk with a cane I hurt all the time what am I going to do and I really dont think anyone gives a dam. hopefuly I am wrong

Todd

April 9, 2012 at 3:22 pm

I am a 48 year old man that has had left hip in 2008 and right hip 2009 replaced with the Zimmer Trilogy. These have totally destroyed my mobility leaving me in constant pain. Prior to these replacements I was working in my own front yard, cleaning my own house and maintaing a very good job in realestate. Now I can't even take out my own trash. These replacements should be taken off the market bef[Show More]I am a 48 year old man that has had left hip in 2008 and right hip 2009 replaced with the Zimmer Trilogy. These have totally destroyed my mobility leaving me in constant pain. Prior to these replacements I was working in my own front yard, cleaning my own house and maintaing a very good job in realestate. Now I can't even take out my own trash. These replacements should be taken off the market before there are any other victims of the trilogy. NO ONE SHOULD LIVE IN THIS KIND OF PAIN. I have had MRI's, x-rays and they can't find anything wrong. Now after studing all of these issues with this replacement it would make since that you can't see inside the metal on MRI's and x-rays leaving the faulty leading us to belive that everything is O_K. and not a problem. Well they are a problem and it has caused me to give up 80% of my daily activities and now my career. Prior to these replacements I had very little pain on my left hip and no pain on my right hip. After being diagnosed with AVN in 2008 the doctor told me the Zimmer Trilogy were a great option for hip replacments in a younger active person and that they would give me about 80% of my normal activities for the next 25 years. They sounded like a great option being a 44 year old man at that time. I did all the P.T. exersise recomended and yet they never healed and after a few months the pain seemed to get more frequent. If I only had one side done then we may be able to blame it on nerve damage etc.. However having both left and right done it is obvious these are bad designs and should be taken off the market. I hope that no one else ever has to be another victim of the Zimmer Trilogy as it will destroy your life as it has mine.

Gary uk

August 28, 2011 at 7:55 pm

Hi There everyone Every time I read about the problems with the Zimmer Trilogy, I get a bit angry. We are not all mad, it is coming out in the wash. I have just seen the Zimmer trilogy longevity (Longevity is the Liner) on a US law site. The US attorneys are asking for clients to come forward now. Unfortunately, in the UK nothing much is happening, a solicitor here has 40 people with Trilogy hi[Show More]Hi There everyone Every time I read about the problems with the Zimmer Trilogy, I get a bit angry. We are not all mad, it is coming out in the wash. I have just seen the Zimmer trilogy longevity (Longevity is the Liner) on a US law site. The US attorneys are asking for clients to come forward now. Unfortunately, in the UK nothing much is happening, a solicitor here has 40 people with Trilogy hips on the books waiting for the researchers to move along. However, I feel they will move with these after the US attorneys have done all the work. YOU can and MUST report these as ADVERSE EVENTS either to MHRA UK or FDA US in order to build up the numbers otherwise many people will be left suffering in pain while the docs ignore their plight because there are NO FORMAL COMPLAINTS /REPORTS. I'd love to start a FORUM in the UK about all of this. In the US the best forum is USRECALLNEWS, some really nice people sharing information and supporting others in a similiar situation. I just don't know how to go about it here in the uK. I have tried to raise awareness via newspaper forums, arthritis forums etc but It just all gets lost in time and type. Hang on in there, it will come out in the wash at some point. KEEP complaining to your medical expert??? If a patient is in Pain it is their legal and moral duty to do something about it . There is difficulty for them as it is difficult for radiological evidence to show for these types of problems. DEMAND AN ANSWER or Do as I have done and explain to them nicely that if they don't take you seriously YOU WILL INSTRUCT a lawyer for a NEGLIGENCE complaint. I know it is wearing when you are not well But you have to fight a little for your rights. All the best and Good health Gary uk

Jill

August 27, 2011 at 5:55 am

My qestionable? right hip replacement was performed by a then up and coming surgeon-who against x-ray advice-indicating that mild degeneration was occuring-he insisted-I needed replacement surgery URGENTLY, and booked me soon there after.I saw him for 20mins-his well rehearsed speil-told me nothing-unable to get a second opinion, and feeling as though not INFORMED enough of what was to be underta[Show More]My qestionable? right hip replacement was performed by a then up and coming surgeon-who against x-ray advice-indicating that mild degeneration was occuring-he insisted-I needed replacement surgery URGENTLY, and booked me soon there after.I saw him for 20mins-his well rehearsed speil-told me nothing-unable to get a second opinion, and feeling as though not INFORMED enough of what was to be undertaking in elective surgery-requested another apptn with this man, and also request to see Anaethitist-BOTH Request denied as was to see and meet the Team in hospital on day of surgery, as was donating my own blood-a month before-denied' Surgery was 6/9/2004-up to then life wa. very full, extremely active in varoius pursuits, family activity, work and leisure. As I have certain re-actions to anaesthitics with no sign or word from surgical team, I signed out-to become better informed,-HOURS after waiting for surgeon or anaethitist to come and advise me, as stated would happen.Preparing to pack-up and leave 5 hours later-Surgeon-then Anaethitist-visited in quick sucession, My answer to-do you still wish to go home, answer YES PLEASE. I was denied a basic human right 'to exit the private hospital asap'' by $ sign value-you cant afford me-in 5 months from now at a different hospital where the cost would have been Thousands more.Unde extreme anxiety, I was taken to theatre door-at about the time visitors would be arriving-and 7 hours later than indicated.I was petrified, as was kept there against my wishes-with no pre-med, and a jab-with from Anaethitist 'commenting you will Thanl me in the morning. Thats THE PRE-LUDE to the surgery Where I had a ZImmer Duron Metal cup-with three attempts to afix-to my small anantomy, and only secured by a lot ofscres, cement, and bones. I have memory re-call of screaming at the surgeon, and waking early-but unable to open right eye-or lift right arm, accompanied by blurred vision, hand tremors WHILST IN RECOVERY. Bak in room-was burning all over body-temperature soaring, and clammy sweating. Entire right side was paralized+remaned so for nearly 15 months after-accompaned by acute swelling-right leg blue- inflammatory symptoms, and stroke symptoms were present, with often 10/10 pain Still remaing this way today-7 years later,A back ward fall in the hospial bathroom-bought about by painful heels unable to hold me and fall on marble floor-skull cracked on floor, with attempts to move over to the left-dont dislocate the hip-was primary concern. Later discovered to be a femoral nerve damage, and went into Trauma/shock from this episode. Walking had been almost impossibel/could not weight bear-needed help to get in and out of bed, to go to toilet and attempt excercises, This from an active, healthy precision mover )lifetime of dance, and swimming.)Life as known-was snatched over-night' Seven years of hell on earth0and grief in abundance at my lost lifestyle, Felt as though I had a stroke, since discovered, oxygen and bllod supple were cut off a little to long-with overuse of retrators in the wrong place, with attempted leg lengtheing-decided in consult would be unecessary, as known discrpeancy of 1 cm.'' Everything I requested NOT to have, was done without consent for the changes in his proceedure. Seven years on, I remain no better-with all conditions worsening, and then news, very recently of what type implant 58 assesments later with 90% in my favour, but with most recent orthopaedic opinion to seemingly tt cover for his collegue, was from a older Orthopod, who knew nothing about re-hab -imagery-The reason I was there to confirm if this would be hekpul''' Time wasting, as ALL he would discuss was, although YES I had a zimmer metal on metal-The PLASTIC LINER -would protect me-from toxiix seepage of metal debris. Did NOT check for osteolytis-possibly because hip, buttock, pelvic area is SO painfull, with previously excellen BP now having to be controlled as never went back to normal, with slight kidney impairment leading to Grade 5-with dialysis being talked about. Ultra-sounds indicate healthy kidneys with irrevisarvle scarring-WHAT FROM and WHY-Checking now for toxic seepage into the bllod strea, as have suffered unkown skin complaints, loss BALANCE, but no known vertigo, inner ear imbalance. Spatial perception -out of equilibrium, and a 7 tear period, of fall after fall after fall. Cannot manouvre on an y terrain tat is not completely flat,Hands and right shoulder affected also-nneorpathic and crpps2 folowing nerve damage) has been diagnozed, bu little relief on the pain score. Metal toxins are being tested NOW, but HOW does one Test for plastic LINER-DISENTEFRATING> Faulty implant-surgeon error-OR combination of both. 7 Years snatched from my life, with little compensation offered in NZ, by way of re-dress, ALL Medical Misadventures 'must go through our ACC system-who battle against any payment, and exist to protect the surgeons-particularly the Orthopaedic Surgeons. Have studied a lot from o'seas-but remains WHO IS TO BE HELD ACCUNTABLE, andwhat causes the DuronMetal Cup AND plastic liner to disintergrate. Thats the question -I hope can be answered on ths site-Walking is slow, unsteady and mega painful-driving restricted to local area. Info please on PLASTIC LINER

Deborah

August 11, 2011 at 5:51 pm

I had a Zimmer trilogy implanted in 12/2006. I have experienced the exact problems noted in these comments. The pain has become so severe that at times I cannot walk. I scream in pain when it radiates into the groin, thighs and knees. It is truly unbearable. I walk with a severe limp and my gait is unstable. I was told the implant loosened and I would need a revision surgery. I am in search[Show More]I had a Zimmer trilogy implanted in 12/2006. I have experienced the exact problems noted in these comments. The pain has become so severe that at times I cannot walk. I scream in pain when it radiates into the groin, thighs and knees. It is truly unbearable. I walk with a severe limp and my gait is unstable. I was told the implant loosened and I would need a revision surgery. I am in search of a law firm who is looking into this defective product.

Jimmie

July 7, 2011 at 9:34 pm

iAfter reading some of the comments,I am shocked to find that I'm not alone! Some of the comments describe my condition to a T! I had a THR in December 2009! Things went along great for 6 months,and then all of a sudden,I was on my knees. I thought the bone had shattered in my upper leg. The pain has been so bad at times that I can't walk. Heaven only knows how many trips I've made to different do[Show More]iAfter reading some of the comments,I am shocked to find that I'm not alone! Some of the comments describe my condition to a T! I had a THR in December 2009! Things went along great for 6 months,and then all of a sudden,I was on my knees. I thought the bone had shattered in my upper leg. The pain has been so bad at times that I can't walk. Heaven only knows how many trips I've made to different doctors! At times I feel as if I'm a pinball! Being passed from one doctor to another is no fun!Depressing--yes! I received a Zimmer Epoch stem and aTrilogy cup! I've searched and searched for all of the info I can find on the Trilogy and the "professionals" are saying the same thing that all of the doctors have said,"there's no problem".Balony!! It's my leg and it is still attached to my body! There IS a problem!! What do we do fellow implant recipients????

Gary

May 24, 2011 at 1:08 pm

I had total hip replacement with a zimmer trilogy in 2004 in the UK. within 3 months I was using wheelchair permanantly and given strong pain relievers. I have continually complained and have been passed from pillar to post in ortho departments. 6 months ago a new doctor took me seriously and has recently confirmed there is a problem with the hip. He is doing tests right now but has discussed r[Show More]I had total hip replacement with a zimmer trilogy in 2004 in the UK. within 3 months I was using wheelchair permanantly and given strong pain relievers. I have continually complained and have been passed from pillar to post in ortho departments. 6 months ago a new doctor took me seriously and has recently confirmed there is a problem with the hip. He is doing tests right now but has discussed revision. I am having further tests over the next 2 weeks and am awaiting more information re the zimmer trilogy replacement

Barb

March 15, 2011 at 5:04 pm

THIS IS ADDITIONAL INFORMATION: the Drs did not ever tell me about the recalls or how to get the "sticker" information..a girl I spoke to told me. When I called the hospital for the "sticker" information: the parts and serial numbers to BOTH hip implants, they wanted to know "why"? I am self responsible and I am entitled to know what's in my body. Furthermore: I hasd to look up many of the parts b[Show More]THIS IS ADDITIONAL INFORMATION: the Drs did not ever tell me about the recalls or how to get the "sticker" information..a girl I spoke to told me. When I called the hospital for the "sticker" information: the parts and serial numbers to BOTH hip implants, they wanted to know "why"? I am self responsible and I am entitled to know what's in my body. Furthermore: I hasd to look up many of the parts by serial number on the Zimmer website : my implant cards (that I found out even existed by accident from from the Stop and Shop delivery guy; no Dr nor staff told me abouty the cards ) say "Zimmer Tri State"; the sticker pages: 1 part says "Zimmer VerSys" ; others only have catalog references & EBI numbers. The Trilogy shell: (I figutred it out by product number search and description) are coming up as "Trilogy"...The cement is Strylker.. MORE SCARY; ONE TRILOGY PART ON THE ZIMMER WEBSITE SAYS " NOT SOLD IN THE US"!! ALL THIS BECAUSE I WANTED TO SEE A DIAGRAM THAT LOOKS LIKE MY RIGHT HIP REPLACEMENT WITH PROTRUDING SCREW THAT IS OUTSIDE THE BONE FOR THE WHOLE LENGTH..

Barbara

March 15, 2011 at 3:46 pm

I forgot to add I also had the "locking" problem as Virginia writes. I had my right leg to right hip lock several years as well after the right hip replacement. In inpatient PT rehab, I was given Oxycontin, Percocet, Valium and Ambien (plus the Zoloft and i had cortisone pills) ; so of course I was able to do everything there: that was after waking up doubled over two nights in screaming pain ov[Show More]I forgot to add I also had the "locking" problem as Virginia writes. I had my right leg to right hip lock several years as well after the right hip replacement. In inpatient PT rehab, I was given Oxycontin, Percocet, Valium and Ambien (plus the Zoloft and i had cortisone pills) ; so of course I was able to do everything there: that was after waking up doubled over two nights in screaming pain over my right hip..I was given all the extra pain meds. After that for year I had severeal changes of pain meds; Percocet with Lyrica, (had to stop Lyrica because of allergic reaction) Dilaudid briefly; Tylenol # 3 with codeine, Tramadol; Ultram; Voltaren gel and amitryptaline. I hav had FIVE years of pain from this right hip replacement and screw that is not in the bone and protrudes: it was done that way. Several Drs say "OH we set hips that way" so UNBELIEVABLE. Please hel[p. Thanks.

Barbara

March 15, 2011 at 3:34 pm

I had 2 total hip implants 6 months apart in 2006: both have screws; set differently. The left hip replacement was done first: 2 screws into the bone is great. The right one is awful.I have Zimmer parts, Stryker cement. I was told mine were a "composite" of parts. The right hip replacement screw is outside the bone into the pelvis and is causing problems. I have not been able to have a sexual rel[Show More]I had 2 total hip implants 6 months apart in 2006: both have screws; set differently. The left hip replacement was done first: 2 screws into the bone is great. The right one is awful.I have Zimmer parts, Stryker cement. I was told mine were a "composite" of parts. The right hip replacement screw is outside the bone into the pelvis and is causing problems. I have not been able to have a sexual relationship with a man since the right hip replacement; could not get married. The surgeon is in denial: many specialists will not say anything is wrong. Why would anyone want a screw OUTSIDE the bone protrudes slightly into pelvis; anyway? It looks like mine is a combination of Zimmer Trilogy and Zimmer VerSys. Please help. I have had pain medicines since the right hip replacement: it is FIVE years now..

virginia

March 10, 2011 at 5:38 pm

I had my first hip replaced jan 19, 2010 also with zimmer, then my 2nd in may 25th 2010. i have been sick and in pain every since. my ortho dr says oh you should be running marthons by now. my hips hurts just as much as they did before if not more. my legs will lock up when im in bed and literlly my husband will have to come and move them for me cause i cant even move them. now once they're over t[Show More]I had my first hip replaced jan 19, 2010 also with zimmer, then my 2nd in may 25th 2010. i have been sick and in pain every since. my ortho dr says oh you should be running marthons by now. my hips hurts just as much as they did before if not more. my legs will lock up when im in bed and literlly my husband will have to come and move them for me cause i cant even move them. now once they're over to side of bed and he helps me stand after few seconds i can walk. but never without pain going down now my leg and now my left knee is hurting me. i have read up on this zimmer and i'm taking it to the dr see what he says. i went to new ortho in columbus he said i developed bursitis on my left hip and want to give me coratsone shot i said hell no that why i had my hips replaced i dont want no more of those shots they hurt im not doing it no more. im sick of it. so we'll see after next week. my cardio found out i have zimmer he said i need to get them out asap they are dangerous to my health.

Teddy

January 23, 2011 at 11:52 pm

I had a total hip replacement on my right hip on Jan. 19, 2010. Per my surgery report, The Zimmer Trilogy product was used. I have not received any comfort as expected. I have constant pain in my groin area,pelvis/lower back,leg and thigh and in the socket of the hip. When I walk I can feel a looseness in the socket, knocking and clicking. My leg seem to drag which is evident in my shoes and boot[Show More]I had a total hip replacement on my right hip on Jan. 19, 2010. Per my surgery report, The Zimmer Trilogy product was used. I have not received any comfort as expected. I have constant pain in my groin area,pelvis/lower back,leg and thigh and in the socket of the hip. When I walk I can feel a looseness in the socket, knocking and clicking. My leg seem to drag which is evident in my shoes and boot of uneven wearing. This dragging of my right hip make me stumble and in some instances fall. It is becoming embarassing and put me at safety risk on my job. I am looking into having the revision surgery or having the total system removed very soon as the pain and suffering is unbearable. to my understanding, this product was recalled in 2008.

Mickey

January 21, 2011 at 4:59 am

I was 61 when i had my hip replaced on 06/15/09.I t was a zimmer triogy.Have been in more pain now then befor .Have not been able to work sence.Went to doctor 2 times,once for x-ray.Told everything was fine.

Ron

December 15, 2010 at 7:37 pm

I to have the same hip replacement the zimmer trilogy and I am in terrible pain, I ned to find out how I can get help.

deleen

December 6, 2010 at 7:01 pm

hello,Im writting this about my mom who is 79 years old. this poor woman has suffered with back pain for years and even after surgery. after years of going to doctors crying daily it was stated she needed a total hip replacement which was done in july of 2009. she did go to pt however she couldnt handle the pain any longer. Pain has just gotten worse and worse since this surgery. She has me feel w[Show More]hello,Im writting this about my mom who is 79 years old. this poor woman has suffered with back pain for years and even after surgery. after years of going to doctors crying daily it was stated she needed a total hip replacement which was done in july of 2009. she did go to pt however she couldnt handle the pain any longer. Pain has just gotten worse and worse since this surgery. She has me feel where the replacement was done and I can feel it move and it crunches. I dont think this is a coincedence with all of these problems with hip replacements. i cant find where to go to for help with this . please if anyone has a recommendation that would be appreciated.

Phyllis

December 6, 2010 at 5:38 pm

On Oct 13 2005, I had a total hip replacement using the zimmer cup, I have been having problems every since to was able to walk again. I didn't know any better, I thought the stiffness and pain and limping was associated with have an a total hip replacement. I have not been back to the doctors because my doctor will not release my files and no other doctor will see me with out my files and xras.

Pete

December 4, 2010 at 9:15 am

In 2008 I had bilateral hip surgery using the VerSys system and Trilogy cluster holed acetabular shell. For about 8 months I felt great, then little by little familiar pains started to appear. My limp is back, I can't walk 50 feet without pain. I have stinging, burning in my groin, pelvis, thighs and my knee is starting to hurt as well. My x-rays show nothing wrong! My surgeon says nothing is wron[Show More]In 2008 I had bilateral hip surgery using the VerSys system and Trilogy cluster holed acetabular shell. For about 8 months I felt great, then little by little familiar pains started to appear. My limp is back, I can't walk 50 feet without pain. I have stinging, burning in my groin, pelvis, thighs and my knee is starting to hurt as well. My x-rays show nothing wrong! My surgeon says nothing is wrong and the implants are fine. I know the pain associated with hip problems....I am not imagining this pain. I think there is also a problem with the Zimmer Trilogy Acetabular Cup and it needs to be addressed. I suffered for 7 years before finally going in for surgery and I can't imagine having to go through this again.

ray

November 21, 2010 at 9:10 pm

I found these experiences so unbelievable as I cant find anything on any uk sites. I had durom hip fitted 2007 and had no obvious problems for almost 18 months. Then started getting pain and the feeling that the hip was moving [loose] after loads of xrays and my surgeon saying that he couldnt see any problems after having the hip asperated twice ct and mri scans i have now been told i have tumours[Show More]I found these experiences so unbelievable as I cant find anything on any uk sites. I had durom hip fitted 2007 and had no obvious problems for almost 18 months. Then started getting pain and the feeling that the hip was moving [loose] after loads of xrays and my surgeon saying that he couldnt see any problems after having the hip asperated twice ct and mri scans i have now been told i have tumours on my femour and hip bone ive been told these are none cacerous i am having the hip removed this friday.any advice from people having gone through same problem would be appreciated. cheers

Susan

November 17, 2010 at 9:09 pm

I am amazed at all of the experiences just like mine. Why isn't the Zimmer Trilogy system part of the lawsuits or its own separate one? We need lawyers to take an interest. I,too, have been told now problems after Xrays, etc., but at one point I had to have daily shots of demerol and toradol just to walk enough to go to work. Eventually, I had to quit my job as a teacher. We have problems tha[Show More]I am amazed at all of the experiences just like mine. Why isn't the Zimmer Trilogy system part of the lawsuits or its own separate one? We need lawyers to take an interest. I,too, have been told now problems after Xrays, etc., but at one point I had to have daily shots of demerol and toradol just to walk enough to go to work. Eventually, I had to quit my job as a teacher. We have problems that need to be addressed, too.

Elizabeth

October 29, 2010 at 11:02 pm

In 2001, I had THR for a 2nd time due to the Sulzer recall. The new parts were Zimmer Trilogy parts. I've suffered 2 hip dislocations since 2005 & wondered if I got more bad parts. To this day, I walk with a cane, despite doctors telling me they can see no loosening. It feels like it's hanging by a thread. Who can help me find out the truth?

Dee

October 14, 2010 at 4:38 pm

I had a first hip replacement -7/12/07. It was a failure from shortly after I had it. It was a Zimmer trilogy acetabular system. My Doctor did not give me any answer as to why it failed,. I had second hip operation to replace the trilogy acetabular with an Integraql Short Greater Trochanteric Reattchment Device and other Zimmer parts. I also think the Trilogy cup'plate were the cause of my pro[Show More]I had a first hip replacement -7/12/07. It was a failure from shortly after I had it. It was a Zimmer trilogy acetabular system. My Doctor did not give me any answer as to why it failed,. I had second hip operation to replace the trilogy acetabular with an Integraql Short Greater Trochanteric Reattchment Device and other Zimmer parts. I also think the Trilogy cup'plate were the cause of my problems

Jon

October 5, 2010 at 4:32 am

I had a total hip replacement in Feb.of 2005', I was 49 at the time. Since that time I have never felt right, walked with a limp and had pain. The pain finally got so bad in March of 2010' so I went to my original Dr., he took ex-rays and didn't see anything, sent me to physical therapy, did a bone scan and still didn't see anything. I went back to work for 3 weeks in July and had to stop working [Show More]I had a total hip replacement in Feb.of 2005', I was 49 at the time. Since that time I have never felt right, walked with a limp and had pain. The pain finally got so bad in March of 2010' so I went to my original Dr., he took ex-rays and didn't see anything, sent me to physical therapy, did a bone scan and still didn't see anything. I went back to work for 3 weeks in July and had to stop working cause I basically could not walk at all! I went to another Dr. for a 2nd opinion, who then sent me to a specialist. This Dr. did 2 surgeries, 1st on 8/20 where he found that my plate was totally loose and he basically just pick it out of my hip, it had not adhered. Due to all of the scar tissue that he noticed it probably had not done so since the surgery in 05'. Due to the fact that my tissue was so inflamed he wasn't sure if I had an infection or not, so he took samples and closed me up with a temporary cup/plate. After 10 days and no infection I had surgery again where he implanted a permanent plate and cup, this time he screwed it in! Recovery has been slow due to the 2 surgeries so close and all the scar tissue he had to cut through. My first implant was the Zimmer Trilogy acetabular system shell w/cluster holes porous. After reading all of the other comments I do believe there are problems with the Trilogy cup/plate also! I have been off work since March 22, 2010, that's going on 7 months! Not to mention all my out of pocket expenses!

Jeanne

September 22, 2010 at 4:06 pm

I had a full hip replacement in July of 2006 and in August 2007 I had a hip revision because I was still in pain and not moving properly and the doctor replaced the cup. It was a zimmer trilogy (is that the same as zimmer durom)?

Margie

September 19, 2010 at 5:00 pm

I had my 2nd hip surgery Sept.2008. For 16 months I was in horrific pain in the back & left hip. After numerous visits & complaints & x-rays which told the Dr. everything was fine, they convinced me to undergo back surgery for pinced nerves. After back surgery there was no relief either in my back or my hip. The prosthetis was a Zimmer Durom Trilogy. The Dr. finally ordered a Nucl[Show More]I had my 2nd hip surgery Sept.2008. For 16 months I was in horrific pain in the back & left hip. After numerous visits & complaints & x-rays which told the Dr. everything was fine, they convinced me to undergo back surgery for pinced nerves. After back surgery there was no relief either in my back or my hip. The prosthetis was a Zimmer Durom Trilogy. The Dr. finally ordered a Nuclear Scan & decided the cup did not adhere and a 3rd surgery was done. I am still in constant pain & will hopefully find out this week if the Dr. used the Trilogy cup again.. I hope & pray it's not the cup problem again..We didn't know about all these problems when we decided to have the 3rd revision, I thought I was alone in this situation....I just pray he used a different brand..

Anthony

August 31, 2010 at 4:34 pm

I had hip surgery March 9 2009, They put a zimmer trilogy hip in me. From the time I had surgery I was never with out pain, especially in my groin ,also inside and outside of my leg and down into my knee. I could hardly stand to walk on my leg. In June I asked the doctor to X ray it to see if something was wrong, so they did and said it was fine. By Aug I told my doctor it just did not feel righ[Show More]I had hip surgery March 9 2009, They put a zimmer trilogy hip in me. From the time I had surgery I was never with out pain, especially in my groin ,also inside and outside of my leg and down into my knee. I could hardly stand to walk on my leg. In June I asked the doctor to X ray it to see if something was wrong, so they did and said it was fine. By Aug I told my doctor it just did not feel right, I was in constant pain, and it just would not get better. So I went and had a second opinion by a different Doctor and he read all the information and seen my Xray, and when he came in my room to examine me he said he knew what was wrong with my hip before he came in my room. He said it was loose and that was why I was in so much pain. He said the only way to fix it was to do a hip revision as soon as possible. On Sept 8, 2009 I had a hip revision done. When he got in to my hip he said it was a grossly loose acetabular component. It was retroverted approximately 35 degrees and was easily removed, With just the inserter from the zimmer acetabular components. He replaced it with a different brand of hip. I healed up so fast and I have never had any pain.

Holly

August 27, 2010 at 8:32 pm

I had my left total hip replacement in Setptember 2008 with the Zimmer Trilogy cup and I am astounded that I am reading comment after comment describing my exact situation. I have had more pain and movement problems since the operation than before. I now have back pain and the right side in pain, which I am sure I have caused with my odd unbalanced walk. My surgeon tells me it is my back and I [Show More]I had my left total hip replacement in Setptember 2008 with the Zimmer Trilogy cup and I am astounded that I am reading comment after comment describing my exact situation. I have had more pain and movement problems since the operation than before. I now have back pain and the right side in pain, which I am sure I have caused with my odd unbalanced walk. My surgeon tells me it is my back and I have had the cortisone shots but nothing totally alleviates it. My last visit with the Doctor I told him that I couldn't bend half way over without excruciating pain to stand up and he told me "not to bend over." Now I am hearing clicking sounds with certain movements and am in pain all the time. I asked all of these questions prior to the surgery and was told none of this would or could happen. Now I will need surgery on my back. I had an MRI on my back prior to the surgery on my hip and a nuerosurgeon told me my back was fine. Now it is all messed up since the surgery.

Dayon

July 29, 2010 at 10:44 pm

I am a 37 year old women who had the zimmer trilogy total hip replacement on 3/9/09. I never stop feeling pain even with the pain medication it would still come thru. The pain became more and more intensed with physical therapy and daily normal activities.I have pain in my groin, Knee,basically my whole leg,lower back and it feel like its dislocated from my body. I have explained to My Dr. and phy[Show More]I am a 37 year old women who had the zimmer trilogy total hip replacement on 3/9/09. I never stop feeling pain even with the pain medication it would still come thru. The pain became more and more intensed with physical therapy and daily normal activities.I have pain in my groin, Knee,basically my whole leg,lower back and it feel like its dislocated from my body. I have explained to My Dr. and physical therpist that something was wrong but, everybody assumed it was all in my head. I was discharged from pt. with a cane because my progress was at a standstill. They said it was nothing more they could do for me and to continue on my own. Long story short i explained it to my Dr. what my pt. said and he also felt the same way to continue working on it on my own. after a while he took me off of my pain meds and referred me to a pain management DR. and also gave me a card of a second opinion. I followed up with the second opinion he told me that the inplant was loose ani have fragments of bones left and that i needed to have a revision surjery. The date was set for August/27/2010 but it has to be post poned until he get back from out of town. So i am waiting on a date for the revision surjery and the pain is excruciating.I am bedridden at this point and i have to use my wheel chair to go to my appointments. I can,t do any family gatherings because the pain comes thru the pain meds and i am constantly crying and depressed because i thought i was healing and progressing but, i wasn,t. If someone do have answers to help me i would greatly appreciate it.

William

January 31, 2010 at 1:40 am

I am 59 years old when on July 23, 2007 I had a hip replacement with the Zimmer Trilogy. Within 2 weeks I was taken back to the hospital because it became dislocated. I have had pain since. I have returned to the surgeon many times to tell me everything is fine just to exercise more. I use a cane daily. Can't get up without sitting for a few minutes first and it is hard to walk, sleep, or sit[Show More]I am 59 years old when on July 23, 2007 I had a hip replacement with the Zimmer Trilogy. Within 2 weeks I was taken back to the hospital because it became dislocated. I have had pain since. I have returned to the surgeon many times to tell me everything is fine just to exercise more. I use a cane daily. Can't get up without sitting for a few minutes first and it is hard to walk, sleep, or sit. I know there is something wrong and I plan on going to another surgeon. Maybe he will listen to what I am saying.

Brad

January 21, 2010 at 3:02 am

At the age of 50, in Jan of 06' I was one of the first to have this procedure using the European style technique. My surgeon was very skilled at this procedure prior it being approved in 06'. He had over 500 in a trails to help get this into the main stream of the US. The complaints I read are mostly related to the surgery not the product and proves to me again that we will jump to action prior to[Show More]At the age of 50, in Jan of 06' I was one of the first to have this procedure using the European style technique. My surgeon was very skilled at this procedure prior it being approved in 06'. He had over 500 in a trails to help get this into the main stream of the US. The complaints I read are mostly related to the surgery not the product and proves to me again that we will jump to action prior to thinking. This hip replacement is so, so far advanced and my recovery so complete I don't even think about it while playing tennis, Golf or Jet skiing. It is more important to have the proper surgeon then just a REGular hip surgeon who has not the time invested or the expertise to accomplish the correct fit. Finally, you as the patient must take care to research your doctor and then take the proper steps to a full recovery to insure the hips success. Brad

Joan

January 8, 2010 at 5:58 pm

As I read thru the many comments posted, I cant help but notice the large number of people reporting that although they do not have the Zimmer 'Durom Cup' post op problems....they DO have problems with the Trilogy. I had a Zimmer Trilogy placed in May '04 and by July '06, after two yrs of constant pain had a revision. At the time of the revision, only 'a few chunks' of the liner was left from t[Show More]As I read thru the many comments posted, I cant help but notice the large number of people reporting that although they do not have the Zimmer 'Durom Cup' post op problems....they DO have problems with the Trilogy. I had a Zimmer Trilogy placed in May '04 and by July '06, after two yrs of constant pain had a revision. At the time of the revision, only 'a few chunks' of the liner was left from the original liner. This means the majority of the plastic liner is somewhere inside my hip, or my body. Now I am 45 yrs old and 6yrs out from the original surgery, and still have pain every day, every hour in my hip.Is the plastic a problem?

Dionne

October 8, 2009 at 4:08 am

I had a left hip revision in March, 2008 using a Zimmer Trilogy cup. I have had pain in my groin since my surgery. It has been alleviated by physical therapy and a cortisone shot, but after the treatments the pain always returns. I just went to a different orthopedic surgeon yesterday who said it looks as though my cup has possibly slipped out of position.

Joanna

September 11, 2009 at 7:41 pm

I had a THR with the Zimmer Trilogy cup in July 2007 and have never had one pain free day since. I have been back numerous times, also to pain drs and other drs to no avail. Since I got off the addictive pain meds post surgery, I have constant pain in the left joint area where the hip replacement is. Shots do nothing to help it. Surgeon says the surgery was fine, xrays show nothing. All I kno[Show More]I had a THR with the Zimmer Trilogy cup in July 2007 and have never had one pain free day since. I have been back numerous times, also to pain drs and other drs to no avail. Since I got off the addictive pain meds post surgery, I have constant pain in the left joint area where the hip replacement is. Shots do nothing to help it. Surgeon says the surgery was fine, xrays show nothing. All I know is I hurt and my other hip now hurts too because the surgery left my left leg longer than my right and I think my alignment is all messed up or something. I can't sleep without waking 2-3 times from the pain and that is after taking Tylenol pm. I have no idea where to go from here but if these devices are causing other's problems I would like to know if my situation is connected. Thanks for any comments or suggestions out there.

J

September 11, 2009 at 7:11 pm

My mother had a Zimmer hip replacement a few years ago and it was Trilogy Cup. Ever since, she's lived in constant pain. I heard of the Zimmer Durom lawsuits and started researching the Trilogy cup. The stories I am seeing and hearing are eerily similar to what she's told me since the surgery: she lives in "constant pain"; doctor has said "nothing is wrong".. she was starting to think it was [Show More]My mother had a Zimmer hip replacement a few years ago and it was Trilogy Cup. Ever since, she's lived in constant pain. I heard of the Zimmer Durom lawsuits and started researching the Trilogy cup. The stories I am seeing and hearing are eerily similar to what she's told me since the surgery: she lives in "constant pain"; doctor has said "nothing is wrong".. she was starting to think it was "all in her head", and on and on... WHERE THERE IS SMOKE, there is Usuall FIRE>.. THERE MAY BE SERIOUS ISSUES WITH ZIMMER TRILOGY CUP IMPLANTS TOO

Lynette

August 31, 2009 at 6:48 pm

I had right hip surgery in 2005. After about I year I started having severe knee,hip and back pain. On numerous occasions I could not walk. I am not a complainer but I knew something was wrong. My surgeon retired right after my hip replacement. His partners wanted nothing to do with me. My Md tried to find out what the problems were. Numerous XRay's, special scans were done. The result was always [Show More]I had right hip surgery in 2005. After about I year I started having severe knee,hip and back pain. On numerous occasions I could not walk. I am not a complainer but I knew something was wrong. My surgeon retired right after my hip replacement. His partners wanted nothing to do with me. My Md tried to find out what the problems were. Numerous XRay's, special scans were done. The result was always the same-nothing wrong! After several trips to the ER. a physician informed me that I had a loose joint and as a ER physician he sees lots of this after hip surgery. I was not looking for pain pills.I am an RN and I know how often that happens and how the medical field practitioners tend to label chronic pain sufferers. I just wanted an answer. I got my surgical report and found out I had a Zimmer Trilogy Cup inplanted during surgery. Is there a problem with these cup too? I have suffered misery for three years and began to think it was all in my head. I have just gone to an ortho.surgeon in another town. They took XRays from my knees to above my hips. It took them about 5 mins to inform me that my hip joint had slipped about 2 inches, all the cement was loosened. What's worse is that my right femur is so thin the physician is afraid it will break. I am back on a walker until I have a revision done.. On top of this my left hip needs surgery pretty quickly. I really am afaid to go through all this again.

JIm

August 22, 2009 at 2:59 pm

My husband had a Zimmer Trilogy Cup as well. His surgery was February 2007 and starting about the six month he has had ongoing consistent pain in his thigh and back. He has had PT, nuclear scan and finally the last time he had X-ray it showed that the appliance has not adhered to the bone. We need to have the attorneys that persistent into medical malpractive of the Durom Cup failure look into [Show More]My husband had a Zimmer Trilogy Cup as well. His surgery was February 2007 and starting about the six month he has had ongoing consistent pain in his thigh and back. He has had PT, nuclear scan and finally the last time he had X-ray it showed that the appliance has not adhered to the bone. We need to have the attorneys that persistent into medical malpractive of the Durom Cup failure look into the commonalities of both appliances. I really believe we have two Zimmer implant problems.

Jacque

February 1, 2009 at 3:39 pm

I had a left hip replacement in 6/2006 with the Zimmer Trilogy cup. I have had constant back and leg pain. I have also been told that my pelvic bone continues to be out of alignment. I went back to m6y surgeon numerous times with complaints to no avail. I was told by one of his nurses that lots of people are having the same problems and back and leg pain. Is there anything wrong with the tril[Show More]I had a left hip replacement in 6/2006 with the Zimmer Trilogy cup. I have had constant back and leg pain. I have also been told that my pelvic bone continues to be out of alignment. I went back to m6y surgeon numerous times with complaints to no avail. I was told by one of his nurses that lots of people are having the same problems and back and leg pain. Is there anything wrong with the trilogy cup?

Zimmer Durom Hip Lawsuit Reserves Increased to Cover Claims : AboutLawsuits.com

January 30, 2009 at 7:20 pm

[...] reserves are have been designated to cover both known and anticipated Zimmer Durom hip lawsuits filed by individuals who have had problems with a hip replacement part sold since 2006 in the [...]

Ilene

January 30, 2009 at 12:39 am

I had my left hip replaced in November of 2007 proceeded with 3 months of physical therapy at my 3 month check up I was still experiencing discomfort slight pain when performing daily activities burning sensation and pain from the hip to the knee he recommended 2 more months of therapy which ended the end of march the therapy was aggravating my my back issues bring on my spinal stenoisis. Then the[Show More]I had my left hip replaced in November of 2007 proceeded with 3 months of physical therapy at my 3 month check up I was still experiencing discomfort slight pain when performing daily activities burning sensation and pain from the hip to the knee he recommended 2 more months of therapy which ended the end of march the therapy was aggravating my my back issues bring on my spinal stenoisis. Then the pain that I was having in my left hip to my knee got more severe a burning sensation in the knee with pain I had such a difficult time going up and down the stairs and even standing and walking the therapy for two months helped strengthen my muscles but the soreness and the burning still remains in the left hip are my doctor says everything is fin now he says it my back. I'm just wondering can this be an early sign I even went and got a second opinion the the doctor said everything looks good but I feel he may just not want to get in the middle or involved. In one of the articles I read the cup not only dislocates and slips it also tears is there a MRI or X-ray that can be taken to reassure me? unfortunately I will need the right one done and I prefer to hold tight until I really feel comfortable with my new Zimmer Durom cup.

Teresa

January 15, 2009 at 12:36 am

I had a total right hip replacement in Nov 2007, I still walk with a cain and I still have pain and walk with a limp. The pain can get really bad. I have woke up in really bad pain during the night. I know that my hip is Metal but I'm not sure if I have the zimmer hip. I have not been able to get the information about my hip. I just signed a release for the records from the Hospital where I had it[Show More]I had a total right hip replacement in Nov 2007, I still walk with a cain and I still have pain and walk with a limp. The pain can get really bad. I have woke up in really bad pain during the night. I know that my hip is Metal but I'm not sure if I have the zimmer hip. I have not been able to get the information about my hip. I just signed a release for the records from the Hospital where I had it done. and Because I have not healed up and I'm not free from pain, stiffness and limp....... and it's now Jan 2009.......... could it be that I do have a zimmer hip???? I've had to be really careful......... but after all this time....... I should be good to go.......... Not sure what to think. I should have information regarding the hip from the Hospital in about a week or so... I'm keeping my fingers crossed.

Kathleen

January 9, 2009 at 10:48 pm

I had total hip replacements in 2000. I have the Zimmer Trilogy cup. I have dislocated my right hip twice. I'm wondering whether there is something wrong with this cup?

Janelle

January 1, 2009 at 4:53 am

I had my I year visit for my hip replacement. My Dr. told me about the Durom Cup he used. I am shocked and not sure what to do. I don't have pain but alot of muscle soreness.

Gayla

November 5, 2008 at 3:56 pm

If I had a total hip replacement in December, 2005, is it even possible that I got the Zimmer Duron cup. I had three dislocations and three surgeries after the total r=hips replacement. It states in you article that the product was approved in 2006 for U.S. use. So I am wondering if I had surgery in December 2005, could I have even had that product?

Susan

November 2, 2008 at 4:17 am

47.5 million divided by 12,000 doesn't even amount to the cost of the surgery in some cases. Who are they kidding???

Zimmer Sets Aside Funds for Durom Hip Implant Lawsuits : AboutLawsuits.com

October 27, 2008 at 5:53 pm

[...] Inc. disclosed last week that they have set aside $47.5 million to pay claims related to their Durum hip replacement parts, which was temporarily pulled from the market in July 2008 after a number of patients experienced [...]

KEVIN

October 27, 2008 at 11:04 am

MY WIFE HAD A HIP RE[PLACEMENT ON THE 3RD OF MARCH 2008 AND SINCE THEN IT HAS DISLOCATED ON 5 OCCASIONS, AND SHE HAS DIFFICULTY WALKING AND IS IN CONSTANT PAIN. IT IS A DUROM CUP .

Zimmer Lawsuit Filed Over Failed Durom Cup Hip Replacement : AboutLawsuits.com

October 2, 2008 at 4:00 pm

[...] lawsuit was filed last week in Florida by a man whose Zimmer Durom Cup failed only a few months after his hip replacement surgery. The complaint alleges that Zimmer manufactured [...]

Zimmer Offers Training for Durom Hip Replacement Parts : AboutLawsuits.com

September 29, 2008 at 4:48 pm

[...] for the Zimmer Durom Cup were halted in July 2008, due to a high rate of failures in the United States requiring additional [...]

Angeline

September 6, 2008 at 12:49 pm

A Zimmer acetabular trilogy acetabular system shellwith trilogy acetabular system liner was implanted in my husband's right hip in February 2008. In May 2008 the femoral head dislocated from the shell. He has had and continues to have severe pain since the implantation and consequent closed reduction (relocation). His Doctor is now recommending revision surgery. Your information citing Zimmer Dur[Show More]A Zimmer acetabular trilogy acetabular system shellwith trilogy acetabular system liner was implanted in my husband's right hip in February 2008. In May 2008 the femoral head dislocated from the shell. He has had and continues to have severe pain since the implantation and consequent closed reduction (relocation). His Doctor is now recommending revision surgery. Your information citing Zimmer Durom cup loosening and other failures does not specify if dilocation is included in 'other failures'. I have been investigating whether the implant my husband has is, indeed, a Zimmer Durom cup. I wrote to Zimmer Holdings Inc. but as yet have not had a response.

Zimmer Class Action Suit Filed After Durom Cup Problems : AboutLawsuits.com

August 12, 2008 at 4:22 pm

[...] PagesZimmer Durom Cup Sales Suspended Zimmer Durom Cup LawsuitsCeramic Hip Implant Lawsuit Alleges Doctor Influenced by Payments from ManufacturerStryker Trident [...]

Zimmer Durom Cup Sales Suspended — AboutLawsuits.com

July 25, 2008 at 3:04 pm

[...] Zimmer Durom Cup was introduced in Europe in 2003 and was first approved in the United States in 2006. The Durom [...]
"*" indicates required fields