Zimmer Durom Cup Settlement Reserve Increased
August 10, 2010
By: Staff Writers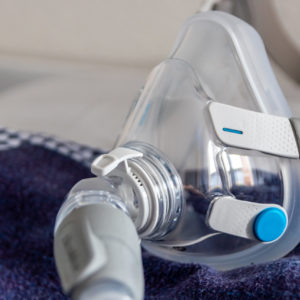 Did You Know?
Millions of Philips CPAP Machines Recalled
Philips DreamStation, CPAP and BiPAP machines sold in recent years may pose a risk of cancer, lung damage and other injuries.
Learn More
The Zimmer Durom Cup artificial hip was first introduced in the United States in 2006, as a more advanced form of a hip resurfacing system. The device is designed out of a single piece of material and is supposed to avoid problems associated with traditional hip replacement components, such as instability, limited range of motion and wear of the bearing.
Shortly after Zimmer introduced the Durom Cup in the United States, concerns emerged about a high number of hip replacement failures involving the hip implant, where the component loosened and required revision surgery. A temporary Zimmer Durom Cup recall was issued in July 2008, so that revisions could be made to the product's warnings and instructions to ensure that doctors were properly trained on the surgical techniques needed to implant the artificial hip correctly.
Approximately 12,000 individuals had the Zimmer Durom Cup system implanted in their hip between 2006 and 2008. While Zimmer's own estimates in 2008 suggested that some doctors have experienced failure rates as high as 5.7%, more recent claims made in Zimmer Durom Cup lawsuits suggest that the artificial hip failure rate is between 20% and 30%.
In June, the U.S. Judicial Panel on Multidistrict Litigation decided to consolidate and centralize all lawsuits over the Zimmer hip replacement in the U.S. District Court for the District of New Jersey as part of a multidistrict litigation (MDL) for pretrial litigation. At that time, 45 cases had been filed in federal courts throughout the United States. However, as additional cases are filed by Zimmer Durom Cup lawyers in federal court, they will be transferred to New Jersey for coordinated handling.
Cynthia

February 17, 2017 at 1:08 am

HEAR MY WARNING!!!!! DO NOT USE HIP IMPLANTS MADE BY ZIMMER. They released a bad product to the public knowing these hips were failing at a high rate at the time of my implantation. I had my hip replaced in 2008 and no sooner than it was put in, I started to suffer from excruciating pain. Four months later I had to have a second partial revision surgery due to a grossly loosened Durom Cup. Even [Show More]HEAR MY WARNING!!!!! DO NOT USE HIP IMPLANTS MADE BY ZIMMER. They released a bad product to the public knowing these hips were failing at a high rate at the time of my implantation. I had my hip replaced in 2008 and no sooner than it was put in, I started to suffer from excruciating pain. Four months later I had to have a second partial revision surgery due to a grossly loosened Durom Cup. Even after the revision surgery the pain continued popping and snapping of hip, excruciating pain upon weight bearing activities and I have not fully been able to regain weight bearing without use of a Cain. I walk with a permanent limp and suffer daily. The entire process has been horrible. I personally was treated horribly by Zimmer and their attorneys. Zimmer attorneys made me feel as if I had done something wrong during this entire process. What they did to me was incomprehensible. They hurt me by allowing this product to stay on the market knowing that real people were getting hurt by it. How can a company keep selling a product knowing that the product was hurting real people. How can this even be legal? This is a crime. They destroyed my life and the ability to walk.

wayne

June 22, 2013 at 8:11 pm

i won a 300k settlement only to have zimmers asstourneys renege on the settlement. so im f*#cked for months or years by still having lawyers keep fighting for it. who ever said that all lawyers should be shot is 100% correct!

joanne

November 11, 2012 at 7:27 pm

I have been waiting appx 4yrs for a promised settlement withinn a year. My attorney doesnt want to anger the judge by pushing motions, trials, whatever. Is this the American way ? The rich can stall forrever with their monies.

Marty

June 26, 2012 at 2:00 pm

HAS ANYONE RECIEVED A SETTLEMENT FROM ZIMMER AND HOW MUCH ? I'M HAVING MY DUROM CUP REVISED AND AM CURIOUS WHERE THEY ARE AT WITH ALL THIS, I HAVE HAD BAD PAIN AND PROBLEMS FROM DAY ONE, AND METALS TESTING HAS CAME BACK TEN TIMES THE NORMAL RANGE FOUR YEARS AFTER THE TRANSPLANT. WITH DOCUMENTED BONE DAMAGE CAN ANYONE SHED SOME LIGHT ON THIS FOR ME ?

Howard

May 23, 2012 at 8:28 pm

I feel betrayed, by the very country I love, I defend, and I respect, how in good conscience can the FDA, Congress, The Senate allow a MEDICAL DEVICE manufacturer to market a device in the USA that has devastated the lives of 1000's of human beings and now hides behind exemption laws that say it's OK. The Catholic Curch doesn't even get exemption for their wrong doings, they were held accountable [Show More]I feel betrayed, by the very country I love, I defend, and I respect, how in good conscience can the FDA, Congress, The Senate allow a MEDICAL DEVICE manufacturer to market a device in the USA that has devastated the lives of 1000's of human beings and now hides behind exemption laws that say it's OK. The Catholic Curch doesn't even get exemption for their wrong doings, they were held accountable so please explain with an honest truthful answer how this is possible. Why are they exempt, when in essence the crime they have committed and harm they have caused to me and my fellow friends goes by like a wisp of wind ? Read H.R. No5 and you can clearly see the transparentcy in that the DEVICE world points the finger of high cost on their legal expenses. ( THe cost of doing business ) and the powers to be say ok we will do our best to see you get what you want. Oh, I forgot to mention HUMAN BEINGS after all we are suppose to protect the health and well being of those folks aren't we !! Respectfully Howard
"*" indicates required fields