Zmax Risk Info Omitted from Misleading Brochure: FDA
July 06, 2012
By: Irvin Jackson
Federal drug regulators are warning Pfizer about a false and misleading brochure distributed for their antibiotic Zmax, which is more commonly known as Zithromax and also distributed under the brand name Z-Pak. 
According to an FDA warning letter (PDF) sent to Pfizer on June 19, a Zmax brochure made unsubstantiated claims and downplayed or omitted information about potential Zithromax side effects.
The FDA also criticized the company for obscuring the limited risk information that was provided, placing it in obscure locations, in block paragraph format and with no headers or other indicators to bring it to the attention of the reader.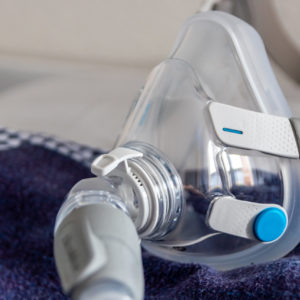 Did You Know?
Millions of Philips CPAP Machines Recalled
Philips DreamStation, CPAP and BiPAP machines sold in recent years may pose a risk of cancer, lung damage and other injuries.
Learn More
According to the letter, the brochure fails to warn readers that Zmax could cause heart rhythm problems, known as QT prolongation, which can cause cardiac arrhythmia and torsades de pointes, which can be lethal.
Information about the risk of heart rhythm problems has been on the warning label for the medication since 2011, but a study published in the New England Journal of Medicine in May found an increased risk of death with 5 day Zithromax treatment when compared to amoxicillin, Cipro or no antibiotic therapy. The FDA issued a statement the next day indicating that they were reviewing the data on Zithromax heart risks and considering what regulatory actions may be necessary.
Zithromax Stevens-Johnson Syndrome
According to the FDA letter, the Pfizer brochure also fails to mention some important data on other potential Zmax risks, including the possibility of users developing Stevens-Johnson syndrome (SJS) and other allergic reactions.
The brochure tells patients to seek emergency help if they develop hives, skin rash, mouth sores and other signs of allergic reaction, but it fails to impart the severity of the potentially fatal allergic reactions, the FDA determined.
One particularly important warning which was omitted was that once a patient has stopped taking Zithromax, they are not out of the woods. Allergic symptoms, including SJS, sometimes recur shortly after patients stop taking Zithromax even if they are not exposed to it again.
Stevens-Johnson syndrome is a reaction that can be caused by several medications, where the skin begins to burn from the inside out, producing blisters, severe rash and the skin may separate from the body. When the skin lesions affect more than 30% of the body, the condition is typically referred to as toxic epidermal necrolysis (TEN).
Treatment for SJS or TEN typically involves inpatient care at a hospital Intensive Care Unit (ICU) or Burn Unit, and the conditions can be fatal in many cases.
Unsubstantiated Claims About Zmax Benefits
The FDA also criticized the brochure for claiming that Zmax is safer than other drugs and for claiming that children can handle it easier than other antibiotics. The FDA noted that "the suggestion that pediatric patients will necessarily tolerate Zmax minimizes the risk of gastrointestinal adverse events that may occur while using this drug product."
In fact, gastrointestinal reactions, including vomiting, diarrhea, loose stools and abdominal pain were the most common side effect of children taking Zithromax, the FDA noted.
The brochure also implied that the one dose regimen made Zithromax a superior drug when compared to antibiotics with a 10-day regimen, and implied that it could be used to treat a broad array of ailments, when it is really only approved to treat acute bacterial sinusitis and community-acquired pneumonia.
The FDA has ordered Pfizer to stop distributing the Zithromax brochure and Pfizer had until Tuesday to inform the agency that it would. Pfizer officials have said that they stopped distributing the brochure before the company received the notice..
"*" indicates required fields