Zofran Atrial Septal Defect Lawsuit Filed By Kansas Mom
November 13, 2015
By: Irvin Jackson
According to allegations raised in a product liability lawsuit filed by a Kansas woman, side effects of Zofran used during pregnancy caused her daughter to be born with an atrial septal defect, indicating that the manufacturers of the anti-nausea drug failed to warn expecting mothers about the heart risks unborn children may face.
The complaint (PDF) was filed earlier this week by Samantha Brosseau, on behalf of herself and her minor daughter, identified in the lawsuit as K.C.
Brosseau indicates that K.C. was born with the congenital heart defect after exposure to Zofran during the first trimester of pregnancy, when the Kansas mother used the medication to treat pregnancy-associated morning sickness.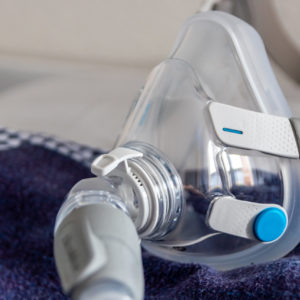 Did You Know?
Millions of Philips CPAP Machines Recalled
Philips DreamStation, CPAP and BiPAP machines sold in recent years may pose a risk of cancer, lung damage and other injuries.
Learn More
The case joins a growing number of similar Zofran birth defect lawsuits, which all involve allegations that GlaxoSmithKline (GSK) not only failed to warn the medical community about the risks, but illegally promoted Zofran for morning sickness use while aware that it could be unsafe for unborn children.
"Although the only FDA approval for this drug was for seriously ill patients, GSK marketed Zofran 'off label' since at least January 1998 as an established safe and effective treatment for the very common side effect of a normal pregnancy – pregnancy-related nausea and vomiting – otherwise known as 'morning sickness'," the lawsuit states. "GSK further marketed Zofran during this time as a 'wonder drug' for pregnant women, despite having knowledge that GSK had never once undertaken a single study establishing that this powerful drug was safe or effective for pregnant mothers and their growing children in utero."
K.C. was born in November 2013, suffering an atrial septal defect, which involves the development of a hole in the heart during formation early in pregnancy. This hole in the wall that separates the two top chambers of the heart allows oxygenated blood to leak into the oxygen poor parts of the heart, forcing the heart and lungs to work harder, potentially leading to damage to the arteries.
Several studies and adverse event reports have suggested that there may be a link between Zofran and atrial septal heart defects when the medication is used during the first trimester.
"From 1992 to the present, GSK has received more than 200 reports of birth defects in children who were exposed to Zofran during pregnancy," according to the complaint. "The most commonly reported birth defects arising from Zofran use during pregnancy and reported to GSK were congenital heart defects, though multiple other defects such as orofacial defects, intrauterine death, stillbirth and severe malformations in newborns were frequently reported."
Zofran Pregnancy Risks
As early as 2006, studies have highlighted potential Zofran pregnancy risks, with Hong Kong researchers finding that Zofran crosses the placenta in significant amounts when taken by pregnant women.
At that time, researchers concluded that the "developmental significance of this drug exposure requires further investigation," yet millions of women have continued to be prescribed the medication without warnings about the potential Zofran birth defect risks.
In November 2011, a study published in the medical journal Birth Defects Research Part A: Clinical and Molecular Teratology concluded that women may be 2.37 times more likely to give birth to a child with a cleft palate following Zofran use. This may leave children with a severe facial deformity, which can occur when development of the fetus is impacted during the first trimester.
Zofran heart defect risks were highlighted in a study published in August 2013, which involved a review of data involving more than 900,000 pregnancies in the Danish Medical Birth Registry. Researchers found that children may be two to four times more likely to suffer a septal defect, involving holes in the heart, following Zofran exposure. Heart murmurs following Zofran use during pregnancy may be a sign or symptom of these heart problems.
More recently, a study published by the medical journal Reproductive Toxicology in October 2014 found that there is a statistically significant increased risk for certain heart defects with Zofran use early in pregnancy.
Zofran Lawsuits Over Birth Defects
Throughout the federal court system, dozens of similar claims have been brought by mothers and families of children born with birth defects allegedly caused by use of Zofran for morning sickness during pregnancy.
In October, the U.S. Judicial Panel on Multidistrict Litigation decided to establish a federal multidistrict litigation (MDL) for the Zofran cases, given the similar questions of fact and law raised in the complaints brought by families of children born with various heart defects, cleft palate, cleft lip and other congenital malformations.
As lawyers continue to review and file complaints in courts nationwide over the coming months and years, it is ultimately expected that the Zofran litigation will include hundreds, if not thousands, of complaints will be transferred to the MDL for coordinated handling before trial.
Centralizing the cases before one judge is designed to reduce duplicative discovery, avoid conflicting pretrial rulings from different courts and to serve the convenience of the parties, witnesses and the judicial system. However, if Zofran settlements are not reached following discovery and a series of early bellwether trials, each case may be remanded back to the U.S. District Court where it was originally filed.
Brosseau's lawsuit accuses GlaxoSmithKline of negligence, failure to warn, designing a defective drug, fraudulent misrepresentation, fraudulent concealment, negligent misrepresentation, and breach of warranty, seeking both punitive and compensatory damages.
"*" indicates required fields