Zofran Pregnancy Warning Lawsuits Over Birth Defect Risk Allowed to Proceed
January 26, 2016
By: Austin Kirk
The U.S. District Judge presiding over all federal Zofran birth defect lawsuits has rejected an attempt by GlaxoSmithKline to have all failure to warn claims dismissed early in the litigation, finding that it is too premature to determine whether the cases are preempted.
GlaxoSmithKline currently faces more than 200 product liability lawsuits filed by families throughout the United States, each alleging that the drug maker withheld information from consumers and the medical community about the potential pregnancy side effects of Zofran, which have been linked to a risk of heart defects, cleft palate, cleft lip and other congenital malformations when used during the first trimester.
Given the similar allegations raised in each of the cases, the U.S. Judicial Panel on Multidistrict Litigation (JPML) has centralized cases filed throughout the federal court system before U.S. District Judge Dennis Saylor in the District of Massachusetts late last year, for coordinated discovery and pretrial proceedings.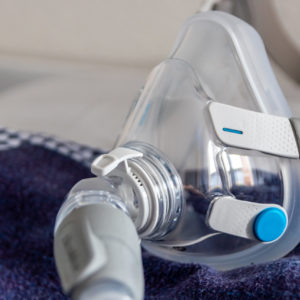 Did You Know?
Millions of Philips CPAP Machines Recalled
Philips DreamStation, CPAP and BiPAP machines sold in recent years may pose a risk of cancer, lung damage and other injuries.
Learn More
While the organizational structure of the pretrial litigation is still being established, and discovery has yet to begin, GlaxoSmithKline filed a motion to dismiss the Zofran failure to warn claims, arguing that they should be preempted by federal regulation.
The drug maker urged the court to dismiss the cases, maintaining that there was already sufficient evidence to establish that the FDA would have rejected any warning label update. However, the Court rejected that position and recognized that it is unclear at this early stage how the warnings plaintiff allege should have been provided compare with any label changes rejected by the FDA.
In a court order (PDF) issued on January 22, Judge Saylor indicated that the motion is not ripe for consideration, and denied the request for procedural reasons, without fully considering the merits of the motion.
"The Court is reluctant to issue a ruling on a motion to dismiss without giving the plaintiffs some opportunity to develop the facts, whatever the facts may be," Judge Saylor stated in the ruling, giving a list of reasons why the motion should not be addressed at this early stage in the litigation. "Accordingly, GSK's motion to dismiss plaintiffs' state law failure-to-warn claims appear to be premature at best, and will be denied without prejudice to its renewal at a later date."
Zofran Pregnancy Risks
Each of the lawsuits stems from use of Zofran by pregnant women to treat morning sickness, allegedly causing children to be subsequently born with severe birth defects and malformations that will cause them to suffer serious health problems for the rest of their lives.
While Zofran is widely used during pregnancy, it has never been approved by the FDA for this purpose, and is only indicated for treatment of nausea and vomiting among cancer patients and following surgery.
Plaintiffs argue that GlaxoSmithKline has illegally promoted Zofran "off-label" for pregnancy-related nausea, even though the drug maker has never conducted studies or submitted data to establish that it is safe or effective for pregnant women or their unborn children.
The lawsuits also allege that the pregnancy category on Zofran was misleading and fails to adequately warn about the risks associated with use of the drug, leading to the false impression that Zofran is safe for pregnant women.
As early as 2006, studies have highlighted potential Zofran pregnancy risks, according to the lawsuits. Hong Kong researchers found that Zofran crosses the placenta in significant amounts when taken by pregnant women, concluding that the "developmental significance of this drug exposure requires further investigation."
In November 2011, a study published in the medical journal Birth Defects Research Part A: Clinical and Molecular Teratology concluded that women may be 2.37 times more likely to give birth to a child with a cleft palate following Zofran use. This may leave children with a severe facial deformity, which can occur when development of the fetus is impacted during the first trimester.
In August 2013, another study highlighted a potential risk of heart defects with Zofran, following a review of data involving more than 900,000 pregnancies in the Danish Medical Birth Registry. Researchers found that children may be two to four times more likely to suffer a septal defect, involving holes in the heart, following Zofran exposure.
More recently, a study published by the medical journal Reproductive Toxicology in October 2014 found that there is a statistically significant increased risk for certain heart defects with Zofran use early in pregnancy.
As part of the coordinated pretrial proceedings before Judge Saylor, it is expected that a small group of Zofran cases will be selected for a "bellwether" program, which will be prepared for early trial dates to help the parties gauge how juries may respond to certain evidence and testimony that is likely to be repeated throughout the litigation.
Following pretrial proceedings and any bellwether trials, if the parties fail to reach Zofran settlements for children left with birth defects following exposure to the drug, GlaxoSmithKline may face hundreds of individual trials in U.S. District Courts throughout the country over the failure warn women and the medical community about the potential risk of birth defects linked to the anti-nausea drug.
"*" indicates required fields