Plaintiffs Argue Zofran Litigation Over Birth Defects Should Not Go To Philadelphia
July 29, 2015
By: Austin Kirk
In response to a recent request filed by GlaxoSmithKline to establish a federal multidistrict litigation (MDL) for all Zofran birth defect lawsuits, plaintiffs indicate that they agree the cases should be consolidated, but argue that the litigation should not be centralized in the Eastern District of Pennsylvania.
There are currently at least 33 product liability lawsuits filed throughout the federal court system by families who allege that that the side effects of Zofran used during the first trimester of pregnancy caused children to be born with heart defects, cleft palate, cleft lip and other congenital malformations.
All of the complaints involve similar allegations that GlaxoSmithKline illegally marketed the anti-nausea drug for pregnant women, even though it has not been approved by the FDA for treatment of morning sickness.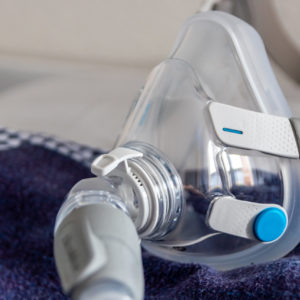 Did You Know?
Millions of Philips CPAP Machines Recalled
Philips DreamStation, CPAP and BiPAP machines sold in recent years may pose a risk of cancer, lung damage and other injuries.
Learn More
Several studies have suggested that there is a link between Zofran and birth defects, and plaintiffs allege that the drug maker has withheld information about this potential risk from women and the medical community.
Earlier this month, GlaxoSmithKline filed a motion with the U.S. Judicial Panel on Multidistrict Litigation (JPML), asking that the Zofran litigation pending throughout the federal court system be centralized for pretrial proceedings before either U.S. District Judge Cynthia Rufe or U.S. District Judge Paul S. Diamond in the Eastern District of Pennsylvania, where the drug maker's headquarters are based and where a number of similar birth defect lawsuits are currently pending involving Zoloft and Effexor.
A number of plaintiffs have filed responses in opposition to the request, indicating that they agree a Zofran MDL is necessary, but arguing that it would be inappropriate to centralize the cases in Philadelphia, Pennsylvania.
According to a memorandum brief (PDF) filed by Cory and Jill Cox, whose son, Jacob, was born with birth defects after his mother used Zofran during pregnancy, the Eastern District of Pennsylvania is already overloaded with other cases, and has only one related Zofran action already assigned there. The brief also points out that Judge Cynthia Rufe, whom GlaxoSmithKline wants to handle the cases, is already presiding over at least three MDL cases.
"At the time GSK filed its Motion to Transfer, there were no cases pending in the Eastern District of Pennsylvania. Since that time, there has been one Notice of Related Action of a case filed in the Eastern District of Pennsylvania, and that action was filed on July 17, 2015," the Cox brief notes. "Cox maintains that a district with a greater number of cases, and with a case or cases that are more developed, would serve as a more appropriate forum."
In another response brief, filed by Tomisha leClair (PDF), the plaintiff suggests that the Zofran birth defect litigation should be centralization in Massachusetts, where there are a number of cases and where GlaxoSmithKline was prosecuted for off-label marketing of Zofran and other drugs.
Meanwhile, a brief filed by plaintiff Tara Hogan (PDF) calls for centralization in the Northern District of Alabama, which her attorneys say is surrounded by a number of Zofran lawsuits and is geographically centrally located.
At the time GlaxoSmithKline originally filed their request, there were 12 cases pending in eight different states. The number of complaints has more than doubled, and many Zofran birth defect lawyers expect that there will ultimately be several thousand lawsuits filed throughout the federal court system.
The U.S. JPML is expected to schedule oral arguments during for an upcoming hearing session set for October 1, in New York City.
Zofran Birth Defect Risk
Although there has been an assumption that the Zofran is safe for pregnant women, based on prior marketing by GlaxoSmithKline, a number of studies have identified potential Zofran pregnancy risks when the drug is used during the first trimester.
As early as 2006, a study published by Hong Kong researchers confirmed that Zofran crosses the placenta in significant amounts when taken by pregnant women. Researchers concluded that the "developmental significance of this drug exposure requires further investigation," yet millions of women have continued to be prescribed the medication without warnings about the potential Zofran birth defect risks.
In November 2011, a study published in the medical journal Birth Defects Research Part A: Clinical and Molecular Teratology concluded that women may be 2.37 times more likely to give birth to a child with a cleft palate following Zofran use. This may leave children with a severe facial deformity, which can occur when development of the fetus is impacted during the first trimester.
Additional studies have also identified potential Zofran heart defect risks. An August 2013 study that reviewed data on more than 900,000 pregnancies in the Danish Medical Birth Registry found that children may be two to four times more likely to suffer a septal defect, involving holes in the heart, following Zofran exposure. Heart murmurs following Zofran use during pregnancy may be a sign or symptom of these heart problems.
More recently, a study published by the medical journal Reproductive Toxicology in October 2014 found that there is a statistically significant increased risk for certain heart defects with Zofran use early in pregnancy.
If an MDL is established, the cases would be centralized before one judge for coordinated discovery and pretrial proceedings similar to a Zofran class action. The centralized management is designed to reduce duplicative discovery into common issues raised in the cases, avoid conflicting pretrial rulings from different judges and to serve the convenience of the parties, witnesses and the courts.
Following centralized pretrial proceedings, if the parties fail to reach Zofran birth defect settlements or otherwise resolve the litigation, each individual case could be ultimately remanded back to the U.S. District Court where it was originally filed for a separate trial date.
"*" indicates required fields