Zoloft, Celexa, Other Antidepressants Linked to Brain Bleeds: Study
October 18, 2012
By: Martha Garcia
New research suggests that there may be a link between the use of popular antidepressants, like Paxil, Zoloft, Prozac and Celexa, and an increased risk of serious or potentially life-threatening brain bleeds.
In a study published this week in the medical journal Neurology, researchers looks at the potential risk of brain hemorrhaging from side effects of antidepressants that are part of a class of medications known as selective serotonin reuptake inhibitors (SSRIs). They found that over a one year period, an average of one hemorrhage per 10,000 people occurred in those who used SSRIs.
Dr. Daniel G. Hackam, lead investigator from the Western University in London, Ontario, Canada, and a team of researchers compiled information from 16 controlled observational studies concerning SSRI therapy involving more 500,000 participants.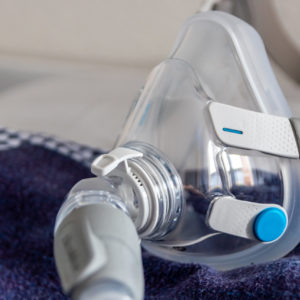 Did You Know?
Millions of Philips CPAP Machines Recalled
Philips DreamStation, CPAP and BiPAP machines sold in recent years may pose a risk of cancer, lung damage and other injuries.
Learn More
The findings of the study concluded that SSRIs increased the risk of exposure to intracranial hemorrhage and intracerebral hemorrhage by 40 to 50 percent when compared to those who did not take SSRIs. The research also indicated that SSRIs combined with oral anticoagulants had a higher risk of bleeding compared to anticoagulant use alone. People who already have a higher risk of brain bleed should especially take care when using SSRIs, especially if using medications that reduce blood clotting.
Researchers believe the risk of developing a brain bleed due to SSRI use is the greatest in the first few months following onset of treatment. Blood platelet clot is often more difficult during use of antidepressants, which can cause a drop in platelet function in the first weeks of use.
Despite the findings, researchers say the findings do not prove antidepressants cause brain bleeds, emphasizing that certain key information is missing from the study, such as details regarding smoking and drinking habits and diabetes or other ailments.
Concerns Over Antidepressants Side Effects
SSRI antidepressants are among the most widely used prescription medications in the United States. Although they are considered safer than older antidepressants, several studies have highlighted potential risks associated with use.
Much of the recent research on antidepressants has focused on concerns about the risk of health problems for infants whose mothers used an SSRI during pregnancy. Studies have found that prenatal exposure amy increase the risk of serious side effects, such as the development of autism, potential seizure problems and delay of infant development milestones, such as sitting and walking are affected by antidepressant use during pregnancy.
Use of SSRI antidepressants during pregnancy have also been linked to an increased risk of persistent pulmonary hypertension in newborns (PPHN), which is a serious respiratory disorder that may cause insufficient blood flow to the lungs, and other birth defects or malformations, such as septal heart defects, skull malformations, neural tube defects, abdominal defects, spina bifida and other problems.
In recent years, a growing number of Zoloft lawsuits have been filed in courts throughout the United States on behalf of children born with defects and malformations after exposure to the medication during pregnancy. The complaints allege that Pfizer, the drug manufacturer, failed to adequately research the risks associated with use of the antidepressant during pregnancy, or provide proper warnings to women about the risk of becoming pregnant while using the medication.
Potential side effects of Zoloft for unborn children have been reported to occur when the drug is taken as early as the first trimester, a time when many women do not even realize they are pregnant.
"*" indicates required fields