Nearly 350 Deaths Linked to Recalled Philips CPAP Sleep Apnea Machines, FDA Warns
February 10, 2023
By: Irvin Jackson
The breakdown of sound abatement foam in recalled Philips CPAP sleep apnea machines has been linked to nearly 350 deaths, and almost 100,000 reports involving health complications among former users, according to a new report by federal regulators.
A Philips CPAP recall was issued in 2021, impacting millions of machines sold since 2009, following widespread reports of small black particles being found in the tubing and face masks, which was released by a polyester-based polyurethane (PE-PUR) foam intended to reduce noise and vibrations while the sleep apnea machines were used at night.
As a result of the potential CPAP foam health risks, federal health officials immediately warned all consumers to stop using the recalled machines, unless needed for life-sustaining therapy, and reports immediately began to surface of former users developing various cancers, lymphoma, lung damage and other injuries linked to the toxic chemicals and gasses released as the sound abatement foam breaks down.
Thousands of Philips CPAP lawsuits have been filed throughout the federal court system, and it is widely expected that the litigation may become one of the active largest mass torts in the U.S. within a few years.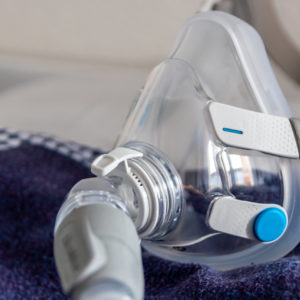 Philips CPAP Recall Lawsuit
On February 9, the U.S. Food and Drug Administration issued an update about the current number of medical device reports received by the agency linked to PE-PUR foam degradation in recalled Philips CPAP devices.
Since April 2021, the FDA indicates it has received more than 98,000 medical device reports following exposure to the recalled sleep apnea machines, as well as recalled ventilators and BiPAP machines also affected by the recall. That number includes 346 reports of death linked to the foam particles.
"The MDRs received included both mandatory reports from Philips and voluntary reports from health professionals, consumers, and patients," according to the FDA update. "A wide range of injuries have been reported in these MDRs, including cancer, pneumonia, asthma, other respiratory problems, infection, headache, cough, dyspnea (difficulty breathing), dizziness, nodules, and chest pain."
The update comes after Philips announced in December that it had done its own assessment of some recalled DreamStation CPAP machines, claiming the company found the health risks from PE-PUR foam are low. However, Philips acknowledged at the time that the FDA might "reach different conclusions" about the data.
February 2023 Philips CPAP Recall Lawsuit Update
Given common questions of fact and law raised in product liability lawsuits filed throughout the federal court system against Philips, a multidistrict litigation (MDL) has been established before U.S. District Judge Joy Flowers Conti, in the Western District of Pennsylvania, who is presiding over coordinated discovery and pretrial proceedings to establish which specific injuries are caused by exposure to the foam, and the average Philips CPAP settlement amounts each individual plaintiff should receive.
On February 6, Judge Conti issued a pretrial order (PDF) which schedules monthly status conferences throughout the year on the following dates:
April 20, 2023
May 24, 2023
June 15, 2023
July 20, 2023
August 17, 2023
September 21, 2023
October 19, 2023
November 16, 2023
December 14, 2023
As part of the coordinated management of the litigation, it is expected that Judge Conti will establish a "bellwether" process, where the parties will identify small groups of representative claims to prepare for early trial dates, which are designed to help gauge how juries are likely to respond to certain evidence and testimony that will be repeated throughout the proceedings. However, if Philips CPAP machine settlements are not reached in the MDL, each claim may later be remanded to different U.S. District Courts nationwide for separate trial dates in the future.
Philips CPAP Sleep Apnea Machine Settlements
Find out if you or a loved one may be entitled to a Philips CPAP lawsuit payout for injuries caused by exposure to toxic foam inside the machines.
SEE IF YOU QUALIFY FOR A LAWSUIT
Mike

March 19, 2023 at 4:56 am

Sadly, Philips products injured or killed many of its customers. How many of Philips employees were injured, permanently disabled or killed by their COVID-19 vaccine mandate? By February 4, 2022 you had to get jabbed or you were forced to 'voluntarily quit'. How many were coerced, bullied to take the shot and suffered the consequences? How many were fired over the vaccine?
"*" indicates required fields