Philips Claims Testing Found Recalled CPAP Foam Poses Low Health Risk, Despite Thousands of Reports Involving Cancer, Other Side Effects
December 22, 2022
By: Irvin Jackson
Millions of Philips CPAP, BiPAP and Ventilators were recalled in June 2021, due to deteriorating sound abatement foam that released particles and debris into the air pathways
Philips faces thousands of potential CPAP lawsuits over cancer, respiratory damage and other side effects
Federal regulators have also criticized the handling of the Philips CPAP recall
Facing the ongoing ramifications of what many say was a majorly botched CPAP machine recall, which has already been linked to thousands of adverse event reports involving former users diagnosed with cancer, lung damage and other respiratory side effects, Philips is claiming that its testing found the deteriorating sound abatement foam released by the devices only poses a low health risk for consumers.
Millions of recalled Philips CPAP machines sold since 2009 were pulled from the market last year, following widespread reports of small black particles being found in the tubing and face masks, which was released by a polyester-based polyurethane (PE-PUR) foam intended to reduce noise and vibrations while the sleep apnea machines were used at night.
As a result of the potential CPAP foam health risks, federal health officials indicated that all consumers should immediately stop using the recalled machines, unless needed for life-sustaining therapy, since a number of toxic chemicals and gases may be released directly into the machine's air pathways.
Over the past year, thousands of Philips CPAP lawsuits have been filed by former users, indicating that they have been diagnosed with various types of cancer, lung damage and other injures. In addition, the FDA has received more than 90,000 adverse event reports involving health problems linked to the foam, including at least 260 deaths.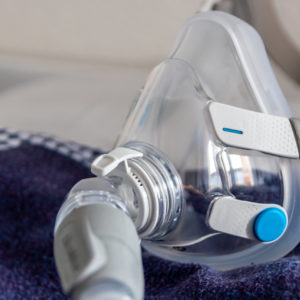 Philips CPAP Recall Lawsuit
On December 21, Philips issued a press release announcing that it has completed an assessment of about 68% of recalled first-generation DreamStation CPAP machines, claiming that the health risks from PE-PUR foam are low.
"The new results indicate that exposure to particulate matter (PM) from degraded foam in DreamStation devices, including potential respirable and non-respirable particulates, is unlikely to result in appreciable harm to health in patients," the press release clams. "Further tested PM emissions of used devices with degradation were not statistically different than PM emissions of used devices without degradation, suggesting that degradation did not contribute to appreciable elevated levels of respirable particles in the devices tested."
Philips indicates it has provided its analysis to the FDA, which the company acknowledges "may reach different conclusions."
In adverse event reports previously analyzed by the FDA, a wide variety of side effects have been linked to use of the CPAP machines, including cancer, pneumonia, asthma, infections, headaches, coughs, dyspnea, dizziness, nodules, chest pain and other respiratory problems.
Report Still Implies SoClean CPAP Cleaning Devices May Be the Problem
SoClean devices have been marketed in recent years to help sterilize and deodorize CPAP breathing machines. However, to effectively clean the devices, SoClean uses ozone gas, which some lawsuit allege exceed levels which can be safely tolerated by humans or animals.
Immediately after disclosing the problems with their sleep apnea machines last year, Philips attempted to blame the CPAP recall on SoClean, suggesting the use of ozone and UV light cleaning devices may exacerbate the foam's degradation. However, in October 2021, SoClean sued Philips, arguing it was attempting to use the ozone cleaning machine as a scapegoat for what it called a "glaring design flaw" which placed a defective sound abatement foam directly in the machine's air pathways.
In its latest analysis, Philips notes that the devices it tested were not exposed to ozone cleaning. The company claimed in the report that its own analysis of available data of ozone cleaning, the method used by SoClean devices, appears to exacerbate foam degradation 14-fold over devices which were not exposed to ozone.
Philips indicates 7% of devices cleaned with ozone showed significant visible foam degradation, compared to 0.5% of devices that were not cleaned with ozone.
January 2023 Philips CPAP Recall Lawsuit Update
More than 352 lawsuits against Philips have been filed in the federal court system, according to a docket report (PDF) issued in December 2022, with thousands of additional CPAP injury claims registered on a census established by the court to toll the statute of limitations.
Throughout 2023, Philips CPAP lawsuits are expected to mount, both involving injuries diagnosed long before the recall, as well as new injuries that continue to be diagnosed months after users breathed the toxic particles released as the sound abatement foam degraded inside their machines.
To help manage the growing litigation, a federal MDL (multidistrict litigation) was established late last year before U.S. District Judge Joy Flowers Conti in the Western District of Pennsylvania, who is presiding over coordinated discovery and pretrial proceedings.
As part of the coordinated management of the litigation, it is expected that Judge Conti will establish a "bellwether" process, where the parties will identify small groups of representative claims to prepare for early trial dates, which are designed to help gauge how juries are likely to respond to certain evidence and testimony that will be repeated throughout the proceedings. However, if Philips CPAP machine settlements are not reached in the MDL, each claim may later be remanded to different U.S. District Courts nationwide for separate trial dates in the future.
FIND OUT IF YOU QUALIFY FOR A PHILIPS CPAP SETTLEMENT
Lawyers provide free consultations and claim evaluations to help users of recalled Philips CPAP machines determine if they may be eligible for a lawsuit payout.
CONTACT A LAWYER
"*" indicates required fields