Recalled Philips CPAP Sleep Apnea Machines and Other Breathing Devices Linked to 260 Reports of Death: FDA
November 23, 2022
By: Irvin Jackson
Federal regulators indicate at least 260 deaths have been linked to recalled Philips CPAP sleep apnea machines, BiPAP machines and mechanical ventilators, which were pulled from the market last year amid concerns that toxic particles from the sound abatement foam may enter the air pathways and users' lungs.
A massive Philips sleep apnea machine recall was first issued in July 2021, impacting all DreamStation, CPAP, BiPAP and ventilators which contained a polyester-based polyurethane (PE-PUR) foam to reduce noise and vibrations while the machine was used. At that time, the manufacturer acknowledged the foam is prone to breakdown over time, releasing harmful chemicals and gases.
The U.S. Food and Drug Administration (FDA) issued an update on November 22, providing new information about the number of medical device reports (MDRs) submitted by users over the past year and a half.
Since the recall, more than 90,000 reports have been submitted by Philips, doctors and patients, including 260 reports of death linked to the breakdown of PE-PUR foam. Other problems reported by users include indications that the CPAP machines caused cancer, pneumonia, asthma, infections, headaches, coughs, dyspnea, dizziness, nodules, chest pain and other respiratory problems.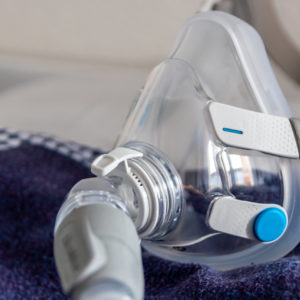 Philips CPAP Recall Lawsuit
Due to the serious side effects from the Philips CPAP foam, the FDA urged all owners to immediately stop using the machines after the recall, unless the devices were needed for life-sustaining therapy. However, CPAP replacement machines were in short-supply and repairs have been slow.
In September 2021, Philips announced a CPAP machine repair and replacement program, but there have been some concerns about the safety of the alternative foam material the manufacturer is using, which may also release harmful chemicals directly into the machine's air pathways.
The FDA has criticized Philips handling of the recall, indicating that the company has not done enough to warn consumers about the health risks associated with continuing to use recalled CPAP machines.
November 2022 Philips Recall Lawsuit Update
According to a docket report (PDF) released by the U.S. Judicial Panel on Multidistrict Litigation (JPML) on November 15, 2022, there are currently at least 346 Philips recall lawsuits filed in the federal court system. However, thousands of additional claims involving cancer and lung damage among former users of the breathing machines have been registered on a tolling agreement.
Given common questions of fact and law raised in the Philips Respironics CPAP lawsuits brought throughout the federal court system, the federal claims are all consolidated before U.S. District Judge Joy Flowers Conti in the Western District of Pennsylvania, who is presiding over coordinated discovery and pretrial proceedings.
Over the remainder of 2022 and 2023, the parties are expected to establish a "bellwether" process where a small group of representative claims involving different types of breathing machines will be prepared for early trial dates to help gauge how juries are likely to respond to certain evidence and testimony that will be repeated throughout the litigation. However, Judge Conti has already appointed a Philips CPAP recall settlement master to work with the parties and determine whether an early agreement can be reached to resolve claims.
Patrick

May 30, 2023 at 6:45 am

It took almost 2 years to get mey replacement and when I received my replacement there was a letter that stated if I see any foam to immeaditaley stop using the machine. I am a ex smoker and vape user so Im sure it would have been hard to prove my case. Except zi still have the machine and you can see some of the breakdown in my machine. This is insane. I am literally looking at a shorter life spa[Show More]It took almost 2 years to get mey replacement and when I received my replacement there was a letter that stated if I see any foam to immeaditaley stop using the machine. I am a ex smoker and vape user so Im sure it would have been hard to prove my case. Except zi still have the machine and you can see some of the breakdown in my machine. This is insane. I am literally looking at a shorter life span!!! wow just wow. I have noticed about a year ago that I was winded when I use to be able to get over that hump when working out.

Matthew

November 24, 2022 at 4:20 pm

It's been close to 2 years how long I've been waiting on a replacement and it's entirely too long without anyone calling asking an updating I need someone to get back with me soon as possible I'm in bad need of it you get a lawyer I think the next step might be trying to get a lawyer this is just ridiculous and I realize that's a lot of people wanted an need but I had no problem paying for it now [Show More]It's been close to 2 years how long I've been waiting on a replacement and it's entirely too long without anyone calling asking an updating I need someone to get back with me soon as possible I'm in bad need of it you get a lawyer I think the next step might be trying to get a lawyer this is just ridiculous and I realize that's a lot of people wanted an need but I had no problem paying for it now I'm being denied or a new one because I'm black I need someone to call me text me email me 804-729-2531
"*" indicates required fields