Judge Orders Another Mediation to Discuss Settling 3M Earplug Lawsuits Before Cases Set for Trial
September 06, 2022
By: Irvin Jackson
The U.S. District Judge presiding over all 3M earplug lawsuits has once again ordered the parties to participate in a multi-day mediation to discuss settling the litigation, after a bankruptcy judge cleared the way for cases to move forward against 3M Company, despite the recent bankruptcy filing by it's Aearo Technologies subsidiary.
3M Company and it's Aearo Technologies unit face nearly 250,000 lawsuits filed by U.S. military veterans, each raising similar allegations that its Combat Arms earplugs were defectively designed, and failed to provide adequate ear protection. Although it knew about the problems, lawsuits allege 3M continued to sell the earplugs to the U.S. military, which provided them as standard issue equipment to all service members between 2004 and 2015.
Over the past year, 3M Company has been ordered to pay millions in damages in a series of early trial dates, which were held to help the parties gauge how juries are likely to respond to certain evidence and testimony that will be repeated throughout the litigation. However, with a growing number of new claims continuing to be brought by former service members, estimates have suggested that 3M Company may be liable for tens of billions in damages if each individual case goes before a jury.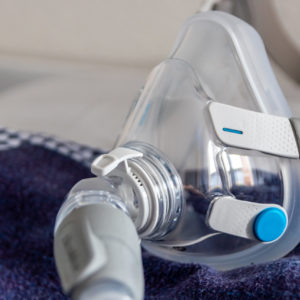 Did You Know?
Millions of Philips CPAP Machines Recalled
Philips DreamStation, CPAP and BiPAP machines sold in recent years may pose a risk of cancer, lung damage and other injuries.
Learn More
Given common questions of fact and law presented in the litigation, claims filed throughout the federal court system are centralized as part of a multidistrict litigation (MDL) before U.S. District Judge Casey Rodgers in the Northern District of Florida, who has been presiding over coordinated discovery and preparing several large "waves" of claims for trial next year.
Prior to "flooding" U.S. District Courts nationwide with individual cases that need to go before a jury, Judge Rodgers scheduled a series of 3M earplug settlement discussions over this past summer, ordering the parties to engage in a serious and good faith effort to resolve the claims. However, those efforts were side tracked days later, when 3M had its Aearo Technologies subsidiary declare bankruptcy.
Attempts Force Earplug Settlement Through 3M Bankruptcy Failed
Rather than participate in the court-ordered settlement process, 3M Company announced in July that it's wholly-owned subsidiary Aearo Technologies was being placed into Chapter 11 bankruptcy. In a questionable and legally dubious move, 3M attempted to fund Aearo Technologies with a $1 billion earplug settlement fund to resolve the claims, which was immediately criticized as inadequate compensation for more than 200,000 veterans left with hearing loss and tinnitus.
Although 3M Company had never denied during the litigation that it is jointly responsible for all liability associated with the earplugs, and the company has billions in assets available to settle 3M earplug lawsuits, it argued that the Aearo Technologies bankruptcy should result in a stay on all litigation, and that the cases must be resolved through the U.S. bankruptcy system.
Following a hearing last month, U.S. Bankruptcy Judge Jeffrey J. Graham rejected that argument and indicated that 3M will continue to face the earplug lawsuits, despite the bankruptcy filing by its Aearo Technologies unit.
Court-Ordered Mediaton to Discuss Settling 3M Earplug Lawsuits
Immediately after the bankruptcy court denied the stay requested by 3M, Judge Rodgers issued an order (PDF) that called for intensified settlement talks before any new trials begin.
"This Court stands ready and committed to assist the parties in that endeavor. Indeed, the time could not be riper," Judge Rodgers wrote. "The bankruptcy court has denied Aearo's motion for a preliminary injunction staying continued litigation in the MDL against 3M Company."
Wave litigation is set to resume in October, when the next case goes to trial, and Judge Rodgers indicates that there is a remaining inventory of more than 220,000 plaintiffs whose claims have not yet been resolved.
In a separate order (PDF) issued today, Judge Rodgers required a group of 6 lawyers to personally appear for the multi-day mediation, together with 3M's Chief Legal Affairs Officer, who has been directed to appear as the corporate representative with "full settlement authority", subject to Board approval.
Terry

October 4, 2022 at 12:35 pm

It's very difficult to be apart of this case and be updated. The updates sometimes are 3 or 4 weeks out.
"*" indicates required fields