3M Earplug Settlement Discussions To Be Held at Multi-Day Mediation This Summer, Court Orders
June 13, 2022
By: Irvin Jackson
Following 16 early bellwether trials held over the past year, the judge presiding over all federal 3M earplug lawsuits has ordered the parties to engage in a series of settlement discussions over the next few months, as part of an attempt to resolve claims brought by U.S. military veterans left with hearing loss and tinnitus, before thousands of cases are scheduled for trial in U.S. District Courts nationwide.
3M Company currently faces more than 230,000 product liability lawsuits brought over problems with its Combat Arms earplugs, which were standard issue to all service members between 2003 and 2015. Plaintiffs claim the 3M military earplugs were defective and too small to properly seal the ear canal, leaving service members without adequate ear protection during training and deployment.
Given common questions of fact and law presented in the litigation, claims filed throughout the federal court system are centralized as part of a multidistrict litigation (MDL) before U.S. District Judge Casey Rodgers in the Northern District of Florida, who has been presiding over coordinated discovery and early bellwether trials in a small group of claims, while the backlog of plaintiffs awaiting their day in court continues to grow.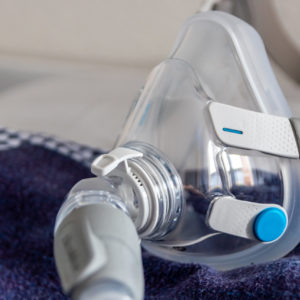 Did You Know?
Millions of Philips CPAP Machines Recalled
Philips DreamStation, CPAP and BiPAP machines sold in recent years may pose a risk of cancer, lung damage and other injuries.
Learn More
To help the parties gauge the relative strengths and weaknesses of their claims, Judge Rodgers has held 16 bellwether trials, nine of which resulted in nine multi-million dollar verdicts against 3M. However, the parties are now preparing large waves of 500 cases at a time for trials that will be held throughout the federal court system, after case specific discovery and depositions are completed in the coming months.
In an order (PDF) issued on June 10, Judge Rodgers indicates that a series of 3M Earplug settlement discussions must be held to explore resolving claims before they are remanded to U.S. District Courts nationwide.
"At this stage, there can be no reasonable dispute that the litigants in this MDL have more data points about individual claims, and the broader whole, than any other litigants in the country," Judge Rodgers wrote. "Against this backdrop, and before federal district court dockets around the country are flooded with [3M earplug] cases, the Court concludes it is appropriate to require the parties to engage in serious and good-faith efforts to resolve as many cases as possible."
Judge Rodgers identified a group of five plaintiffs lawyers and four defense lawyers that have been directed to personally attend a multi-day mediation that will begin by July 15, and last a minimum of three days. The parties will meet with Randi Ellis, who has been appointed by the Court as a special master for purposes of mediating settlement negotiations.
"As of June 10, 2022, there were 233,883 plaintiffs in the MDL, down from 282,902 at its height in September 2021," according to the order. "That averages to approximately 2,500 cases being remanded for trial to each of the 94 districts nationwide, though in all likelihood, some districts will receive many fewer cases and other districts many more, depending on the appropriate venue for individual plaintiffs, although likely no district will be spared the burden. In any event, the amount of judicial resources required to handle this number of cases is staggering."
With only about 2,000 civil jury trials typically held nationwide each year throughout the federal court system, it is likely that Courts will combine large numbers of plaintiffs for consolidated trials if a 3M earplug settlement program is not established. However, it will still take years, if not decades, to resolve each of the claims at trial.
A recent Bloomberg News analysis highlighted the increasing concerns among 3M investors about the staggering liability the company may face, and some estimates suggest the company may pay as much as $185 billion to settle earplug hearing loss claims.
John

September 14, 2022 at 4:45 pm

If a global settlement is reached how will each plaintiff be compensated? All get the same amount? Payment based on severity of injury? Other plan? Appreciate any explication on how each plaintiff will be handled if and when a global settlement is reached.

Alijah

September 2, 2022 at 11:13 pm

Same way AIG got $80 billion in bailout funds when their market cap was $40 billion and their stick value was negative.

Christopher

July 19, 2022 at 7:48 pm

This is possible because they will pay us off over 20yrs most likely.

Johnny

June 23, 2022 at 12:39 pm

How could settlement predictions be $185 Billion when the market cap is around $80 Billion?
"*" indicates required fields