Bayer Faces 8,000 Roundup Lawsuits After Monsanto Deal, Which Could Lead to Staggering Liability
August 27, 2018
By: Austin Kirk
Shortly after Bayer finalized a deal to merge with Monsanto, the company was hit with a massive $289 million verdict in a lawsuit filed by a former school groundskeeper diagnosed with non-Hodgkins lymphoma following use of the weedkiller Roundup. With a growing number of similar Roundup lawsuits being filed in courts nationwide, the recent trial highlights the liability that the new company may face in the coming months and years.
In a conference call with analysts late last week, Bayer officials confirmed that there are now more than 8,000 lawsuits pending in courts nationwide, each involving similar allegations that Monsanto failed to adequately warn farm workers, landscapers and other regular users of the glyphosate-based weedkiller Roundup about the potential risk of cancer.
That number represents an increase of at least 5,200 claims since Bayer acquired Monsanto in June for $63 billion, and recent reports suggest that the pace of new lawsuits over problems with Roundup is likely to continue to grow.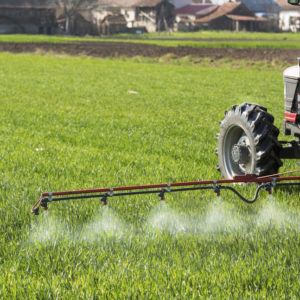 Following the recent verdict returned by a California Superior Court jury, attorneys nationwide are reporting an increase in calls about potential non-Hodgkins lymphoma cases among former users of Roundup.
While many potential plaintiffs were previously hesitant to present a claim before the verdict, the jury's response provides a strong signal about the strength of the evidence linking Roundup exposure to cancer.
The verdict came in a case brought by DeWayne Johnson, who was diagnosed with non-Hodgkins lymphoma in August 2014, at the age of 42, following years of spraying Roundup while working for a local school district. He was granted an early trial under California law, due to his rapidly failing health. Lesions cover 80% of his body, and he is often in too much pain to get out of bed.
Following several weeks of testimony, the jury determined that Monsanto should pay Johnson $39 million in compensatory damages, with another $250 million in punitive damages added to punish the company for withholding information from the former groundskeeper and other consumers about the cancer risk associated with glyphosate contained in the widely used weedkiller.
Monsanto is appealing the decision, claiming that the plaintiffs relied on "junk science" and that jurors acted irrationally after being inflamed by stories of the company's alleged malevolence. However, a number of legal experts say that will be hard to sell to an appeals court, given that even the federal court, which has higher standards on evidence than California state court, has said that the plaintiffs' scientific experts are admissible.
In the federal court system, all cases are centralized before U.S. District Judge Vince Chhabria in the Northern District of California, as part of a federal MDL, or multidistrict litigation. As part of the coordinated MDL proceedings, Judge Chhabria previously established a bifurcated case management plan, where the court first addressed general causation before selecting a group of representative cases for "bellwether" trials.
Last month, Judge Chhabria issued a ruling that determined plaintiffs have enough evidence to proceed to trial, which will likely result in a series of federal trial dates being set in the federal court system to help the parties further gauge how juries may respond to certain evidence and testimony that is likely to be repeated throughout the Roundup litigation.
While the outcomes of these early bellwether trials are not binding on other plaintiffs, if Bayer and Monsanto fail to reach Roundup settlements or otherwise resolve the litigation during pretrial proceedings, the recent verdict suggests that the liability the company faces could be staggering.
"*" indicates required fields